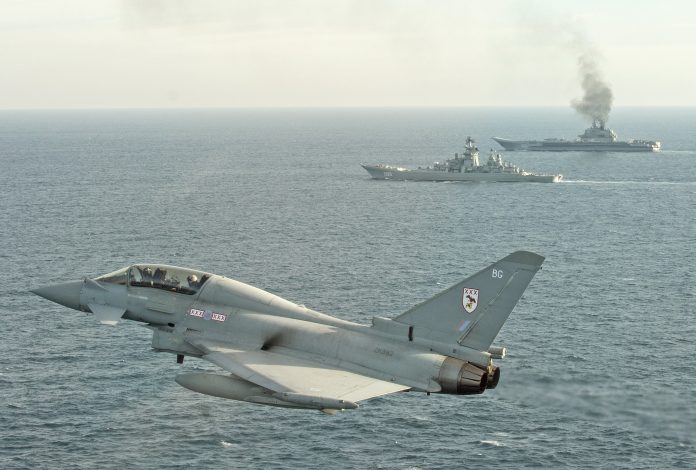 The Russian Navy's flag ship the Admiral Kuznetsov aircraft carrier is on her way home. She passed through the English Channel on 24th January, heading back to her Kola Bay naval base in the Barents Sea.
She took a similar route on 21st October 2016, before entering the Mediterranean Sea on 26th October 2016, spending most of the subsequent months in the eastern Mediterranean, where her upgraded MiG-29KR and Sukhoi Su-33 fighters bombed forces opposing the Syrian regime of President Bashir al-Assad, in support of Russia's ongoing operations there.
The Admiral Kuznetsov experienced mixed fortunes while supporting Russia's campaign in Syria: One of her MiG-29KRs crashed into the sea on 13th November 2016, after running out of fuel whilst a Su-33 crashed three weeks later, on 3rd December 2016, after returning from a combat sortie. During this latter incident, the aircraft carrier's arrestor cable snapped resulting in the Su-33 continuing over the bow.
Nevertheless, according to Russian sources, the Admiral Kuznetsov's carrier air wing flew 420 combat sorties; 154 from the ship and the remainder from Khmeimim airbase in northwest Syria. Having left her patrol area off the Syrian Coast on 6th January for the voyage home she stopped off the Libyan coast, and was visited by General Khalifa Khafta the commander of the Libyan National Army on 11th January.