CADILLAC, Michigan, January 18, 2017 – AAR (NYSE: AIR) has signed a contract to supply specialized storage/shipping containers, shelters, air cargo pallets, and accessories to the North Atlantic Treaty Organization (NATO) Support and Procurement Agency (NSPA). The sole-source indefinite delivery/indefinite quantity (IDIQ) contract with AAR Mobility Systems includes a 3-year base period with an option to extend thereafter for two additional years for an estimated value of $12.6 million.
This contract provides NATO countries and its allies with a direct method for procuring AAR's rapid deployment products that have been used by troops around the globe for over five decades. The products are designed to offer militaries worldwide a robust, modular and secure method for transporting their mission critical equipment and for use by troops once deployed.
"This contract vehicle enhances our capability to efficiently support NATO countries by allowing them to use the NATO Logistics Stock Exchange (NLSE) portal to submit orders directly to us," said Jeffery Jackson, Vice President of Sales and Marketing, AAR Mobility Systems. "This will dramatically decrease processing times and, in turn, get our product to the customer faster."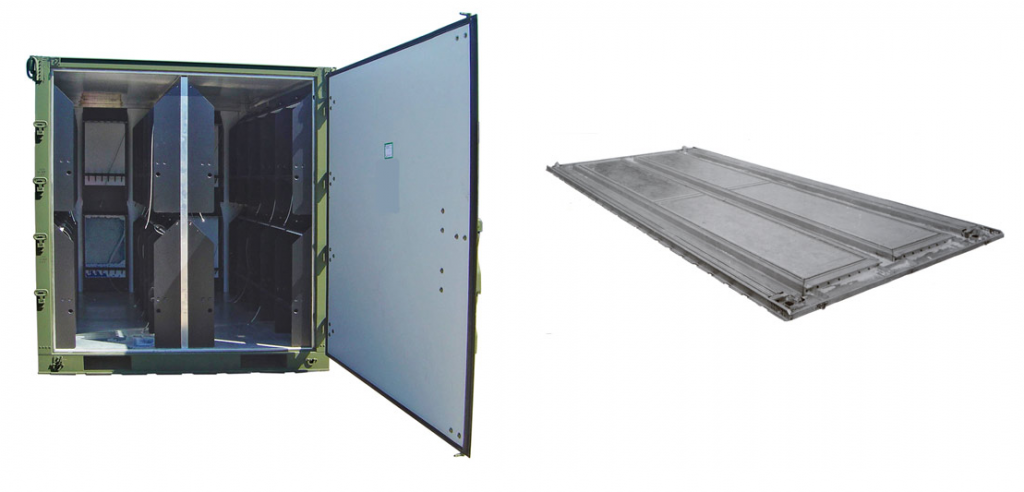 About AAR Mobility Systems
AAR Mobility Systems is a leading global supplier of rapid deployment equipment including mobile tactical shelters, pallets and expeditionary containers that enhance the military's ability to mobilize, deploy, maneuver and sustain forces. AAR Mobility also manufactures large lightweight structural assemblies and platforms that support mission essential functions. Products are supported through a network of service centers, field service teams and strategic partners.
About AAR
AAR is a global aftermarket solutions company that employs more than 4,500 people in over 20 countries. Based in Wood Dale, Illinois, AAR supports commercial aviation and government customers through two operating segments: Aviation Services and Expeditionary Services. AAR's Aviation Services include inventory management; parts supply; OEM parts distribution; aircraft maintenance, repair and overhaul; and component repair. AAR's Expeditionary Services include airlift operations; mobility systems; and command and control centers in support of military and humanitarian missions. More information can be found at www.aarcorp.com.
Media contacts: Jeffery Jackson, Vice President of Sales and Marketing, at [email protected] 231-779-4829