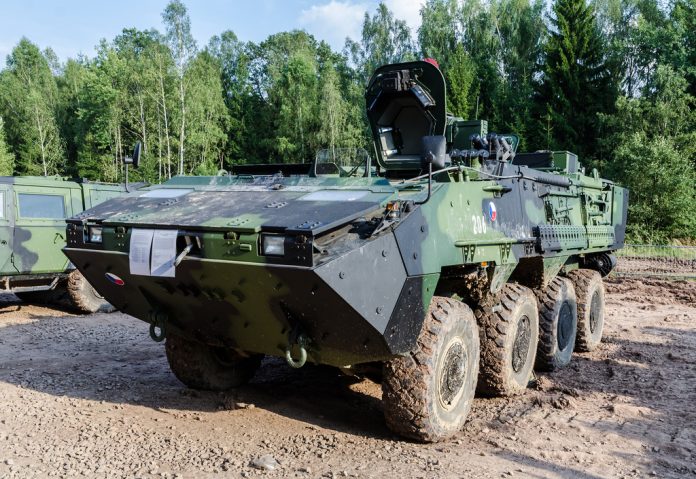 The Czech Army expects to receive an additional 20 General Dynamics Pandur-II eight-wheel drive armoured vehicles procured via an $82 million order this May.
These new vehicles are to be outfitted as communications and command versions. The army currently has 107 Pandur-IIs acquired in 2009. The contract was awarded to Tatra Defence which acquired an exclusive production license for Pandur-II armoured personnel carriers from General Dynamics European Land Systems in 2016. This is the second success for Tatra with the Pandur-II vehicle which secured an order in 2016 from Indonesia.
The Pandur-II was originally developed by the Austrian company Steyr-Daimler-Puch. The Czech version has an inverted 'V' hull to enhance mine blast protection. Austria and Portugal also field Pandur-II with the former having received 34 of is required 128 December 2016. Sources have told armadainternational.com that all 20 of these vehicles will be delivered to the Czech Army by May.