On 18th January the US Army announced that Sig Sauer had been selected to provide its XM17 Modular Handgun System (MHS).
The selection followed two years of tests for a replacement for the force's current Beretta M9 pistol which has been in service for over 32 years. The US Department of Defence's (DOD) MHS requirement sought a pistol that could be used by all personnel and readily fit accessories like silencers, laser aimers and torches.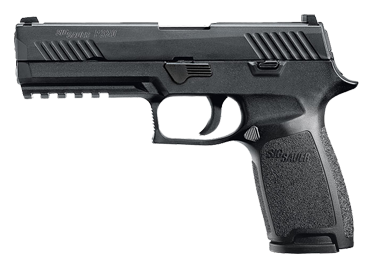 The US DOD also desired the ability to switch from a 9mm to a 11.5mm, or other calibre, with minimal parts change. Twelve candidate weapons from eight companies were evaluated. The initial MHS contract is expected to be worth $100 million which will include both standard and compact models.
The US Army has estimated its needs at 287,000 units. The US Air Force is still considering its pistol requirements and the US Marine Corps presently has the Beretta M9A, a modified version of the M9 that was fielded in 2006. It is speculated that the new pistols for the Army will be chambered for 9mm.