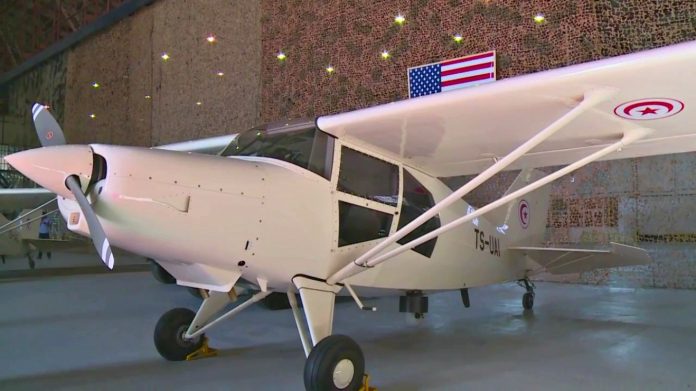 armadainternational.com has received details of the Intelligence, Surveillance and Reconnaissance (ISR) subsystems equipping the twelve Maule MW-7-10B light observation aircraft received by the Tunisian Air Force (TAF) in May 2016.
The formal handover ceremony in May 2016, which was not publicised until a few months later, saw the Tunisian Air Force receive the aircraft as part of a wider $20 million package supplied by the US government to bolster the Tunisian government's counterinsurgency capabilities.
The aircraft's ISR fit was integrated by the US aerospace company, Integrated Surveillance and Defence (ISD), and fitted at the Maule factory in Moultrie, Georgia before the aircraft were handed over at the TAF's El Aouina airbase close to the Mediterranean coast.
The aircraft's ISR equipment includes a UTC Tase-400 optronics turret, and ISD is set to upgrade ten Tunisian Air Force Bell-205 light utility helicopters with a FLIR Systems Star Safire-III optronics payload. Work on the helicopters is expected to take place in March and continue until August.