CONTROP Precision Technologies Ltd (CONTROP) along with its Indian strategic partner Defsys Solutions Pvt Ltd (Defsys) will display SPEED-ER at AERO INDIA 2017, delivering extraordinary visibility with its first-of-its-kind superb gyro-stabilized, land-based, ultra-long-range observation system. Recently introduced, SPEED-ER's 3 channels – Visible, Thermal and SWIR (Short-Wave Infrared) – ensure sharp, clear and stabilized pictures. The SWIR provides outstanding images, even in conditions of haze, dust, rain or high humidity, and at any hour of the day or night. This capability makes SPEED-ER unique in the industry, and ideal for diverse and challenging applications and missions including coastal and border surveillance.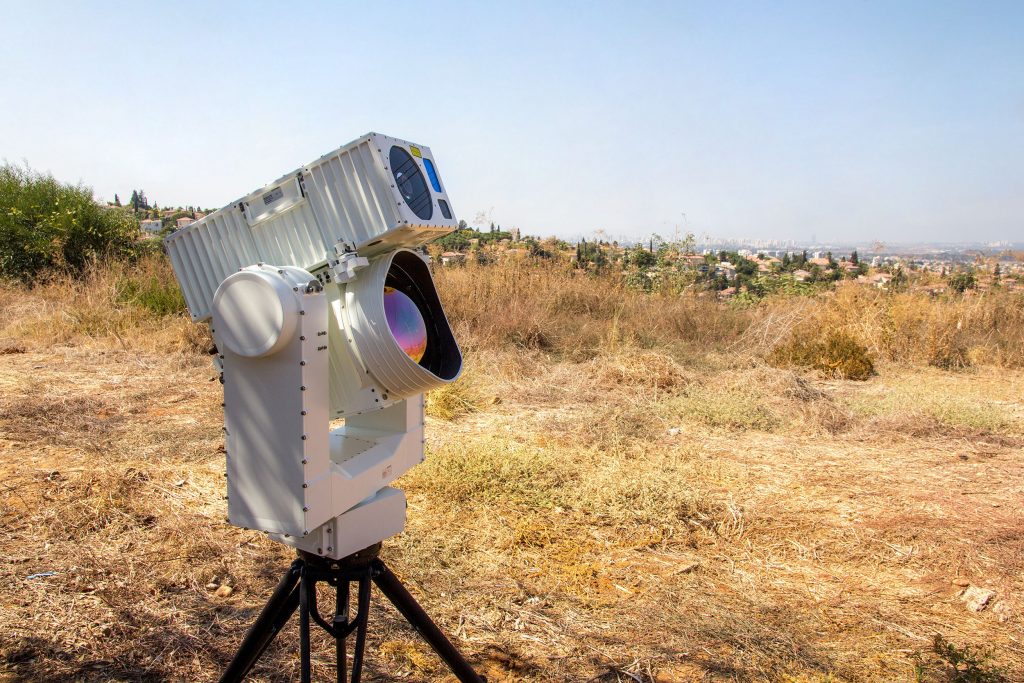 According to CONTROP's spokesperson, "We developed SPEED-ER as an answer to the acute problem of unclear pictures under limited visibility conditions such as during day time with high humidity or dust and smoke, and during twilight hours, when year-round and round-the-clock surveillance is the highest priority. SPEED-ER is the ultimate solution for programs that require exceptionally long-range surveillance of dozens of kilometers, under all weather conditions and at all hours of the day. In fact, due to this particularly long range capability, fewer posts are required to protect a very large area, making this system even more cost-effective."
SPEED-ER is a multi-sensor system, consisting of a Cooled InfraRed Thermal Imaging Camera (MWIR) with a continuous zoom lens, a SWIR Camera with a continuous optical zoom lens, and 2 color Day Cameras, one for Wide to medium Field-of-View (WFOV) and one for Narrow to super narrow Field-of-View (NFOV). The System also includes LRF, LP, and a Command and Control Unit. Though initially designed for diversified land-based applications such as border surveillance and coastline protection, SPEED-ER is also ideal for Vessel Traffic Services (VTS) and Air Defense – and the advanced gyro-stabilization allows installation on high masts, poles and fixed/mobile towers.
About CONTROP Precision Technologies Ltd.
CONTROP specializes in the development and production of Electro-Optical and Precision Motion Control Systems. The company's specialists have over 35 years of experience in EO / IR products for Surveillance, Defense and Homeland Security. CONTROP's main product lines include: Automatic passive Intruder Detection Systems for airport perimeter surveillance, coastal surveillance, port and harbor security, border surveillance, the security of sensitive sites and ground troop security; High performance Stabilized Observation Payloads used for day and night surveillance on board UAVs, small UAVs and aerostats/balloons, helicopters, light aircraft, maritime patrol boats and ground vehicles; Thermal Imaging Cameras with high performance continuous Zoom Lens and state-of-the-art image enhancement features, and more. CONTROP's products are in daily operational use in many of the most critical surveillance, homeland security and defense programs worldwide.
For more information on CONTROP, please visit the company's website: www.controp.com
Contact Information
Lori Erlich
Director, Marketing & Communications
CONTROP
Direct: +972-9-769-8126
Email: [email protected]
About Defsys Solution Pvt Ltd:
CONTROP has a strategic partnership with Defsys Solutions Pvt Ltd (Defsys) for manufacturing its entire range of products in India under the ambit of "Make in India". Defsys is a registered Indian company, engaged in providing end-to-end solutions to its niche customers. It has expertise in design, development and manufacturing of electro-optical sensors/payloads, military electronics, simulators, electronics test equipment and complex electronic integrated RF systems. It has successfully executed a number of projects in the Indian Army, Indian Air Force, Indian Navy, various DRDO laboratories, HAL and many foreign OEMs. It has all the necessary licenses and quality certifications for manufacturing such products in their 45000 square feet facility in Gurgaon which also has a Class 10000 clean room. Some of the products from CONTROP are already being manufactured by Defsys and delivered to the Indian Army. Defsys is fully capable to meet the requirements of indigenized content in CONTROP products in all categories of procurement under the DPP-2016.
For more information on Defsys, please visit the company's website: www.defsys.co.in
Contact information:
Tel: +91-124-3923200
FAX: +91-124-3923222
Email: [email protected]