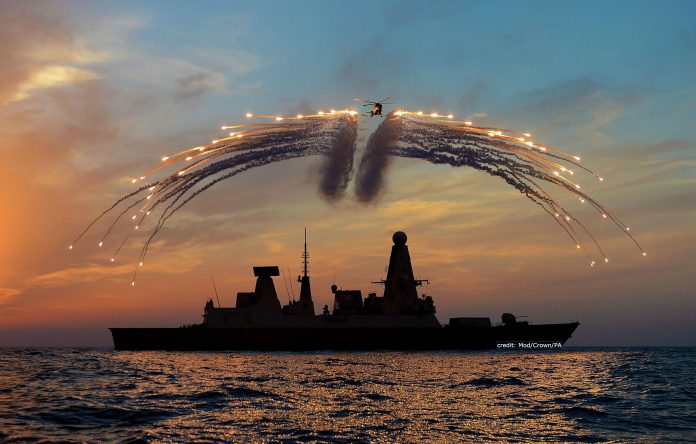 AOC EW Europe will take place at the Olympia, London from 6-8 June 2017. The conference will consider the future of EW and EM Operations in the changing light of current and emerging threats, including Hybrid Warfare and Anti Access/Area Denial (A2/AD) where potential opponents are out-performing the West. It will consider the possible responses, how thinking and attitudes must change, and examine the new capabilities that will be required across all lines of development, by all services, in all countries in the free world.
The conference will include plenary sessions and twin-tracks focusing respectively on operations, capability and defence lines of development, and industry developments and inventiveness. AOC EW Europe 2017 will bring together the communities involved in EW, SIGINT, C4ISR, Cyber EM Activities (CEMA) and more. Speakers will include leaders and operators from the military, government, academia, S&T and R&D communities and, crucially industry.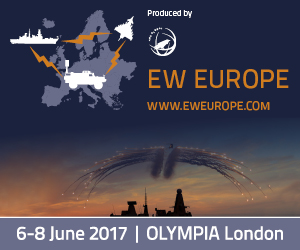 Session topics will build on the successful format of previous years and include:
Keynote addresses
Operational updates and activities
National perspectives
Defensive and offensive capabilities
Technological developments including autonomous vehicles, swarm technologies and countermeasures.
Future warfare – capability, integration and interoperability
Critical EM lines of development
EM operations, information operations, cyber and network enabled capability
Industry briefs on new technology, innovations and applications
Alongside the conference, an industry display area will provide access to all the latest innovations and services in the Electronic Warfare sector from over 55 companies.
The PLATH Intelligence Workshop will precede the EW Europe conference on 6 June 2017.
For further information and to register your attendance, please visit www.eweurope.com.