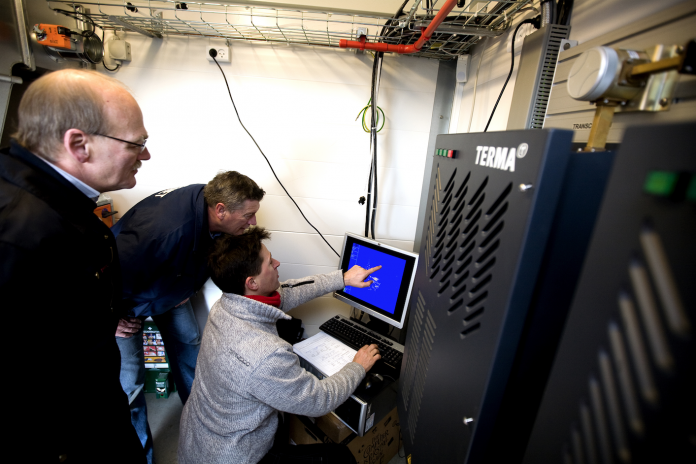 Terma is planning to complete testing of new and upgraded naval surveillance and navigation radars by the end of this year, the company has told armadainternational.com
Speaking during the IMDEX maritime defence exhibition and conference in Singapore on 16th May, the firm disclosed that it plans to complete at-sea testing of its new SCANTER-2600 maritime surveillance and navigation radar by the end of this year, adding that the radar is already undergoing testing at sea. This X-band (8.5-10.68 gigahertz) system has been designed by the firm to not only equip naval vessels, but also for coastguard; search and rescues; and homeland security applications. The testing will assist the certification of the radar with the International Maritime Organisation, the United Nations body which regulates global shipping.
The company added that it offers three antennae choices for the SCANTER-2600 which provide varying levels of gain and resolution, although Terma added that the radar's resolution is sufficient to detect a person in the water, and has a basic range of 14 nautical miles (26 kilometres). This range will of course increase the higher the antenna is positioned on a vessel.
Away from the SCANTER-2600, Terma shared that it is upgrading its SCANTER-4000 X-band naval surveillance radar with solid state technology, replacing the legacy traveling wave tubes utilised by this product, thus improving radar reliability and longevity. Representatives from the firm added that it will complete bench and sea testing of the upgraded radar by the end of this year, with the solid state technology offered both as a retrofit option for existing SCANTER-4000 users, and as standard technology for all new SCANTER-4000 radars. The company added that it already has one customer whom will upgrade their SCANTER-4000 radars with the new solid state back end.
by Thomas Withington