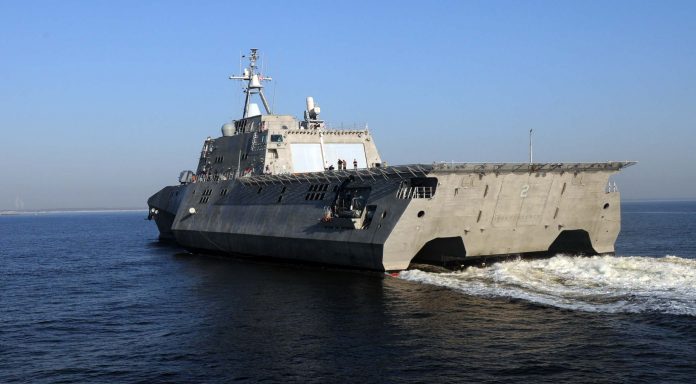 Ship categories are changing: As navies are required to respond to an ever-increasing spectrum of traditional and non-traditional threats, the lines of classification between corvettes, frigates and destroyers are growing increasingly blurred.
Writing in his 2011 paper Ecological security: a Framework for Analysing Non-Traditional Security Issues, published by the National Bureau of Asian Research, a think tank based in Seattle, Washington State, Dennis Pirages, professor of government at the University of Nevada stated that: "These last two decades have been punctuated by increasing numbers of (acts of political violence), state failures, deadly epidemics, rapidly fluctuating world energy and food prices, a global economic meltdown, and intense storms and flooding that are very likely early effects of global warming." Non-traditional in nature, unlike conventional state-versus-state conflicts, such threats nevertheless have the potential to increase inter- and intra-state tensions on a global scale. Interestingly, a 2011 paper published by the United Nations (UN) World Food Programme in 2011 entitled Food Insecurity and Violent Conflict: Causes, Consequences, and Addressing the Challenges, argued that: "Food insecurity, especially when caused by a rise in food prices, is a threat and impact multiplier for violent conflict."
Traditional and non-traditional threats are faced by navies around the world. From force projection in areas of contested territorial claims, to fighting piracy and providing Humanitarian Assistance and Disaster Relief (HADR), the spectrum of missions carried out by navies has significantly increased. For example, in October 2016, the US Navy performed freedom of navigation exercises in the South China Sea in the vicinity of the People's Republic of China's maritime and territorial claims to uphold the UN's Conventional on the Law of the Sea. Similarly, in the European Union continues its Operation ATALANTA naval deployment to the Horn of Africa and the Red Sea, while navies from several nations (Australia, Canada and the United States, in addition to the Royal New Zealand Navy) assisted Operation AHWINA which provided HADR to New Zealand in the wake of an earthquake which struck the nation's South Island on 14 November 2016.
Nevertheless, the last decade has seen global defence spending reduce. Figures published by the Stockholm International Peace Research Institute note that between 2010 and 2015, average military expenditure around the world as a percentage of gross domestic product has reduced from circa 2.6 percent in 2010 to 2.2 percent in 2015. These general reductions have resulted in navies: "designing ships from a needs perspective, evaluating the mission sets that the next generation vessel is expected to perform, and then deciding on the 'real estate' needed to house all (the capabilities required)," observes Keng Hoe Toh, product line manager for maritime security in the Asia-Pacific for Thales. As a result of this reality, distinctions between categories of surface combatant are slowly fading, paving the way for more cost-effective multipurpose surface combatants.
Blurred vision
Mr. Toh argues that: "corvettes, frigates and destroyers were categories of warships that originated through history … these categories were used to ascribe different roles to the warships, and are now used to broadly categorise different sizes of ships." According to AMI International, a naval consultancy based in Bremerton, Washington State, these categories can be defined as follows: corvettes, displacing between 700 and 2000 tons, are best suited for littoral, rather than blue water, operations and are capable of operating in a medium threat environment. Frigates, with a displacement of between 2000 and 5000 tons tend to be configured for Anti-Submarine Warfare (ASW) or Anti-Air Warfare (AAW) and can conduct blue-water missions in a high threat environment, with destroyers displacing between 5000 and 10000 tons. Such a shi carries: "all the sensors, combat systems, and weapons needed to operate in a high-threat environment," AMI International's website indicates. Less used, but still operated by the navies of Peru, Russia and the United States in the form of the respective 'De Zeven Provinciën', 'Slava' and 'Ticonderoga' classes are cruisers, all of which displace over 9000 tons, according to open sources.
Yet the relevance of these categories is questionable. Over the past decade the naval shipbuilding market has seen an increase in the number of ships that appear to transcend such pre-established categories. Philippe Darche, responsible for corvettes and offshore patrol vessels marketing at DCNS, says that: "the naval ambitions and the maritime environment are key factors for customers in determining the displacement and size of a ship." Navies that will send ships for longer missions in diverse maritime environments, typically blue and littoral waters, or which are required to regularly navigate between deep and shallow waters, and yet require armament and Command and Control (C2) capabilities to perform a wide spectrum of operations will need to find compromises, Mr. Darche continues.
Budgetary constraints are also blurring the distinction between the categories: According to Mr. Toh, there are four types of naval mission: "force projection, force protection, HADR and policing/sovereignty enforcement." Moreover, the Surface Warships Market Report 2016-17, published by Defence IQ, a London-based defence events and research company, specifies that destroyers can cost as much as $1.5 billion and above, if fitted with all their accompanying weapons and sensors, whereas a corvette generally costs between $100 million and $350 million. For Mr. Toh: "the choice of labels is now really more a matter of fact of singling to your competitors or would-be adversaries that you are building ships of a certain size (with) implied capabilities."
Europe
Today, Europe's security environment is shaped in large part by climate change's increasingly damaging effects on people's livelihoods across the African continent, as well as on-going conflicts in Libya, Syria and Iraq, which have triggered a significant refugee crisis. According to the International Organisation for Migration (IOM), an intergovernmental body providing services and advice to governments and refugees, over 1 million refugees arrived in Europe in 2015, with 96 percent of those arriving by sea. In 2016, these flows decreased to 374,802 arrivals, according to the IOM; nevertheless, 93 percent continued to arrive by sea.
In addition to the strains these migration flows have put on European navies vis-à-vis search and rescue missions, Russia's increasingly muscular strategic posture in Ukraine and Crimea; the latter of which it annexed in 2014 has raised significant concerns for European countries. According to the Defence IQ report, European navies are now focusing: "on core naval roles like sea denial and sea control in high intensity war fighting environments."
Universal Warship
Denmark was perhaps the first country to have developed a truly multipurpose surface combatant: "In the mid-1980s, Denmark had to replace 22 different small vessels," indicate the Danish Defence Acquisition and Logistics Organisation (DDALO), which overses defence procurement in the country, and Naval Team Denmark (NTD), an industry body of suppliers to the Søværnet (Royal Danish Navy/RDN). Constrained by tight budgets and high crew costs, the Danish Navy developed the Standard Flex (StanFlex) concept: "It consisted of fourteen hulls/platforms, 105 different containers to accommodate guns, Boeing RGM-84 Harpoon family Active-Radar Homing (ARH) Anti-Ship Missile (AShM) launchers, Raytheon RIM-162 Evolved Sea Sparrow Missile (ESSM) family Semi-ARH (SARH) guided Surface-to-Air Missile (SAM) launchers and other weapons, one Command and Control and one platform management IT (Information Technology) bus system," the DDALO and NTD continue. The first 'Flyvefisken' class offshore patrol vessel, itself part of the RDN's Standard Flex-300 (SF300) family was commissioned in 1989, with the final ship in the 13 ship class being sold to Portugal in October 2014. A single vessel, the KDM Søløven, continuing her service with the RDN as a surveillance and diving support ship. However, the concept of StanFlex container lives on: "the total inventory of Standard Flex containers now amounts to more than 100, and the latest version includes intelligence collecting systems and space for a few operators, thus providing a superior operational ELINT (Electronics Intelligence) capability", the DDALO and NTD conclude. For example, the RDN's 'Iver Huitfleft' class frigates can also make use of the StanFlex containers.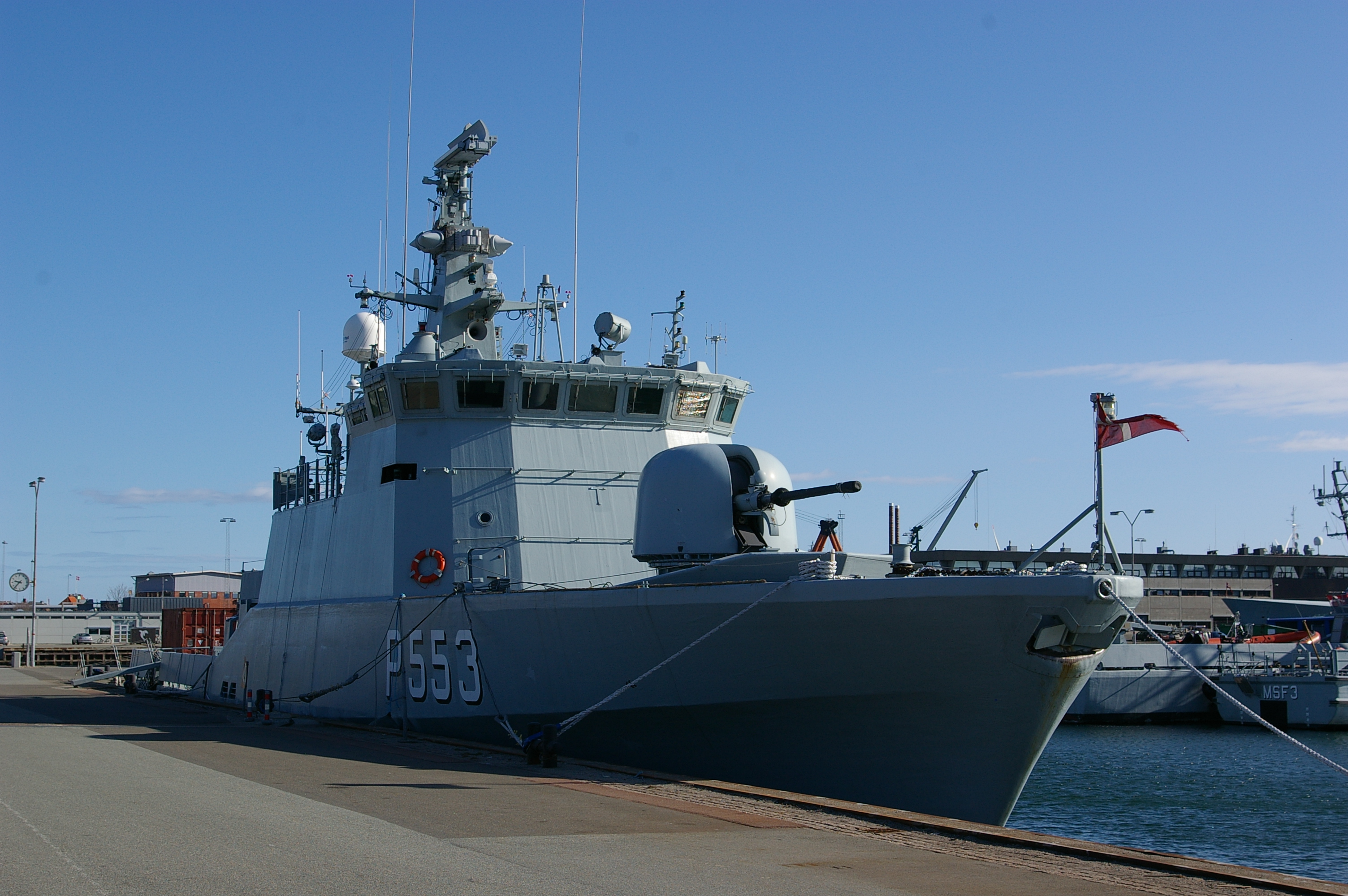 Meanwhile, the seven multipurpose offshore patrol ships that the Marina Militare (Italian Navy) is procuring from Fincantieri will rely on a similar container design. The PPA displaces approximately 4500 tons, and has been conceived to be suitable both as a surface combatant and as a support ship: "In the middle of the vessel, the PPA has large spaces to accommodate various containers to be fitted on the ship according to the mission set", says Stefano Ferraris, head of the platform development at Fincantieri.
Asia-Pacific
Away from Europe, navies have key defence and security roles in the Asia-Pacific. The number of non-traditional security threats has been increasing in the past decades. For example, the International Maritime Bureau, the part of the International Chamber of Commerce which fights maritime crime, has a live piracy map which, for 2016, shows that Indonesia and Philippines report amongst the highest levels of piracy-related incidents in the world. Illegal, Unreported and Unregulated (IUU) fishing is also a significant issue in a region comprising 84 percent of the global population engaged in the fisheries and acquaculture sector, according to a 2016 report entitled The State of World Fisheries and Acquaculture published by the Food and Agriculture Organisation, a UN body tasked with fighting global hunger. Finally, the rising number of extreme weather events, such as the Typhoon Haiyan/Yolanda, which devastated the Philippines on 8 November 2013 or the 11 March 2011 Tōhoku earthquake and tsunami, which occurred off the eastern coast of Japan's Honshu Island, is putting increasing demands on regional navies to provide HADR. Meanwhile, the region is witnessing the resurgence of traditional security threats with the People's Republic of China's (PRC) maritime and territorial claims in the South and East China Seas.
Regional naval procurement programmes, developed in response to these varied threats, arguably best exemplify the blurred distinction between categories. Malaysia, for instance, signed a contract with French shipbuilder DCNS, under a transfer of technology agreement with Boustead Naval Shipyard (BNS), for the construction of six Second Generation Patrol Vessels/Littoral Combat Ship (SGPV/LCS). The SGPV-LCS is based on the design of DCNS' 'Gowind 2500' class corvette, which was developed as a multipurpose ship capable of accommodating multiple mission modules to meet operational requirements as they emerge: "The ability of ships to be fitted with different mission modules is a characteristic that is increasingly specified by our customers, primarily as a cost-saving matter," says Mr. Darche. The SGPV-LCS will therefore not only perform patrol missions, but its 3000 ton displacement will also allow for a significant weapon array, including MBDA VL-MICA Infrared/ARH-guided SAMs and their Sylver launch cells and eight MBDA MM-40 Exocet Block-III radar guided AShMs mounted topside.
Singapore faces a different challenge compared to a number of its regional neighbours: its defence budget is less constrained. The 'Independence' class Littoral Mission Vessels (LMVs), built by Singapore Technologies Marine (ST Marine) displace 1250 tons and can be configured to either carry out maritime security operations, thus accommodating Rigid Hull Inflatable Boats (RHIBs) and a helicopter, or HADR, by installing the medical modules instead.
Middle East and North Africa
Unlike Europe and Latin America (see below), budget concerns are not necessarily the driving factor for ship design in the region, particularly given the price of oil which, according to the data analysis firm Knoema, is expected to rise in 2017 from its current (December 2016) price of circa $50 per barrel of Brent Crude. Rather, according to Mr Darche: "(regional) navies' primary mission is that of patrolling, with ships that tend to carry out much shorter missions compared to countries that send their ships overseas for months at a time." Illustrative of the trend towards the multipurpose combatant in the Middle East/North African area has been the interest that the Royal Saudi Navy has shown in Lockheed Martin's 'Freedom' class Littoral Combat Ship (LCS). In October 2015, it was reported that the force had requested the sale of four examples of this design. Further reports in May 2016, however, stated that the Royal Saudi Navy had instead opted to procure a conventional frigate design which will not have the reconfigurable mission module spaces possessed by the 'Freedom' class vessels.
The Americas
The US Navy's 'Freedom' and Austral 'Independence' class LCSs arguably best exemplify the trend towards the multipurpose surface combatant. At the heart of both vessels is their modular mission capability, which includes three types of mission packages: The Surface Warfare Module for both ship class includes a pair of Alliant Techsystems/Orbital ATK Mk.44 Bushmaster-II 30mm auto-cannon and Lockheed Martin AGM-114L Hellfire SARH/ARH guided surface-to-surface missiles, the latter of which is a planned capability. Meanwhile, the ship's Mine Countermeasures Module will include the .package for both ship classes includes 30mm Guns, MH-60R equipped with Hellfire Missiles, Firescout Vertical Take-Off Unmanned Aerial Vehicle (VTUAV), Surface to Surface Missile Module (SSMM), and RHIBs for Maritime Interdiction. The mine countermeasures module package will include the Northrop Grumman Airborne Laser Mine Detection System, Raytheon AN/ASQ-235 Airborne Mine Neutralization System (AMNS) used by the ships'Sikorsky MH-60R Romeo naval support helicopter, Lockheed Martin's Remote Mine-Hunting System, Northrop Grumman AN/DVS-1 Coastal Battlefield Reconnaissance and Analysis system and General Dynamics Mission Systems' Knifefish unmanned underwater vehicle, to name just four systems. This concept for the two US Navy LCS ship classes follows closely in the footsteps of the StanFlex concept, developed 25 years ago.
Onwards and upwards
From the Asia-Pacific to the Americas, passing through Europe, navies the world over are procuring ships that are increasingly transcending the boundaries of the categories their labels ascribed them to. According to Mr. Toh, "the world is very unsafe and demands on the navies are increasing much faster than defence budgets, so multi-mission ships are becoming a common answer thanks to their designs that are 'designed for but not fitted with' specific equipment." Meanwhile: "a new categorisation (for surface combatants) could therefore focus more on the armament and the sensors, which are limited by the size of the ship and therefore would determine the threat-level the vessel can endure," observes Hervé Boy, responsible for frigate marketing at DCNS. For example, large ships such as destroyers or frigates are typically required to accommodate SAMs such as MBDA's Aster-30 ARH guided weapon which weighs up to 990 pounds (450 kilograms) and is 4.9 metres (16 feet) in length, according to the manufacturers' figures. Mr. Boy's conclusion, however, may not hold for much longer; "increased automation means that the space once used to accommodate crew members is now available to increase weapons and sensors, resulting in smaller ships that still pack the same amount of punch," argues Mr. Toh.