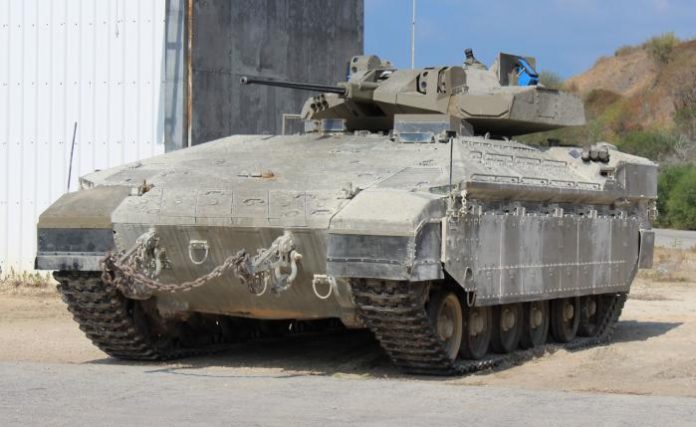 Israel's Tank Programme Administration (MANTAK) announced on 31st July that it has begun operational tests of a new 30mm unmanned turret.
This new turret will be used onboard both the Israel Military Industries Namer tracked and Eitan wheeled armoured personnel carriers used by the Israeli Army. Since it does not penetrate the hull each vehicle's troop capacity remains nine infantry plus three crew. The main gun and coaxial machine gun are controlled from a station inside the vehicle. The turret, which uses the Orbital ATK 30mm autocannon, will provide greater firepower which is viewed of particular importance in urban operations.
Photos suggest the turret has both a gunner's sight and a panoramic target acquisition sight. The turret also mounts a Trophy Active Protection System.