The radio portion of the electromagnetic spectrum is becoming an increasingly crowded place, with civilian and military communications, and radar, all increasingly squeezing available bandwidth globally.
The radio spectrum spans a waveband of three hertz to three terahertz. This may sound like a lot, but within that section of the electromagnetic spectrum military and civilian radar, amateur radio, civilian telecommunications, military telecommunications; television and radio broadcasting; professional telecommunications, radio control, and medical, scientific and industrial radio frequency users must all coexist. To make matters more complex, both the civilian and military use of the radio spectrum shows no sign of diminishing. As the introduction to this compendium noted; according to the statista.com statistical website, the number of smartphone users globally will increase to 2.87 billion by 2020, from 2.32 billion today. Similarly, a report published in February 2016 entitled the Military Radar Market by Platform estimated an increased value of $13 billion in 2020 for that market, compared to $11 billion in 2015. While some of the future radar procurements represent the replacement of legacy systems in the land, sea and air domains, others will be purchases of new systems, thus potentially enlarging the numbers of military radars in service today. Similarly, the Strategy Analytics market research company estimated in April 2015 that the military communications market could be worth up to $35.3 billion by 2024. Ultimately, it seems almost inevitably that such increases will trigger a corresponding increase in the use of the radio spectrum, further crowding it and making the detection of signals of interest within this congested environment ever more important. Such considerations are arguably driving the acquisition of ELINT platforms and systems worldwide.
Asia-Pacific
One area which has witnessed a recent growth in airborne ELINT acquisition is the Asia-Pacific. In November 2016 the Tentara Nasional Indonesia-Angkatan Udara (TNI-AU/Indonesian Air Force) announced that Leonardo's SAGE-600 Electronic Support Measure (ESM) had entered service onboard the force's five Airbus CN-235MPA maritime patrol aircraft. Open sources noted that this modification was performed by local contractor PT Dirgantara Indonesia in association with Integrated Surveillance and Defence; a US company. According to Leonardo, the overall SAGE ESM family covers a RF (Radio Frequency) detection range of between 0.5-40 Gigahertz (GHz). Dave Appleby, vice president of sales for electronic warfare at Leonardo's airborne and space systems, said that this product: "straddles the boundary between a traditional ESM (Electronic Support Measure) and ELINT; it could be referred to as a 'tactical ELINT' system."
The product's bandwidth allow it to detect emissions from a wide range of radars, including naval surveillance radars, which typically operate in S-band (2.3-2.5/2.7-3.7GHz), C-band (5.25-5.925GHz) and X-band (8.5-10.68GHz). These bands are also routinely used by land-based coastal surveillance radars. The SAGE-600 also covers the upper end of the radar spectrum including Ku-band (13.4-14/15.7-17.7GHz), K-band (24.05-24.25GHz) and Ka-band (33.4-36GHz). These latter three wavebands are particularly important as they cover RF signals frequently used by anti-ship missiles to locate and then home in on their targets. Alongside the Indonesian CN-235MPA aircraft, SAGE family ESMs are also reportedly in service with the Republic of Korea Navy's AgustaWestland AW-159 Wildcat naval support helicopters (eight examples have been ordered). It is interesting to note, according to Leonardo's official literature, that the SAGE family can also gather communications intelligence regarding signals in the Very High Frequency (30 megahertz/MHz to 300MHz) and Ultra High frequency (300MHz to three gigahertz) wavebands.
In tandem with its acquisition of the SAGE ESM, the Republic of Korea is thought to be satisfying its requirement to replace its existing ELINT gathering fleet, which centred on four Hawker/Beechcraft 800SIG/RC-800 turbofan transports. These aircraft are expected to be replaced by two Dassault Falcon-2000 turbofan transports configured for the ELINT mission. These reportedly commenced flight testing in Texas in 2016, and are expected to enter service with the Republic of Korea Air Force this year. Very little information has been released publicly regarding the ELINT systems equipping these aircraft are equipped, although it is thought that such subsystems could be supplied by either Samsung-Thales or LIG Nex1.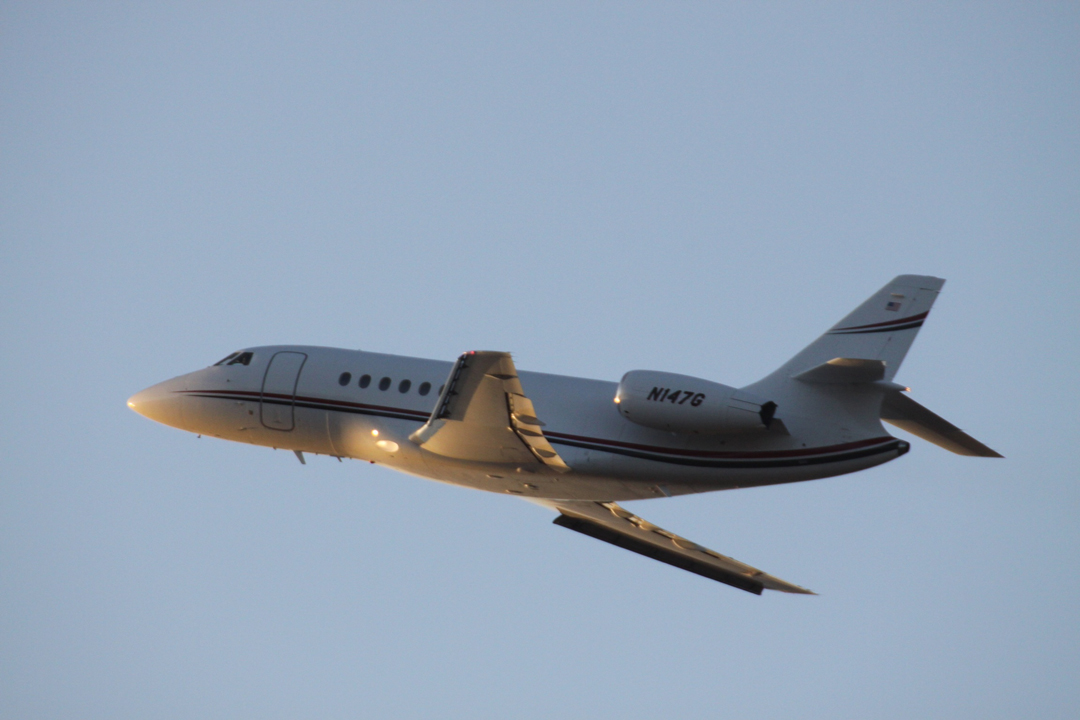 Middle East
Confusion surrounds the status of a putative Electronic Intelligence (ELINT) gathering aircraft programme announced by Ukraine and Saudi Arabia in November 2016. Contemporary news reports articulated that Saudi Arabia had planned to procure up to six Antonov AN-132 turboprop freighters; two of which would be configured for ELINT gathering. Tellingly, no information was released regarding the possible specification of these aircraft, or when they might be delivered to the Royal Saudi Air Force (RSAF). Nevertheless, during the International Defence Exhibition held in Abu Dhabi in late February, Ukraine's state defence export company Ukroboronprom revealed to Armada that the exact specification of the ELINT aircraft had yet to be agreed by the RSAF and the Ukrainian company. Ukroboronprom sources were unable to provide any information as to when the configuration of the RSAF's ELINT aircraft could be frozen, or when deliveries of these platforms would commence and conclude. For now, sources added, the initiative remains a 'paper aeroplane' with no indication as to when the design phase could commence.
Looking towards Egypt, in January reports emerged that the country's air force would convert a single example of its Lockheed Martin C-130H/H30 turboprop freighter fleet into an ELINT gathering platform with the conversion being performed by Sierra Nevada Corporation. No additional information has been released regarding this initiative such as when the conversion is expected to be completed and what ELINT equipment maybe installed on the aircraft. Back in 2003, the Egyptian Air Force (EAF) upgraded two of its C-130Hs with roll-on/roll-off ELINT payloads reportedly configured to a similar capability to that enjoyed by the USAF's EC-130H Compass Call ELINT aircraft, chiefly the ability to detect and jam hostile communications, although while the capability conferred on the EAF aircraft may have been similar, it almost certainly did not include the same systems which equip the EC-130H which are strongly expected to be restricted from export under the US government's ITAR (International Traffic in Arms Regulations). Tellingly, Thales offers an ELINT pod which can equip a C-130 family aircraft and which is able to gather ELINT. France enjoys close military relations with Egypt and the procurement of such a pod for the EAF's C-130Hs would allow both the US government and Cairo to potentially outflank any ITAR restrictions, presuming this product is ITAR free. Similarly, Lockheed Martin provides the Dragon Shield roll-on/roll-off ELINT payload for the C-130 family including C-130E/H examples. As noted above, Lockheed Martin was involved in the 2003 ELINT upgrade of the EAF's C-130Hs and may have offered an ITAR free derivative of the Dragon Shield for these aircraft.
North America
In December 2016, it was reported that the EC-130H had deployed to the Middle East and was performing important work jamming ISIS communications and hence hampering its command and control. Much for the EC-130H's operations are shrouded in secrecy. Information released by the USAF regarding the activities of the EC-130H aircraft of the 43rd Expeditionary Electronic Attack Squadron in December 2016 spoke of Arabic linguists accompanying the EC-130H crews so as to assist the prioritisation of the ISIS communications targets to be jammed. The USAF also noted that in October 2016 an EC-130H had been effective in jamming the RF link controlling an ISIS Unmanned Aerial Vehicle (UAV), disrupting the militia's ability to control and use such platforms.
Nevertheless, there is uncertainty regarding the future of the EC-130H fleet. Reports in June 2016 stated that a USAF proposal to migrate the role of the EC-130H to a smaller platform such as a business jet had run into opposition from the US Congress House Armed Services Committee following its $165.7 million request to move equipment from the EC-130H onto a Gulfstream G550 Conformal Airborne Early Warning (CAEW) aircraft, a single example of which the US Department of Defence confirmed it had ordered in March on behalf of the US Naval Air Systems command for $91.9 million. The G550 CAEW is normally equipped with Israel Aerospace Industries' (IAI) ELTA Systems EL/W-2085 S-band (2.3-2.5/2.7-3.7GHz) and C-band (5.25-5.925GHz) airborne early warning radar. It remains unclear whether this particular aircraft has been ordered with the EL/W-2085 radar, or merely with the capability to accept an installation of this radar in the future. Sources close to IAI have refused to confirm or deny whether the G550 was delivered with the EL/W-2085.
The USAF's intention, as articulated in 2016, was to 'cross-deck' subsystems outfitting the EC-130H onto a smaller business jet platform, known as the EC-37B. USAF plans called for the acquisition and retrofit of one G550 annually to the EC-37B status, the existence of which was revealed in May 2016. The USAF's plans for an acquisition of a total of ten EC-37B airframes to replace its existing fleet of 14 EC-130Hs, seven of which are planned for retirement. This could potentially leave the USAF with a mixed fleet of six EC-37B and eight EC-130Hs in circa 2025/26. Reports noted that the USAF requested an initial $165.7 million to get the EC-37B programme underway, with the conversion of the first G550 to the EC-37B configuration, with the total estimated cost for the ten-aircraft programme being circa $1.6 billion.
Yet plans to develop the EC-37B have been controversial not least because the USAF had planned to award a sole-source contract to a team which includes Gulfstream and BAE Systems, the latter of which will be responsible for providing the ELINT gathering subsystems equipping the EC-37B. Other potential players in the EC-130H replacement effort include Boeing, proposing an ELINT-gathering platform based on its B737 airliner family, while Lockheed Martin and Bombardier have joined forces to offer an aircraft based on the latter's Global 5000 business jet. The scheme to perform a sole-source replacement of the EC-130H has met with criticism, as of December 2016, from the US Senate Armed Services Committee. Meanwhile, Bombardier protested with the US Government Accountability Office (GAO) which examines government spending, over the USAF's sole source approach. It is difficult to say which direction the EC-130H replacement will take at present, however, given that the EC-130H fleet was procured in the early 1980s and entered service with the USAF in 1982, it seems certain that these aircraft will need to be replaced sooner rather than later.
Bizjet Jamming
Business jets are increasingly in vogue as ELINT platforms. As told to the author in 2014 by confidential Israeli sources, this trend has been motivated by a number of factors: Firstly, the miniaturisation of electronic circuits, typified by Moore's Law, named after Gordon Moore, the co-founder of the Intel Corporation, that states the number of transistors which can be accommodated on a chip doubles every two years, has led to the gradual reduction in the physical size of the electronic support measures which are integral to ELINT collection. This allows such equipment to outfit a comparatively smaller aircraft, such as a G550, compared to a larger Boeing RC-135V/W Rivet Joint style platform based on that company's Boeing B707 family of airliners. Secondly, business jets are attractive as the can offer both long ranges and high degrees of crew comfort. For example, the G550 has a range of 6750 nautical miles/nm (12501 kilometres/km), according to publicly available figures, eclipsing the 2969.7nm (5500km) reported range of the RC-135V/W. In addition to the aircraft's long range is the high degree of crew comfort offered by business jets. In the world of ELINT collection, this is not a luxury, but a necessity. ELINT missions can be several hours in duration, and a comfortable aircraft enhances crew concentration.
The Fuerza Aérea Argentina (FAA/Argentine Air Force) typifies the trend towards using business jet ELINT platforms. In July 2016 pictures emerged of a Learjet Model-35A aircraft acquired by the force in 2013 for ELINT collection. Open sources stated that the aircraft is equipped with Thales' Vigile-200 ESM. Thales' official literature states that the system offers RF coverage from 500MHz up to 18GHz. Of particular interest is the narrowband RF coverage in the 500MHz to two gigahertz range. This section of the radar spectrum is particularly crowded encompassing L-band and S-band wavebands often used by ground-based air surveillance and naval surveillance radars, indicating that the FAA's acquisition of this system is intended to help the FAA, and the Argentine armed forces in general develop a detailed electronic order of battle regarding such radars. Moreover, Thales markets the Vigile-200 as a naval system for installation on surface combatants and submarines, as well as aircraft.
It is also noteworthy that the Royal Air Force has procured four Saab Giraffe-AMB ground-based air surveillance radars in 2015 for $75 million, which are expected to be delivered between 2017 and 2018, according to Armada Intelligence. This radar transmits in the C-band, and the 0.5MHz to 18GHz range of the Vigile-200 should give the FAA some capability to detect and geolocate transmissions of these radars deployed to the Falklands/Malvinas islands; the sovereignty of which is disputed by Argentina and the United Kingdom. Although the FAA acquired its Learjet Model-35A for use as an ELINT platform in 2013, Armada Intelligence states that the Vigile-200 system, one of which was ordered by the FAA during that same year, was not delivered and installed on the aircraft until 2016. 
Russia
Russia is augmenting its airborne electronic warfare capabilities with the acceptance of the Russian Air Force's (RUAF) new Ilyushin IL-22PP Porubschik platform. Local media reports state that this aircraft commenced delivery to the RUAF in November 2016. Little specific technical information has been released regarding its capabilities, except local media reports stated that the aircraft's electronic warfare equipment was capable of jamming the Northrop Grumman AN/APY-1/2 S-band radars which equip Boeing's E-3 family of airborne early warning and control system aircraft, and the Raytheon AN/MPQ-53 C-band ground-based air surveillance radar which forms a key part of Raytheon's MIM-104 Patriot Surface-to-Air Missile (SAM) system family. The IL-22PP aircraft is, according to reports, a temporary measure to provide the RUAF with a radar detection and jamming capability. The Il-22PP is based on the Ilyushin Il-18 turboprop transport family, and the RUAF is thought to favour the acquisition of a turbofan-powered ELINT platform over the long term.
Additional RUAF airborne EW activity has included the announcement of plans in December 2016 by the Russian Ministry of Defence to enhance the capabilities of the force's Sukhoi Su-34 tactical bombers' ELINT capabilities. Reports emerged in August 2016 that the RUAF would soon introduce the UKR-RT ELINT pod into service onboard this aircraft. The manufacturer of the pod has not been revealed, although it is thought that Almaz-Antey is heavily involved in its manufacture. Open sources state that the pod is capable of locating and identifying radio transmissions and radars, which means that it has a probable bandwidth of circa 0.5MHz to 18GHz. However, it is possible that this pod collects ELINT for later analysis on the ground, or shares its information with other ground and air assets either in real time or near-real time using RF datalinks. It remains unknown whether the aircraft's two crew members are trained to perform ELINT analysis. It is entirely possibly that the deployment of the UKR-RT pod onboard the aircraft is a direct result of Russia's ongoing military intervention in Syria in support of the regime of President Bashir al-Assad. The deployment of the UKR-RT pod may give the RUAF, and Russian deployment in general, improved abilities to locate hostile insurgent communications which can then be used to target such individuals.
Conclusions
The trend towards the procurement of business jets for the ELINT mission is clearly apparent via planned procurements witnessed over the past twelve months. For example, in February 2016, it was reported that the Royal Australian Air Force plans to procure two G550 aircraft with the integration of an intelligence, surveillance and reconnaissance payload performed by L3's mission integration division. The aircraft are expected to be delivered with an ELINT payload, according to reports. This could result in the Royal Australian Air Force's (RAAF) existing Lockheed Martin AP-3C Orion Maritime Patrol Aircraft (MPA) and their successor Boeing P-8A Poseidon MPA, handing over the ELINT gathering mission to these G550s, which are expected to be delivered by the end of 2017, according to reports, with the acquisition costing $93.6 million for both aircraft. The new aircraft will also help to evolve a potent air defence suppression capability when paired with the RAAF's forthcoming twelve Boeing EA-18G Growler electronic warfare aircraft, and their accompanying Raytheon/Orbital ATK AGM-88B/E High Speed Anti-Radiation Missiles/Advanced Anti-Radiation Guided Missiles.
Meanwhile, Israel is planning on enhancing its ELINT fleet with business jet style platform, as revealed in October 2016. Details on the type and number of platforms that Israel will acquire to this end are sparse, as are details on when these new aircraft could enter service. They will no doubt enhance the Israeli Air Force's existing G550 Shavit platforms. Although not confirmed by either the IAF or IAI, it is thought that the G550 Shavit may use an airborne ELINT system similar in design to IAI's EL/I-3001 Airborne Integrated Signal Intelligence System, which can monitor a waveband of 30MHz to 1.2GHz for detection of communications signals, and between 500MHz and 18GHz for the detection of radar signals.