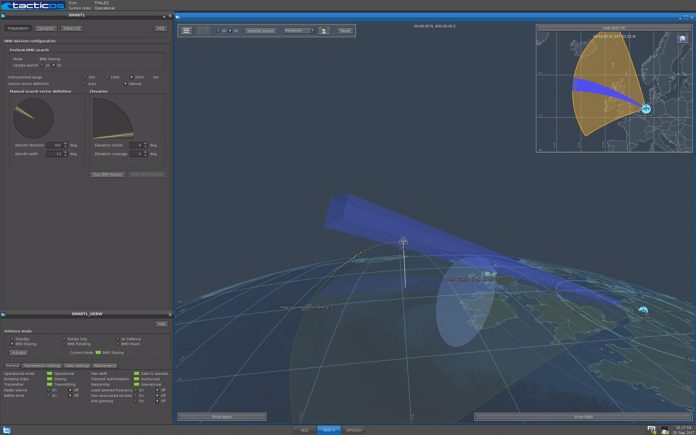 The SMART-L MM radar system mounted on the test tower at the Thales premises in Hengelo, detected and tracked a ballistic missile at an average range of more than 1500 km without difficulties.
On 25 September, a ballistic missile was launched from the Hebrides (Scotland) as part of Formidable Shield 2017, an international naval exercise organized by the US Navy's Sixth Fleet for the international organisation for the defence against ballistic missiles. The Thales SMART-L Multi Mission radar in Hengelo detected the target as soon as it appeared over the horizon. The system maintained a stable track for more than 300 seconds. The track quality was sufficient to enable Launch On Remote by BMD-capable naval ships.
Gerben Edelijn, CEO of Thales in the Netherlands said: "This milestone proves that Thales is a world leader in radar applications for ballistic missile defence. With SMART-L MM, Thales can provide armed forces all over the world with a powerful sensor that enables the protection of nation states against the increasing threat of ballistic missiles."
At present, Thales builds the SMART-L Multi Mission radar system for deployement in Naval and Ground-based environments. Four SMART-L MM radar systems will be delivered to the Royal Netherlands Navy, to be installed from 2018 onward on the four De Zeven Provinciën class frigates. Further, Thales will deliver two SMART-L MM radar systems to the Royal Netherlands Air Force for surveillance of the Netherlands' national air space. These systems will be installed on two towers. The SMART-L MM supports multiple simultaneous missions including Ballistic Missile Defence.