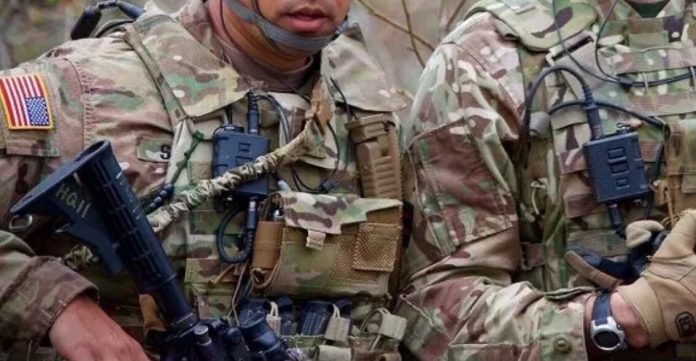 Following substantial orders from the US Army for its communications systems and headsets, Invisio senior VP, Carsten Aagesen talks to Armada International about the joint need for clear communications matched with situational awareness.
The US Army has placed two orders for communications systems and headsets for use by its new Security Force Assistance Brigades (SFAB) with the Danish communications systems company, Invisio Communications which are collectively worth $4 million.
The orders, placed in December 2017, are for communications systems with control units and headsets for use with several radios. Invisio provides hearing protection while allowing the individual soldiers to maintain their full auditory situational awareness.
The mission of the highly trained SFABs is to work with US allies and partner nations through 'advise-and assist' operations. Deliveries of the communications systems and headsets will take place during the first half of 2018.
Carsten Aagesen, Senior Vice President, Global Sales and Marketing talked to Armada International about the companies recent product development strategy.
Aagesen began by making the point that international user feedback is essential to Invisio's product development planning. It translates into new solutions and functionality. "At the same time we're also continously striving to improve the performance of our current products and solutions based on similar end user feedback," he added.
"We have recently launched two additions to complement our range of control units beyond the widely fielded Invisio V60 Control Unit. The new units are the Invisio V20 and the Invisio V50. We are broadening the versatility and functionality of our control units to accomodate different mission needs, usage scenarios and preferences according to each type of warfighter and mission demands," said Aagesen.
The ongoing demand to reduce size, weight and complexity of operation are also key factors in new product design. "The Invisio V20 weighs 99 grams (3.5 oz) and is appropriate when a warfighter needs just one radio which can accomodate two talk groups. The Invisio V50 has two communication sources and a built in AA battery allowing for the use of radios that don't provide power out."
The recent addition to Invisio's portfolio is the Invisio Intercom System that aims to bridge the gap between the mounted and the dismounted soldier, labelled 'Intercom Anywhere'. It can be mounted for permanent/fixed usage in any type of vehicle, or used anywhere on the go regardless of location.
The small and lightweight Intercom system provides a level of flexibility and tailored fit with the already fielded INVISIO familly of control units, enabling the warfighter to remain connected at all times and under all circumstances.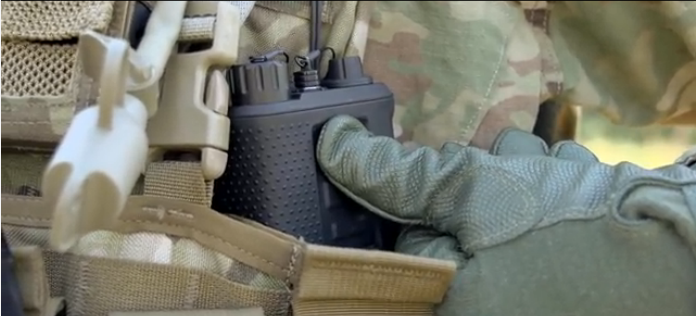 Invisio's tactical hearing protection and communications systems have been fielded by a number of forces including the British Army, US Army, Australian Army, Canadian Army, Danish Army, and Swedish Army. The company also supplies to a number of Special Forces teams in NATO and NATO partner countries.
Armada International asked Aagesen to comment on drivers and restraints regarding the tactical radios accessories market. He replied stating that there was room for "significant growth" particularly in terms of state-of-the-art hearing protection. "From an economical and cost-effective point of view, it makes a lot of sense to ensure that proper hearing protection becomes mandatory," he said, adding that substantial financial costs are associated with veterans returning from the battlefield with hearing disabilities.
Situational awareness was also crucial to soldiers on operations. "If a warfighter's auditory senses are severely compromised, so too is their ability to respond, communicate and react effectively," he said.
"We've witnessed numerous deployed soldiers declining to wear their hearing protection devices. This has several consequences. Besides from risking severe hearing disability, the warfighter hearing may be impaired so that they may pose a liability by inhibiting their capacity to detect and identify threats, gauge distances, localise sounds and communicate meaningfully and efficiently with other personnel," said Aagesen.
Aagesen said that Invisio's aim was to make products that made a difference both in terms of the protection and in offering a range of tactical advantages. "Basically our aim is to liberate the ability to react instinctively and forcefully (while) communicating seamlessly under the most extreme circumstances".
Aagesen concluded by noting that Invisio had won large programmes in numerous NATO countries who have "been on the forefront in terms of wanting to decrease the costs associated with warfighter's hearing loss, that is when it is too late and the damage has incurred."
"The company is continuing to invest in research and development as well as collaborating closely with tactical radio manufacturers and system integrators. Our position is that we need to be ready to accomodate all kinds of new features within radios as well as within the entire C4ISR breadth, depth and ability."