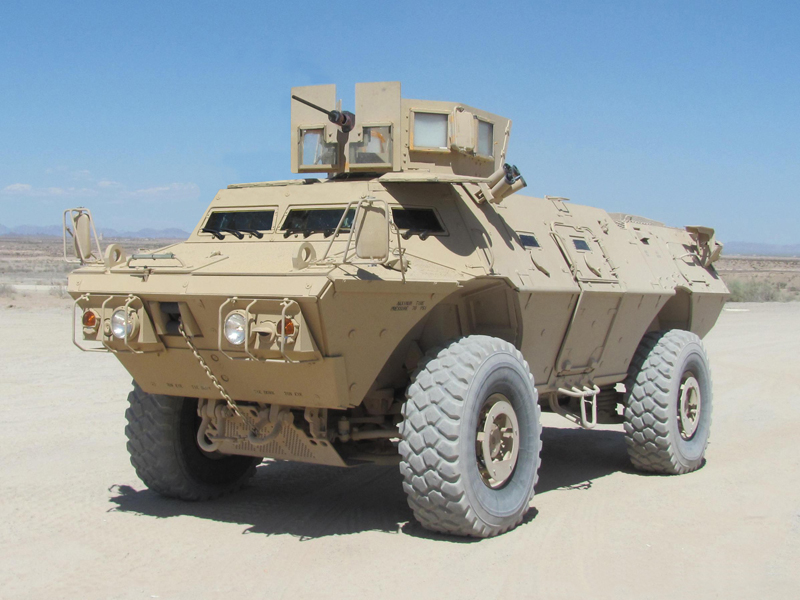 In January 2015, the North Atlantic Treaty Organisation (NATO) transitioned to a non-combat support role to assist the Government of the Islamic Republic of Afghanistan (GIROA) following more than a decade of combat operations against the Taliban and other insurgent groups.
US-led combat operations in Afghanistan commenced on 7 October 2001 and were intended to dismantle the Al Qaeda (AQ) insurgent organisation and remove the Taliban Islamist guerrilla movement which had been ruling the majority of Afghanistan since 1996 from power, in the wake of the AQ attacks against New York and Washington DC on 11 September 2001. Codenamed Operation Enduring Freedom (OEF) by the US, the campaign in Afghanistan has been a steep learning curve for NATO members and other participating allies, particularly in regards to development of Counter-Insurgency (COIN) missions, notably their rapidly evolving Tactics, Techniques and Procedures (TTPs), Standard Operating Procedures (SOPs) and Concepts of Operations (CONOPs).
Additionally, the materiel used to fight insurgents witnessed significant changes across a broad range of systems including small arms and light weapons, precision-guided munitions as well as tactical ground vehicles, rotary- and fixed-wing aircraft and reconnaissance capabilities. Although significant lessons were learned during this period, the current operating environment away from Afghanistan continues to quickly evolve beyond the CONOPs employed there, notably as regards ongoing US-led combat operations against the Islamic State of Iraq and Syria (ISIS) insurgent organisation which has occupied significant parts of these two nations and which Western and Middle Eastern Special Forces are widely believed to be engaging. Nevertheless, there are some critical aspects of the Afghanistan campaign which continue to be used in other combat zones helping to save lives and optimising NATO and coalition operations on land, in the air and at sea.
ISAF
Mandated on 20 December 2001 following the adoption of United Nations (UN) Security Council Resolution 1386, NATO's International Security Assistance Force (ISAF) was initially tasked with supporting the efforts of the Afghan Interim Authority (the first administration following the fall of the Taliban regime after the commencement of US-led combat operations) to improve the security of the Afghan capital Kabul. From October 2003, the UN authorised the extension of ISAF's remit beyond Kabul into Afghanistan writ large. Both the ISAF mission and OEF saw coalition forces working in close collaboration across Afghanistan with the country split into geographic Regional Commands under the leadership of specific NATO countries.
ISAF's mission was to enable the GIROA to provide "effective security across the country and ensure that it would never again be a safe haven for terrorists," according to official NATO documentation. "ISAF helped build the capacity of the Afghan National Security Forces (ANSF). As these forces grew stronger, in agreement with the Afghan authorities, they gradually took responsibility for security across the country, and ISAF's mission was completed at the end of 2014." At its peak, ISAF provided a 130,000-strong task force from 51 NATO and partner nations with the transition to an Afghan-led security strategy beginning as far back as 2011. NATO has stipulated its intention to provide financial support to ANSF through to the end of 2017 with options available for further support until 2020.
At the core of NATO's Afghan strategy is the NATO Training Mission in Afghanistan (NTMA) which worked in close collaboration with the Afghanistan Ministry of Defence (MoD) and Interior Ministry. "The NTMA, which was set up in 2009, focused on training initial recruits and building the institutional training capability of the Afghan security forces, while the ISAF Joint Command was responsible for developing fielded units through advice and assistance. These combined efforts helped build up the Afghan security forces from scratch to approximately 352,000 soldiers and police officers (the ANSF includes the country's armed forces, plus its national, local and border police services)," a NATO spokesperson explained to Armada. "Since its creation in 2002, the Afghan National Army (ANA) has incrementally progressed from an infantry-centric force to an army, developing both fighting elements and enabling capabilities such as military police, intelligence, route clearance, combat support, medical provision, aviation and logistics. By December 2014, the ANA numbered more than 175,800." Additionally, the Afghan National Police (ANP) force had reached 153,000 by December 2014 with the Afghan Air Force (AAF) accounting for a further 6900 personnel, the NATO source continued.
Following the culmination of NATO combat operations across the country in late 2014, the importance of developing mature and experienced ANSF was clearly illustrated on 8 December 2015 when the Taliban attacked Kandahar airbase, one of ISAF's former Main Operating Bases (MOBs) in southwest Afghanistan. Meanwhile during 2015, in Herat Province, western Afghanistan Taliban militants launched attacks in apparent retaliation against ANSF and NATO following the announcement in July last year of the death of its leader Mullah Mohammad Omar which had occurred on 23 April 2013. Such incidents clearly illustrate the delicate security situation currently being witnessed in Afghanistan and why NATO's mission to continue the training and assistance of indigenous forces remains vital to the future of this Central Asian country.
NATO Conference
Between 10 and 12 November 2015, NATO hosted its Twelfth Lessons Learned Conference in Lisbon, Portugal which focused on strategic macro-issues and the "numerous challenges" associated with involvement in the country, including the lack of appropriate military capabilities of partner nations, the risk sharing of partners, political and military asymmetries within the Alliance, multi-national cooperation, and relationships with other institutions and agencies. "One major change concerned the military capabilities of allies and partners. While many nations suffered considerable losses in Afghanistan, the ISAF mission accelerated the transformation of many nations' Cold War legacy forces towards expeditionary missions. For many nations in ISAF, this mission amounted to their first combat experience in decades. Confronted with demanding tasks ranging from stabilisation to COIN, the forces of many Allies and partner countries had to adjust their training and equipment. As a result, today's NATO is far more experienced in conducting complex operations far from home than it was before 11 September 2001 and the subsequent Afghanistan mission. Moreover, the experience that NATO gained in training indigenous security forces may also provide a valuable asset in other contingencies," the NATO spokesperson speaking to Armada added. Such experience could yet pay dividends if NATO deploys troops in the future to help restore governance, law and order, and end the ongoing civil war in Libya.
Tactical Lessons
Beyond the strategic lessons learned for NATO, the Afghanistan campaign witnessed significant technological improvements as well as enhancements to TTPs and CONOPs, particularly for ground forces engaging insurgents in a highly complex operating environment.
One of the most notable achievements has been the development of ANSF COIN teams, trained, advised and assisted by the Special Operations Forces (SOF) of contributing NATO members including Australia, the Baltic States (Estonia, Latvia and Lithuania), France, Germany, Italy, Norway, New Zealand, the United Kingdom and the US.
One of the most notable achievements was the development of Task Force 222 (TF 222) established to respond to guerrilla actions in the Afghan capital. TF 222 was established in 2009 and was mentored by Norway's Forsvarets Spesialkommando (Special Forces Commandos) and Marinejegerkommandoen (Marine Commandos) SOF as well as New Zealand's 1st Special Air Service. TF 222 is also supported by an additional, national SOF unit (TF 333) located in Logar province, close to Kabul as well as TF 444 located in Helmand province, southern Afghanistan. Such units have been trained to respond to the types of attack which continue to be regularly witnessed in Afghanistan (see above), with a particular emphasis on the training of indigenous forces to execute such operations, namely, a CONOP currently being utilised in Iraq to train Kurdish Peshmerga forces in their operations against ISIS, and also to train the Iraqi Army; and the Free Syrian Army fighting the government of President Bashir al-Assad in that latter country. This allows NATO to minimise its footprint on the ground with the US, for example, admitting to having deployed a Special Operations Task Force of just 200 personnel to Iraq to this end.
Such units have been trained by NATO SOF in weapon handling, marksmanship, small team tactics, sniping and coordinating fire support (from both ground and air). Equipment used by formations such as TF 222 has included upgraded Kalashnikov AK-47 7.62mm x 39mm assault rifles fitted with Picatinny Rails for the integration of accessories including the Insight Technology AN/PEQ-15 Advanced Target Pointer/Illuminator/Aiming Laser (ATPIAL), Surefire tactical torches and optical gun sights. In terms of optronics, units such as TF 222 employ night vision monocular goggles, which when used in collaboration with the AN/PEQ-15, provide a 'Black Light' capability allowing assault teams to enter a target building in darkness; a significant advantage over Taliban and Haqqani Islamist combatants equipped with standard AK-47 assault rifles, PKM 7.62mm machine guns and rocket-propelled grenades such as the Bazalt/Degtyarev RPG-7. The ANSF also employ the RPG-7 along with 'flash-bang' stun and high explosive grenades for room clearance and specialist demolition equipment for Method of Entry (MoE) purposes. Rapid reaction drills, enabled by Ford Ranger trucks, allow ANSF COIN units to respond to an incident within the city limits of Kabul within minutes with engagements usually lasting no longer than a day.
Similar to the TTPs developed by NATO Special Forces teams operating elsewhere in the country, the respective task forces discussed above learned to adopt urban drills to counter deliberate ambushes positioned by Taliban cadres in compounds and building complexes. Such tactics seek to drag ANSF and NATO forces into a killing zone or the "fatal funnel" as former USSOCOM commander, Admiral William McRaven explained.
Although such equipment as that discussed above provided the ANSF with a mature capability to counter Taliban attacks, NATO SOF continue to be involved in supporting their ANSF comrades in such actions, with SOF sources explaining to Armada how sometimes it was necessary for NATO SOF teams to lead ANSF units during an assault.
Airborne Tactics
Another significant lesson learned during the Afghan campaign was the optimised utility of airborne reconnaissance assets, used to create Patterns of Life analysis of high value targets; perform the over-watch of areas during helicopter and ground assaults; and provide critical Communications Intelligence capabilities to find and fix enemy combatants.
ANSF special mission units and SOF teams are now supported by their own organic airborne reconnaissance assets including five Pilatus PC-12 COMINT aircraft. These aircraft will also support the ANA's 9 Special Forces Commando Battalions or Kandaks, all of which were mentored by US Special Operations Forces in COIN, special reconnaissance and direct action missions.
Copying more mature TTPs demonstrated by their NATO counterparts in both Afghanistan and Iraq, the Kandaks performed their first night operation in July 2012 with the Afghan Air Force's Special Missions Wing (SMW)—a dedicated aviation unit which supports SOF operations, flying troops to their target using Mil Mi-17 medium-lift utility helicopters.
Founded in 2012, the SMW is tasked to conduct day and night operations in support of direct action, reconnaissance, COIN and Counter-Narcotics (CN) operations on behalf of the Afghan MoD and Interior Ministry. Two squadrons are located in Kabul with a third in Kandahar with the latest addition to the SMW being an operational squadron located in Mazar-e-Sharif, northern Afghanistan. Squadrons are equipped with Mil Mi-35 attack helicopters, fitted with Gryazev-Shipunov GSh-23 23mm guns, Yak-B 12.7mm machine guns and S-5 57mm rocket pods for air-to-ground fire support.
The deployment of helicopters represents a significant enhancement in Afghan SOF capabilities, learning from their NATO counterparts how to use such aircraft for insertion, extraction and re-supply missions. Additionally, pilots were trained to discreetly deliver Helicopter Assault Forces (HAFs), offset far enough from their target (typically beyond eight to ten kilometres/4.9 to 6.2 miles) so enemy forces remained unaware of troop deployments in their area. This allowed the teams to ingress a target area under the cover of darkness thus maintaining the element of surprise.
Protected Mobility
Another lesson learned from NATO has been the utility of protected patrol vehicles. For over a decade of operations in Afghanistan, NATO forces have relied heavily on Mine Resistant/Ambush Protected (MRAP) vehicles to minimise casualties and fatalities associated with insurgent bombs.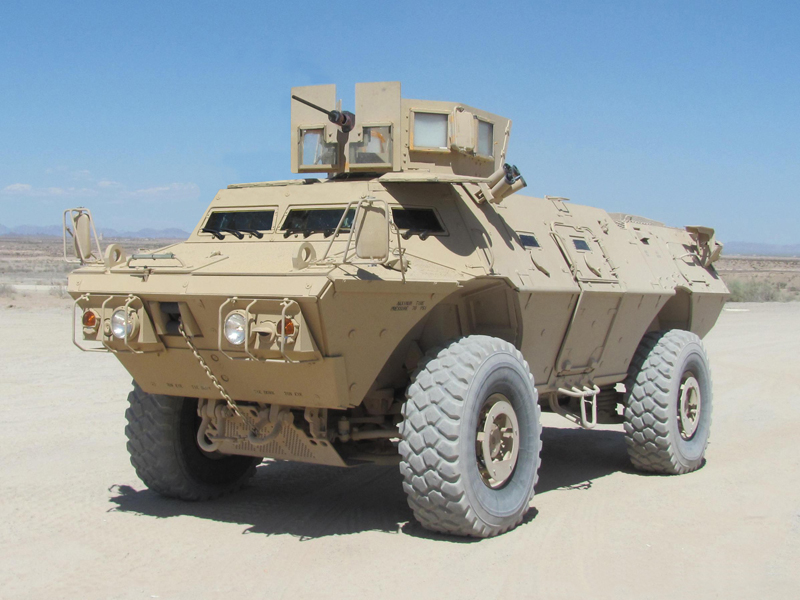 In September 2015 the US government announced that ANA SOF would be receiving an additional 55 Commando Select vehicles from Textron Systems. The $56.2 million deal, under a US Foreign Military Sales (FMS) initiative, will augment the circa 600 vehicles already operating with the ANSF since an initial FMS contract was signed to this effect in 2010.
These latest vehicles will be delivered to the ANSF by the end of February, and will be equipped with 40mm automatic grenade launchers and .50-cal machine gun turrets. They represent a significant increase in capability compared to legacy Ford Ranger four-wheel drives and AM General High Mobility Multipurpose Wheeled Vehicles also used by these units.
Small Arms
Another major trend emerging from NATO's campaign in Afghanistan is the emergence of sharp-shooting rifles with assault rifles proving insufficient to engage enemy combatants who would routinely ambush at ranges of one kilometre (0.6 miles) or beyond.
Unlike their counterparts in units such as TF 222 (see above), ANA SOF continue to rely upon US small arms including Colt Defence's 5.56mm x 45mm M4 carbine, FN Herstal's M240 7.62mm x 51mm machine gun, M249 Minimi 5.56mm x 45mm light machine gun, and Beretta M9 9mm x 19mm handguns, but they lack a longer range system.
The need for a long range weapon saw the British Army issued with Urgent Operational Requirement (UOR) sharpshooter rifles like the Lewis Machine and Tool L129A1 7.62mm weapon providing long range firepower with sharp accuracy. A total of 400 of these semi-automatic weapons were procured by the force as part of a $2.1 million contract in 2010.
Such a concept was not lost on NATO SOF who began to use a mix of these larger assault rifles to not only satisfy longer range engagements but also to increase the 'stopping power' required to kill enemy combatants. Traditional NATO-standard 5.56mm x 45mm assault rifles had come in for criticism for failing to kill enemy combatants, despite significant enhancements to ammunition. 7.62mm assault rifle variants such as FN Herstal's Special Operations Combat Assault Rifle-Heavy and Heckler and Koch's HK417 assault rifle have since been widely adopted by NATO SOF with the Netherlands Maritime Special Operations Force (NL-MARSOF) now pursuing a strategy to move away from its standard Heckler and Koch HK416 5.56mm x 45mm assault rifle/carbine towards a non-standard NATO 7.62mm x 35mm weapon.
A Request for Proposals (RFP) was released by the Netherlands MoD in July 2015 for a total of 200 carbine variants of a 7.62mm x 35mm rifle, capable of engaging targets beyond 700m (2296.5ft), in comparison to 460m (1509.1ft) for 5.56mm x 45mm variants. The RFP has also called for the provision of accessories including Thermal Imaging (TI) and Image Intensification (I2) optics, laser designators, and tactical torches.
As one NATO SF source suggested to Armada, "As a platform for a lethal effect, SOF are always looking for overmatch. Whilst strike operations may require short, lightweight and silent weapons with no need for long range capability, the reverse side for more conventional SOF such as Long Range Desert Patrols, will be for more accurate, longer range and larger calibre capabilities." Reflecting on lessons learned from Afghanistan and considering the future operating environment, he continued, "Tomorrow's SOF forces are going to have to contest a whole host of threats and their roles are ever expanding as governments seek to reduce the size of their armed forces, whilst still wishing to have the ability to maintain a strike force with strategic global reach."
Conclusion
NATO's tenure in Afghanistan represented the bloodiest chapter in the Alliance's history. Nevertheless, lessons learned regarding TTPs, equipment and training remain critical in today's fight against insurgent groups worldwide with CONOPS generated in the Afghan theatre being heavily utilised and modified further for ongoing and future operations in Africa, the Asia-Pacific and the Middle East. As far as Afghanistan is concerned, there is no end game in sight regarding the cessation of hostilities in this troubled country and at the tactical level, after-action reviews involving the ANSF and NATO will continue to highlight shortcomings in missions which will quickly be tweaked in order to maximise operational efficiency and reduce fatalities for future operations.
by Andrew White