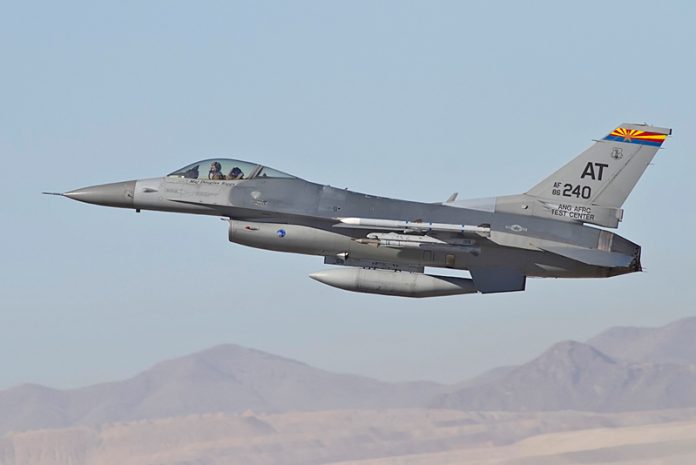 US Air National Guard/Air Force Reserve (ANG/AFRC) recently awarded Terma North America, a subsidiary of Terma – a Denmark based aerospace, defense and security group – a $44.3M indefinite-delivery/indefinite-quantity contract for a 3D-Audio System (3DAS) for their F-16 aircraft. Work will be performed at Terma's facilities in Denmark, and is expected to be complete by January 2024.
"On behalf of the ANG and AFRC, we look forward to add this capability to our F-16 fleet. It will enhance the fighter's self-protection suite which is based on the Terma ALQ-213 Electronic Warfare Management System. With the added dynamic threat cues and noise reduction, the situational awareness and mission effectiveness will greatly increase for our pilots", said Lt Col Jason Halvorsen, ANG and Mr. Randy Howell, AFRC.
The contract award was the third within a short period of time and marks a true global breakthrough for Terma's advanced audio-based communication and situational awareness solution.
In December 2017 the Belgian Defence and the Royal Netherlands Air Force signed similar contracts with Terma for Aircraft Audio Management System which also includes the market leading 3D-Audio and noise reduction capabilities.
The 3D-Audio and Active Noise Reduction system was initially fielded in 2009 on Royal Danish Air Force F-16s and has been combat proven. The system provides enhancement of the pilot's situational awareness, survivability, and reduction of workload by presenting audio warnings/cues and radio messages in a full 360-degree spherical representation. This capability enables the pilot to get the dynamically updated warning tone/cue in the true direction of the threat and spatially separating radio communication for increased speech intelligibility. The system also provides Active Noise Reduction (ANR) and Electrical Noise Reduction (ENR) for reduced pilot stress and fatigue.
"We foresee an interesting future development for our 3D-Audio System as we are receiving positive indications for future programs from various potential customers. We look forward to establish a robust application area with a global product and services installed base," says Michael Houmann Tandrup, Director Business Development. Terma Aeronautics.