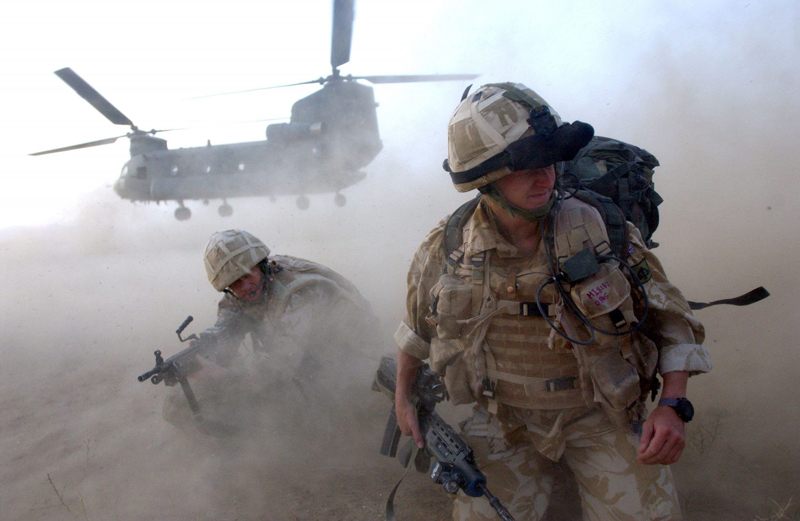 Armada International gets the inside line on the military rotorcraft industry from an industry professional who has spend decades selling and promoting military rotorcraft.
In looking to get an insider's view point on the military rotorcraft industry today, delving into where it has come from and where it is headed, I quickly decided upon a guy that I have known for many years, known to many simply as 'Torgy'.
I have known Robert (Bob) Torgerson ever since I started writing about military helicopters nearly 20 years ago. We were introduced by a mutual good friend and journalist, David Harvey, who told me I ought to get to know Bob as he knew a great many people and either had been, was currently, or would be involved in every major military rotorcraft programme that Boeing had brought to the mass market. This turned out to be true.
Bob retired at the end of 2017 after a career of 38 years with Boeing Vertical Lift in a variety of roles, including leading international sales of Boeing's CH-47 Chinook in Europe and Asia. He also served in communications and public affairs positions for Boeing, with his skills founded in newspaper journalism. He is currently involved as a trustee with the Philadelphia Foreign Policy Research Institute. All comments reflect his personal view points and are not representative of any outside organisation:
Bob, let's begin with your view on how the military rotorcraft industry has changed over the decades that you have been involved in it? 
The biggest changes are in technology, particularly the advent of digitisation, as well as the use of composites and other advanced materials to lower weight and improve survivability. The processes used by manufacturers to improve quality and reduce or level out costs is also significant.
Because of digitisation, rotorcraft are now a key element of the informational node. This has heightened the importance of rotorcraft in the battlefield priority list as exemplified by their invaluable contribution to the Afghan and Iraq Wars. One result of this is the rise of rotorcraft officers up the chain of command exemplified by Air Chief Marshal Sir Andrew Pulford, the first rotorcraft pilot to rise to the rank of Chief of the Air Staff (July 2013-July 2016).
The emergence of Unmanned Aerial Vehicles (UAVs) has been rapid and is already affecting how rotorcraft are used and operated.
From a business standpoint, the entrance of large corporations into the rotorcraft business, e.g., Boeing, Lockheed, Leonardo, Airbus, etc., as opposed to smaller rotorcraft-focused firms such as Vertol, Sikorsky, Augusta and heritage Eurocopter companies, has changed business priorities. Corporations now leverage the capabilities and market interest rotorcraft bring to increase their overall defense businesses.
More recently, the establishment of support businesses by the traditional primes has resulted in a stronger link between production and support in campaigns. This has changed traditional ways of involving in-country suppliers. If a prime is selling overseas it is essential to build local partnership arrangements in order to succeed. Due to the cost of product development, defence will still lead new commercial developments. There would not be the Leonardo AW609 without a proven and in production Bell-Boeing V-22. However, give Leonardo credit as it is starting to fulfill the AW609s promise and it will be a boon to the commercial market. I also believe Airbus deserves significant credit for funding new and innovative commercial developments; a case-in-point being its X-6 series technology, which is part of a larger compound approach.
Can I ask you to select and expand on up to three landmark moments in rotorcraft development during your career? 
The development of the tiltrotor (specifically the V-22 Ospey and more recently the AW609) and bringing them into production has to be the highlight. This is epitomised by the first flight of the V-22 in March 1989. This showed how difficult change can be within an industry, both politically and from a business standpoint. You had to be a visionary to believe this would succeed in light of the developmental difficulties that took place early on. I think tiltrotor advocates have to be supremely confident going forward as follow-on military and commercial products, including UAVs, are now taking shape.
Second, the extension by way of programme design and modernisation of heritage fleets beginning in the early 1980s and carrying on into the present day, to long-term platforms, such as Chinooks, Black Hawks and Apaches. This has proven to be a cost and operationally-effective approach to maintaining and modernising rotorcraft fleets. This has certainly brought affordability into the forefront in any rotorcraft platform conversation.
Finally, I'd say emerging globalisation trends. Any large US-based OEM, can't expect confidently to be able to sell its products without adequate industry involvement from a potential customer nation and I think if you ask European manufacturers they'd tell you the same is true going the opposite direction. So I'd point to potential trans-national programme efforts, some of which did not succeed.
What are the most common misconceptions between international government buyers of military rotorcraft and the industry OEMs/systems integrators during the buying process?
To me this is straightforward. An OEM needs to go to great lengths to understand the most important customer requirement and who is the buying customer decision-maker. Is the major need operational (lift, speed, range, time on station, etc.,); affordability, (to be able to fit within a budget?); and/or, the industrial needs of the buyer nation. Generally speaking, decisions usually involve some combination of the three. The trick is to appropriately prioritise them so each bid meets what is needed by the customer.
What do government's need to appreciate more and manage better when it comes to through-life-maintenance of a particular fleet of military rotorcraft?
Rotorcraft need a constant influx of parts and sustainment support. A customer can't just buy the aircraft and not plan to maintain and update their fleet. I believe that is why the various approaches to long-term customer support that are starting to be featured by OEMs will continue to grow in popularity.
Do you foresee a day in the next 20 years when all military rotorcraft will be unmanned? What effect is the proliferation in design of unmanned rotorcraft having on the manned rotorcraft industry?
I suspect there will always be a place for some piloted aircraft in fleets worldwide, although UAVs will become more and more predominant globally, particularly in missions where the manned need may not be essential (straight forward cargo delivery) and in most likely in attack roles as warfare becomes more lethal for rotorcraft platforms.
Will the Future Vertical Lift (FVL) programme potentially be the last military specific rotorcraft to leave the drawing board?
Probably not. I would say that current designs will remain in effect for decades to come and that they will most likely benefit from the FVL development. Moreover, the UAV train has left the station and as those designs become more affordable, reliable and capable they will take over many roles currently performed by manned aircraft.
Both the Sikorsky-Boeing compound SB.1 Defiant and Bell tiltrotor V-280 Valor are arguably modern representations of ideas and designs that surfaced in the last century (thinking of Lockheed's compound AH-56 Cheyenne Piaseki helicopter and Bell's XV-15 titrotor, first flown in 1967 and 1977 respectively). How will rotorcraft design go forward from those we are seeing today?
There will be more emphasis on variations of compound designs in my view. It is the perennial quest for better speed and payload yet having the ability to retain the capacity for vertical take-off and landing.
The rotorcraft industry was developed by pioneers including Juan de la Cierva, Igor Sikorsky, Frank Piasecki, Kikolai Kamov, Charles Kaman, Arthur Young – with several companies founded in their name or as a result of their designs. Is there any 'pioneering spirit' left in the military rotorcraft industry, and if so, where does it reside?
There remains a lot of pioneering spirit in the rotorcraft industry, both within major OEMs and within smaller companies, including technology development firms. Regaring your previous point about the SB.1 and V-280 designs is that one of the aspects of the helicopter that is often overlooked is that a series of incremental improvements to existing designs can bring about a large increase in capability. Obviously this takes time and incremental improvements are not as sexy as a space shot, however, over time they can bring about significant improvements. Look at the nearly 60-year design that is Boeing's CH-47 Chinook: a nearly perfect design when you factor in the combination of affordability and capability. It went originally from 33,000lb gross weight to what will soon be a 56,000lbs aircraft with nearly triple the lift capability. Same general comment can be made for the Sikorsky CH-53 and the Aérospatiale (now Airbus) SA 330 Puma series.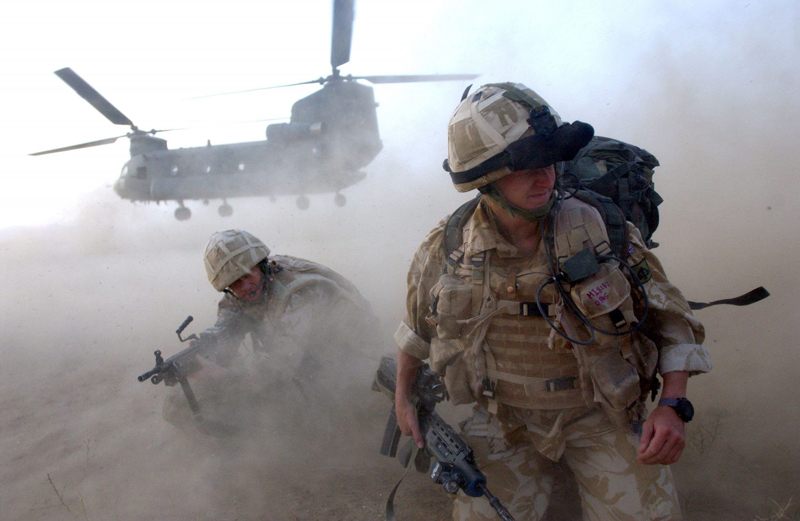 It needs to be understood that just because a silhouette remains the same, it doesn't mean there is not pioneering spirit within a modernised design of a familiar rotorcraft. That pioneering spirit also extends to the areas business and product support as corporations strive to maintain affordability and sustainability.
Note: Robert Torgerson is now an independent rotorcraft business consultant in the Philadelphia area.