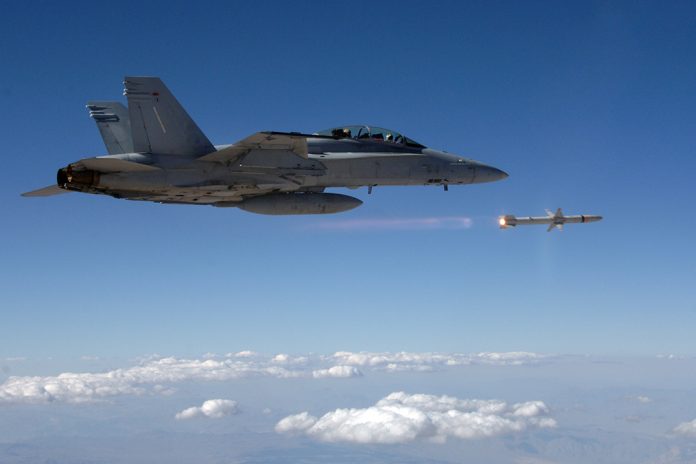 Orbital ATK, a global leader in aerospace and defense technologies, will exhibit during the 2018 ILA Berlin Air Show. The biennial show focuses on aerospace and defense technology solutions and will take place April 25 – 29, 2018 at the Berlin ExpoCenter Airport, Berlin, Germany. The Orbital ATK display is located in the U.S. Pavilion, Hall 3 Stand 208.
Orbital ATK and its German teammate, Diehl Defence, will highlight the AGM-88E Advanced Anti-Radiation Guided Missile (AARGM) during the air show. AARGM is a supersonic, air-launched tactical missile system with the advanced capability to perform destruction of enemy air defense missions and is an upgrade to the U.S. Navy AGM-88 HARM system.
AARGM is the most advanced anti-radar missile available today and is able to rapidly engage traditional and advanced land- and sea-based air defense threats, as well as non-radar, time-sensitive strike targets. AARGM provides legacy HARM's with tactically significant improvements including a new guidance unit featuring GPS as well as an upgraded anti-radiation homing (ARH) antenna and digital signal processor. AARGM is also equipped with a millimeter wave end game terminal seeker providing substantially improved guidance.
AARGM is a U.S. Navy and Italian Air Force international cooperative program, with the U.S. Navy as the executive agent. AARGM is in Full Rate Production, currently deployed and supporting operational requirements for the U.S. Navy and U.S. Marine Corps. The missile is integrated on the FA-18C/D Hornet, FA-18E/F Super Hornet, EA-18G Growler and Tornado ECR aircraft.