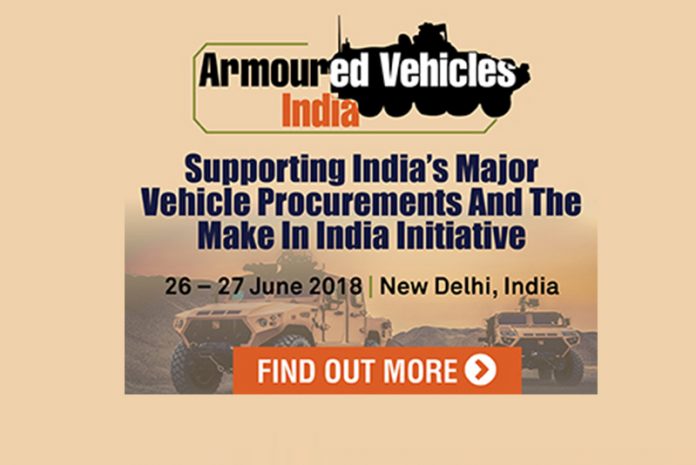 The Society of Indian Defence Manufacturers (SIDM) and Defence IQ welcomes you to join us in New Delhi, India later this year from 26-27th June 2018, along with key stakeholders from India's major vehicle procurements, in order to define the way forward for India's FICV, FRCV, LAM-V & LSV programmes. View the 2018 event guide here.
The conference is launched in conjunction with major recent policy reform in India, intended to promote indigenous defence manufacturing. As part of the policy change, the much-anticipated 'Strategic Partnership Model' (SPM), was created in order to encourage enterprise between local and global industry.
The SPM offers a fresh and clearly defined opportunity for international OEMs and sub-suppliers to win business in India through transfer of technology, join-ventures, co-production and life-cycle support for years to come – SIDM was created to support a traditionally complex procurement process in India and help de-risk and de-complicate the bidding process for foreign industry.
Armoured Vehicles India offers an exclusive opportunity to be one of the first to support the Government of India as they strive to create a long-term indigenous defence manufacturing capability.
Your Distinguished Chairmen & Participants Include:
Lieutenant General Subrata Saha, PVSM, UYSM, YSM, VSM** (Retd),  Secretary & Director General,  Society of Indian Defence Manufacturers
Lieutenant General Dalip Bhardwaj PVSM,VSM (Retd),  Former Director General Mechanised Forces, Indian Army
Dr. P Sivakumar, Director, Combat Vehicles Research & Development Establishment, DRDO (India)
Shefali Chaturvedi, Executive Director, Society of Indian Defence Manufacturers (SIDM)
View the Armoured Vehicles India conference brochure here for more information on the agenda, who will be attending and more event information.
To secure a place, register online here by Friday 6th April to save $450 USD.