In late April there were a flurry of press reports suggesting that Lockheed Martin was planning to offer Japan a new fighter design based on the F-22 Raptor and F-35 Lightning II Joint Strike Fighter. Rather than offering a new 'hybrid' design, however, Armada International understands that Lockheed would offer an updated derivative of the F-22 (out of production since 2011, and previously not cleared for export), perhaps using some F-35 technology and systems in order to address obsolescence issues.
Following March 2018 reports that the Japanese Ministry of Defense Acquisition Technology & Logistics Agency (ATLA) may discontinue work on a domestic Fifth-Generation fighter programme, Japan issued a third request for information (RfI), seeking proposals for a new combat aircraft (provisionally designated F-3). Reuters reported that Japan had called for specific proposals for designs that were based on existing aircraft.
It is thought that the new RfI was intended to stimulate proposals based on the Lockheed Martin F-22 Raptor or the F-35 Lightning II, the Boeing F/A-18E/F Super Hornet, and the Eurofighter Typhoon. Such an approach is not new – Japan's Mitsubishi F-2 was closely based on the F-16 airframe design, but with a 25 percent larger wing and new, state-of-the-art local avionics and systems, including a J/APG-1 active electronically scanned array (AESA) radar.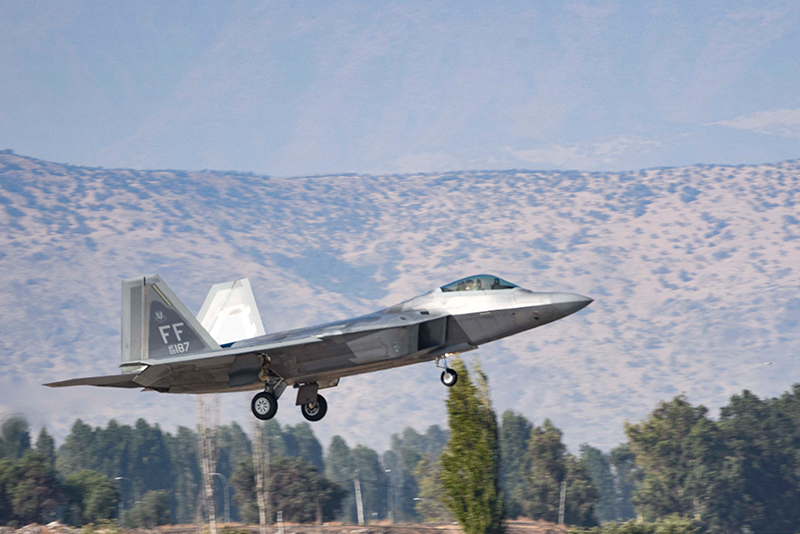 The new RfI could spell the end of the road for Japan's indigenous fighter programme, and for the ATD-X or X-2 Shinshin technology demonstrator, although the Japanese Ministry of Defence insists that it has "not yet come to any decision," and that it is "considering domestic development (of a new fighter design), joint development and the possibility of improving existing aircraft performance."
An F-22 based F-3 would augment Japan's newly acquired F-35 Joint Strike Fighters, offering superior air-to-air capabilities, and long range supercruise performance. It might even provide an anti-shipping capability that the F-35 is unlikely to match.
Any resumption of F-22 production could attract US domestic interest. Many believe that the USAF is perilously short of air-to-air optimised fighters, and a modernised F-22 would represent a better solution than upgrades to the F-15C. Some believe that such an aircraft could even obviate the need for a new aircraft to meet the USAF's succession of F-X, NGAD (Next-Generation Air Dominance) or PCA (Penetrating Counter Air) future fighter requirements.
by Jon Lake