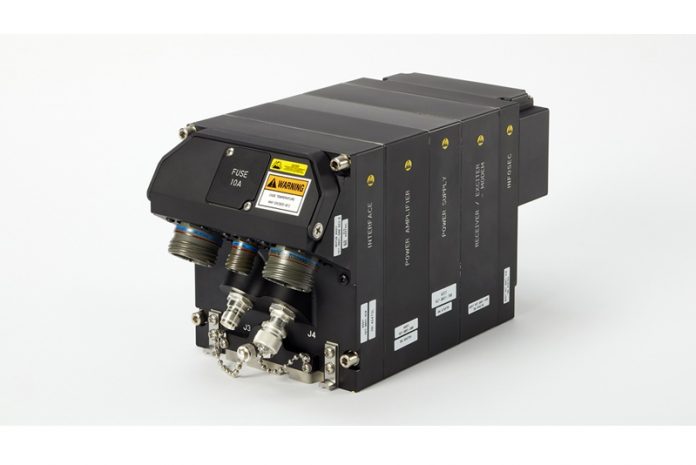 Rockwell Collins has been awarded the first long-term contract with the U.S. Department of Defense (DoD) to supply Mobile User Objective System (MUOS)-capable airborne radios and ancillaries for DoD platforms including fixed and rotary-wing aircraft, ships and ground installations.
A five-year agreement through the U.S. Navy's Naval Air Systems Command (NAVAIR), the indefinite-delivery/indefinite-quantity contract for sixth-generation ARC-210 RT-2036(C) radios begins with a base award of $82.6 million in 2018 with four option years to follow. The contract also includes fifth-generation ARC-210 radios and ancillaries, as well as associated data and services.
"This is the next big step in arming warfighters with next-generation communications capabilities including those available through MUOS, which brings greater overall capacity and signal quality for high reliability when it's needed most," said Troy Brunk, vice president and general manager, Communication, Navigation and Electronic Warfare Solutions for Rockwell Collins.
The ARC-210 RT-2036(C) can utilize the MUOS network to provide military forces with worldwide, crystal-clear voice, video and mission data over a secure high-speed Internet Protocol-based system. The radio is also part of Rockwell Collins' TruNet™ family of products that ensures secure connectivity between ground and airborne units.
As the sixth-generation solution, the ARC-210 RT-2036(C) features a software-defined radio architecture enabling multiple legacy and advanced waveforms, high-speed mobile ad hoc networking and beyond-line-of-sight connectivity capabilities. It will join the more than 45,000 highly-reliable ARC-210 radios currently fielded across the globe on more than 180 platforms.