Mifram Security Ltd. – a leader in the development and production of defensive solutions including anti-terror, threat protection and fortifications for military, law enforcement and civilian uses – expands its line of barriers for the prevention of vehicle-ramming attacks, launching the MVB-3X that stops heavy vehicles, at AUSA 2018.
The new barrier is modular, portable, easy to install, instantly deployed – and can potentially save many lives in future vehicle-ramming attacks.
The MVB-3X is part of the family of barriers developed by Mifram to stop heavy vehicles traveling at high speeds. It was designed to secure sensitive installations, security and civilian events, and military bases by preventing ramming-attacks by vehicles weighing up to 7.5 tons and traveling at speeds of up to 30 mph. The lightweight barrier can be carried by a single individual and easily assembled in a short time to create a hermetically protected area. Each unit weighs 53lbs, is 3.87ft in length, and 1.74ft in width.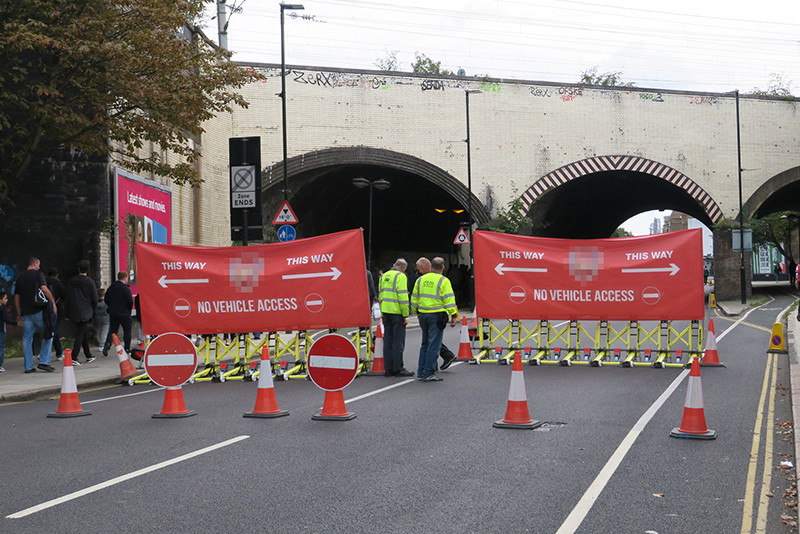 According to Mr. Amos Klein, the company's CEO, "In response to the growing demand for barriers that can be quickly and easily set up without the need for special infrastructure – in order to protect military and civilian facilities and multi-participant events – we have developed the MVB-3X barrier. This barrier provides an answer to the escalating global threat of ramming attacks by terrorists, and the need to protect security forces and civilians in crowded areas. Mifram recently won a supply contract for the protection of a facility in the western United States."