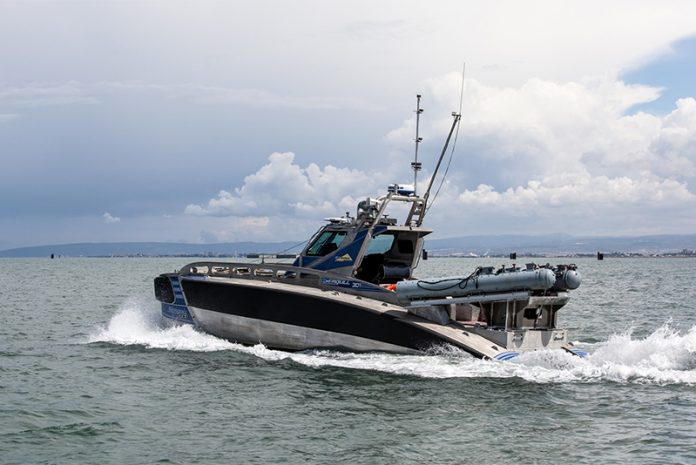 Adding to the SeagullTM Unmanned Surface Vessels' (USV) capability to mount and launch light weight torpedoes, Elbit Systems ISTAR division has teamed with Leonardo to develop and demonstrate Leonardo's lightweight and mini torpedoes launching capabilities from the USV.
The two companies announced the agreement at Exponaval (Valparaiso, Chile, 4-7 December).
The solution will be based on the same architecture used for airborne torpedo launching systems. Operational with the Israeli Navy, Elbit Systems' Seagull USV performed superbly in the Belgian Defence Ministry 2017 North Sea trials and has been participating regularly in international naval exercises conducting Mine Counter Measures and Anti-Submarine Warfare missions.
Leonardo holds a strategic market position in the design, production and integration of torpedoes with over 30 Countries having selected its systems.