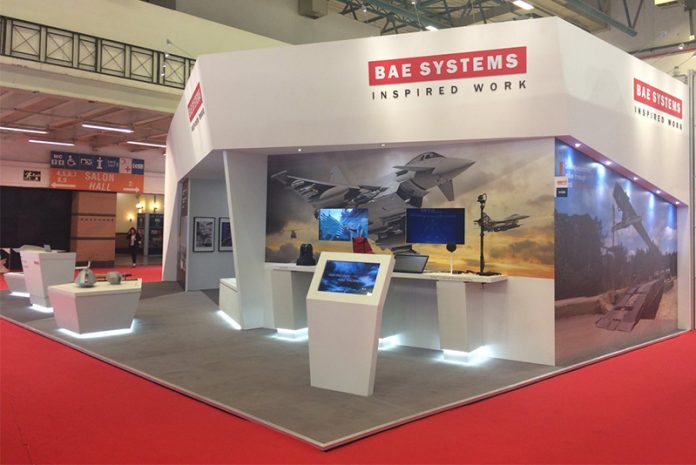 Industrial Collaboration, Technology Transfer and Industrial Cooperation are the UK's main themes with more than 15 UK companies exhibiting on the UK stand at IDEF 2019, and many more exhibiting independently or with their Turkish partners.
The UK delegation is led by Mark Goldsack, Director of the Department of International Trade's Defence and Security Organisation.
The UK is keen to seek out new business partners in Turkey in order to develop future industrial cooperation, joint ventures and partnerships with Turkish companies. The aim is to develop closer acquisitions links with the Turkish Government and their industrial partners. Areas of interest include defence, homeland security and disaster relief.
The DIT DSO Export Support Team, representatives from the British Army, will assist UK companies to showcase their capabilities. The UK's wider capabilities include naval systems and sub-systems and propulsion, homeland security equipment, CBRN, counter IED and force protection capabilities and missile systems.
Mark Goldsack Director DIT DSO said:
"I am delighted to visit Turkey to attend IDEF 2019. The United Kingdom values highly our strategic defence and security relationship with Turkey. We have worked together for many years in developing collaborative programmes, the latest example being TFX. We are delighted with the decision of both Governments and respective industries to continue to collaborate, encourage more industrial partnerships and press forward with identifying areas of further cooperation. The UK has a significant range of world-class products and technologies across the air, land, maritime and security sectors. IDEF 2019 presents an excellent opportunity for us to show the best that Britain has to offer and find common ground on which partnerships can be built."
UK companies attending IDEF 2019 include: BAE Systems, Thales, TMD Technologies; WFEL; David Brown Santasalo, Harris Instro Precision Ltd, Chemring, Cinch Collins Aerospace/ UTC CVC Components, Aeronautical & General Instruments Ltd, ALA – Advanced Logistics for Aerospace, Belcan, Caterpillar Defence, Avon Protection, Digital Barriers, Primetake, MTL Advanced, Oxley Developments, Mas Zengrange, Thermoteknix, Steatite, TP Group, Sherborne Sensors Ltd, Smith`s Interconnect, SMT Smart Manufacturing Tech.
All media are invited to visit the DIT DSO stand Hall 2 stand 260A