Andrew Drwiega – How do Israeli companies within the nation's defence sector retain their momentum in terms of developing battlefield ready equipment? Andrew Drwiega finds out in discussions with representatives from Elbit Systems, Rafael and UVision among others.
The state of Israel is in a state of perpetual conflict. Either it is engaged on one of its borders with militant groups such as Hamas or Hezbollah, or it is conducting internal counter-terrorist operations. With this in mind it is easy to see how the Israeli defence industry is different from the majority of its competitors in that it has a constant flow of military personnel either returning from, or going to, active military service. For the majority, this is due to conscription or those who volunteer for military reserve service. When it comes to the generation of ideas for new products, or to refine existing ones, there will be a core of critics within each company that can feed back 'lessons learned' from operational use that are current.
The Israeli defence sector has a reputation for developing specialised defence systems and equipment rather than 'big ticket' items such as fast jets, helicopters, heavy armour and naval craft. There are exceptions such as the Merkava main battle tank and a growing range of naval craft developed by Israel Shipyards.
Infantry weapons such as the 5.56mm Tavor have been developed by IMI Systems (formerly Israel Military Industries), a state owned company. In fact the state of Israel still plays a major role in the funding and development of a wide range of defence products across land, sea and air.
Armada International contacted a number of leading Israeli defence companies to gauge their view on the reasons behind the success of Israeli defence products, not only in their development but also in exporting them.
EXPERIENCED PERSONNEL
One of the first questions concerned the perceived advantage of having employees who regularly serve in the Israeli Defence Force (IDF), and how that exposure benefited each organisation.
Giora Katz, Rafael's EVP marketing and business development said that having close proximity to the IDF through people service in it was "instrumental in learning about and inventing the most suitable solutions that will address real, current and future needs" through mutual feedback." He explained that "this close intimacy allows us to perform systems upgrades sometimes literally overnight, occasionally after being used in the field by our employees during their reserve duty, who sometimes also happen to be involved in the system's development."
Shane Cohen, UVision's vice president, sales and marketing, observed that "a first-hand operational experience and on-going direct contact with end-users for real-time feedback is priceless to the process of keeping our systems fit for any change, new need or harsh demands arising constantly."
With employees currently working in the IDF reserve, Cohen said that this experience translated down to the company's engineering teams who "were familiar with the operational side" and who could then offer customers "the most advanced answers and adopt them to specific customised requests."
R&D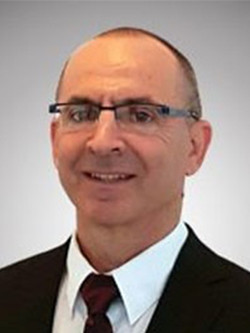 Israeli manufacturers make use of this close proximity to warfighter to feed in battlefield 'knowledge' when developing new products or adding to and updating the capabilities that already exist in their equipment portfolios.
Cohen said that UVision's customers could expect solutions that "best fit" the evolving battlespace challenges faced around the world. "UVision Air constantly invests in R&D, which results in new solutions as well as in upgraded existing ones."
One of these ongoing development paths can be seen through the company's new capabilities introduced into its lightweight, portable short-ranged lethal loitering system. "UVision upgraded its Hero-30, the smallest member of its varied HERO family of smart lethal loitering munition systems, presenting a next-generation solution last October in Washington at AUSA 2018. The new HERO-30 is capable of speeds of up to 100 knots and is ideal for anti-personnel and light-skinned-vehicle attack missions," said Cohen. He added that a lightweight HERO simulator was introduced at the same time "that enables pre-mission rehearsal and training for the fighting forces, providing a high-fidelity environment and mission simulation.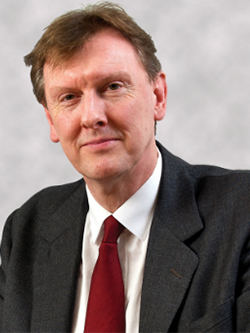 Martin Fausset, CEO Elbit Systems based in the UK, said that Elbit invests around nine percent of its annual revenue into R&D: "The company is committed not just to the development of new products, but to the lifespan of its existing products, which requires continuous drive in undertaking research, product development and in developing innovation to meet both future requirements and urgent operational needs."
Fausset was also keen to underline Elbit's investment in its deep-tech incubator subsidiary, Incubit, which he describes as "an effective conduit for open innovation." The organisation can call on Elbit Systems' team of technological experts who are involved in the pre-funding due diligence process. it draws in "promising [civilian] entrepreneurs at their early stages." This identifies and supports new technology ideas which benefit not only civil applications, but also possible military development as they mature.
"Rafael is Israel's national laboratory and holds over 20 centres of knowledge and excellence," stated Katz. Established in 1948, Katz asserts that "Rafael has developed some of the world's most advanced, ground-breaking systems and technologies in the defence domain" with an annual investment of eight percent of sales into R&D (which represented over $160 million in 2017).
The development areas are diverse and "span a variety of disciplines, from underwater, to above-water, land, air, space and cyber technology," said Katz. "Our workforce is comprised of over 5,000 engineers and scientists, 300 of which hold PhD's in different areas of science and technology." He said that the last couple of years have seen significant R&D investment "in the area of big data, artificial intelligence, machine learning and autonomous systems, based on the understanding that future systems and applications will necessitate the integration of such technologies and capabilities, some of which already play an integral part in many of our existing systems."
DIVERSIFICATION
As the global defence industry finds new uses for technology, and the range of equipment becoming available to war fighters is increasingly expanding, Armada asked if the companies had added to their traditional core military products or found it necessary to diversify their business away from what would be normal development.
"Diversifying and developing our technologies is second nature to us," said Fausset. "Elbit's Seagull unmanned surface vessel (USV) has seen a significant diversification from its role performing mine counter measures [MCM] to include electronic warfare, maritime security and anti-submarine warfare [ASW]," he said. One of the main focus areas for introducing unmanned platforms, whether at sea, on land or in the air has been to reduce the risk to people in carrying out dangerous tasks while cutting procurement, operating and through life costs.
Rafael too is addressing new military needs across all domains. One such product, launched last year is Fire Weaver. "We have developed a significant force multiplier – Fire Weaver – a networked battle management system designed to enable the secure exchange of real-time targeting data and the immediate management and execution of autonomous multiple target engagement for tactical level requirements and above," explained Katz. A company video states that Fire Weaver was tested in a "many to many" sensor to shooter environment involving live fires. Another developed capability from Rafael is ROCKS, a long range air-to-surface missile. According to Katz, it "uses Rafael's scene-matching technology that is used in our SPICE air-to-surface system, providing an unmatched capability of hitting targets from stand-off ranges, completely immune to GPS jamming and spoofing, with extremely high precision."
CORPORATE USPs 
Every company searched for unique selling point (USPs) that it believes differentiate it from its competitors. Further underlining Israel's strategic 'fortress' perception in the Middle East, many Israeli defence companies are stepping up their specialisation in specific sectors.
In the case of UVision, Cohen points to the company's "highly innovative lethal loitering munition systems based on unique aerodynamic platform configurations that meet the requirements of today's new battlefield doctrines for combat operations in complex, dynamic environments. These solutions are tailored with outstanding flight qualities, enhanced surveillance options, advanced airborne guidance and navigation systems, precision strike capabilities, and command and control stations fully integrated with communication links."
Cohen added that his company also cooperates with other international organisations "to provide a swift and flexible response to the needs" of customers outside Israel. He highlighted an agreement recently made with South Korean company Firstec to market the Hero-30 loitering munition. Earlier this year, the UVision USA subsidiary was opened with the same intent.
Elbit Systems is already a global brand as Fausset attests as CEO of the UK subsidiary. Employing 500 people, he says that the company's presence has led to a 'deep understanding of the UK's defence requirements.
He believes that corporate agility is one of Elbit's key differentiators. "By this I mean we often adapt, update and modify our technology and equipment in response to new and emerging customer requirements." It is important to understand that this "cannot be achieved with a 'one size fits all' approach, but by tailoring [it] to individual customers and being flexible in our ability to modify technology for the end-user requirement." Importantly, and something that plays to any Israeli defence company's strengths, is the fact that "value for money is only delivered with products that are operational or combat proven, up to date, well maintained, and subject to investment and development."
THIRD PARTY RELATIONSHIPS
Katz is clear about where he believes Rafael sits in the international defence market. "Beyond the fact that we provide our customers the most advanced, cutting-edge systems, tailor-made to their specific needs, we also offer after-sale support, service and maintenance, and one of our strengths lies in our ability to create partnerships, transfer production, knowledge and technology." Rafael, he added, is "regularly engaged in offset activities globally" citing over 100 joint ventures where the company embraces local production.
"Our policy is to create knowledge centres in customer countries that can sustain, maintain and preserve knowledge," he explained. "We encourage cost-based competition of supply chains…[and] look for local suppliers to bring added value to the system, to make it cheaper and to provide a technological edge." He refers to the Iron Dome air defence system where Rafael works with Raytheon Advance Defense Systems to produce the Tamir interceptor missiles in the US, and in Europe when a cooperation agreement was signed last year with Romanian company Romaero for the first export sales of the Iron Dome rocket interception system within Europe. "Rafael will allow the transfer of know-how and production of Rafael-developed systems in Romania in the framework of procurement programmes for the Romanian army," he confirmed.
In terms of the UK, Elbit Systems has an established supply chain and Fausset is confident about future growth: "The current pace at which Elbit Systems is expanding in the UK means we anticipate further development of our regional supply chains to support our growing footprint."
THROUGH LIFE SUPPORT
"Through life support is imperative in achieving and maintaining freedom of action and operational sovereignty. If equipment is being used by the UK, it is only logical to have a proper UK basis for support, adaptation and modification," stated Fausset. "Investments that the UK Ministry of Defence (MoD) makes in Elbit Systems will be delivered and supported from within the UK." .
From Rafael's perspective, it has a dedicated department in charge of after-sale support which provides training, maintenance and support to customers. "This department's activity is embedded into every interaction and transaction that we have with potential and existing customers. As part of our service, our crews are present on the ground after a sale, to provide different circles of support to the customer," concluded Katz.
SUMMARY
In an article published in June 2018 by the The Jerusalem Institute for Strategy and Security, Dr. Uzi Rubin, the founder and first director (1991-1999) of the Israel Missile Defense Organisation in the Israel Ministry of Defense and subsequently senior director for Proliferation and Technology in the National Security Council (1999-2001), concluded with an expectation that "Israel's defence industries will continue to avoid investments in acquirable major weapons systems and continue its 'boutique'-style specialisations, responding to the rapidly changing requirements of future wars."
Dr. Rubin added that there was an attraction towards developing "unmanned and remotely operated force multipliers" for all domains. He qualified that pointing out that "the rapidly-accelerating pace of battlefield robotisation will call for more autonomous fighting systems" in all domains.
He concluded that "Israel's defence industries, constituting in essence one sector of Israel's high tech industry, are well placed to satisfy such future needs."