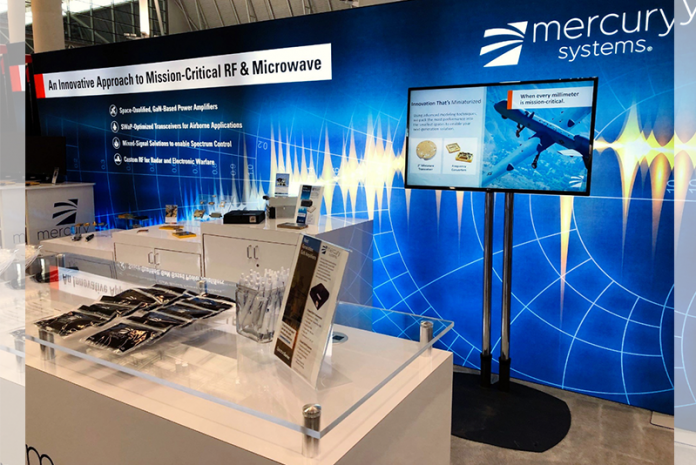 Mercury Systems, Inc. announced it received an additional $16 million in follow-on orders against its previously announced $152 million 5 year sole-source basic ordering agreement (BOA) to deliver advanced Digital RF Memory (DRFM) jammers to the U.S. Navy.
The orders were received in the fourth quarter of the Company's fiscal 2019 year and are expected to be delivered over the next several quarters.
Mercury DRFM jammers are size, weight and power (SWaP) optimized to meet the unique requirements of airborne pod-based solutions and incorporate decades of DRFM technology development, validated electronic attack techniques, and custom RF components.
"Our design and manufacturing teams remain committed to meeting the growing demands for mission critical components for the U.S. military's electronic warfare (EW) test and training program," said Brian Perry, President, Mercury Defense Systems.
"In addition to satisfying current requirements for DRFM technology, Mercury is focused on developing the innovative solutions essential for the next generation of advanced DRFM capabilities to address broader system requirements and a more complex EW concept of operations."
For more information on Mercury Systems, visit mrcy.com or contact Mercury at (866) 627-6951 or [email protected].
Mercury Systems – Innovation That Matters®
Mercury Systems is a leading commercial provider of secure sensor and mission processing subsystems. Optimized for customer and mission success, Mercury's solutions power a wide variety of critical defense and intelligence programs. Headquartered in Andover, Mass., Mercury is pioneering a next-generation defense electronics business model specifically designed to meet the industry's current and emerging technology needs. To learn more, visit www.mrcy.com and follow us on Twitter.