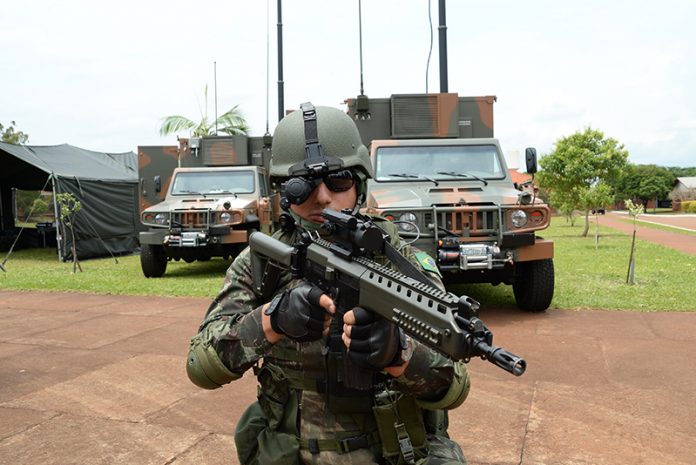 The Brazilian Army is expected to procure new electronic warfare platforms as part of a larger acquisition of Iveco LMV four-wheel drive vehicles.
Acquisition of Iveco LMVs
Reports have stated that an initial batch of 32 LMVs (Light Multirole Vehicles) were purchased in November 2019. The first examples are expected to be delivered by the third quarter of this year. The final examples in this initial tranche should be delivered by 2022. Variants of the LMV configured for Electronic Warfare (EW) are expected to be included in later batches, the delivery date for which has yet to be finalised.
EW is the preserve of the Brazilian Army's Communications and Electronic Warfare Command, known by its CCOMGEX acronym. It is known that the force currently uses Mercedes-Benz Unimog U100L/1300L four-wheel drive vehicles to support EW, notably Communications Intelligence (COMINT) gathering and Communications Jamming (COMJAM).
One of photographs accompanying this article shows two such vehicles; one of which on the righthand side of the picture appears to be configured with a collapsible antenna potentially used for electronic support, with the vehicle on the left possibly configured with a jammer. Given their lack of protection it is reasonable to assume that these vehicles are used in a static configuration to provide jamming at the tactical and operational levels.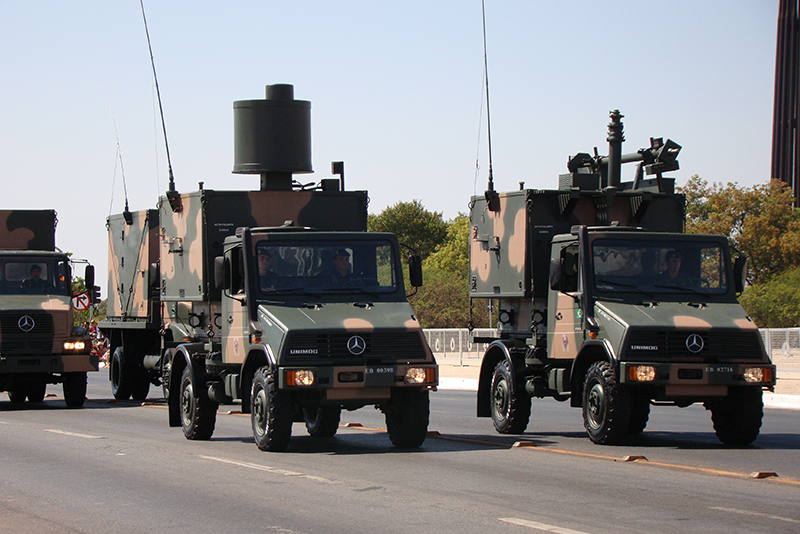 MAGE Vehicles
The Unimog-based platforms are supplemented by the army's MAGE vehicles based on smaller four-wheel drive vehicles which open sources state are equipped with electronic support measures for COMINT collection.
The MAGE vehicles can detect signals across a waveband of 100 kilohertz to 1.3GHz and can localise signals transmitting on wavebands of three megahertz to 1.3GHz.
The COMINT systems used by the MAGE vehicles was supplied by Saab's Medav division, although they do not appear capable of performing COMJAM.
The MAGE platforms collect COMINT in support of Brazil's SISFRON (Sistema Integrado de Monitoramento de Fronteiras/Integrated Border Monitoring System).
Given that the MAGE system and the Unimog-based vehicles are most likely tasked with the static collection of COMINT at the operational and tactical levels, it would not be surprising if the LMV EW platforms will provide mobile COMINT collection, and possibly COMJAM in support of the manoeuvre force. As the LMV is highly mobile and can be protected with modular armour, this would be an ideal application for this vehicle.