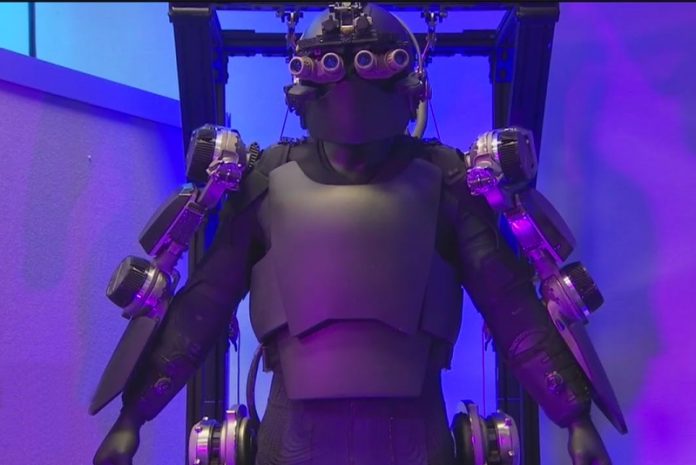 Personal protective equipment (PPE) remains another critical requirement for enhancing the survivability of the individual SOF operator.
Personal Protective Equipment (PPE)
Arguably the most important PPE selection in 2019, which appears likely to have significant ramifications for SOF partner forces around the world, was USSOCOM's selection of Gentex Corporation to satisfy its next-generation Family of Tactical Headborne Systems (FTHS).
The FTHS competition, which included competition from 3M and Revision Military, aimed to provide SOF operators with a modular and flexible helmet which could be easily and quickly re-roled to support training and operations across the multi-domain environment, including combat diving and military free-fall.
Gentex's MICHs
In May and July 2019, Gentex was awarded a pair of five-year contracts to provide USSOCOM component commands with next-generation Modular Integrated Communications Helmets (MICHs) as more than 40,000 legacy Ops Core FAST SF combat helmets, also manufactured by Gentex, are phased out of service.
May's $95 million contract will see USSOCOM operators equipped with Ground and Airborne MICHs, while July's additional contract specifically equipping NSW personnel with a Maritime/Coxswain variant suitable to support special operations in the littoral and riverine environments.
Comprising a carbon composite design, Gentex's winning FTHS 'super high cut' MICH design features a 'bump' helmet shell with add-on and 'low profile' ballistic applique shell which can be quickly clipped onto the baseline helmet.
Gentex described to Armada International how the FTHS MICH also featured the company's own STEP-IN Visor which is compatible for night vision goggles as well as a carbon composite mandible attachment and the company's own AMP communication headset.
According to Gentex's principal industrial designer, Jay O'Connell, the new helmet features "improved comfort, increased stability, reduced personal signature, greater system integration and a significant weight reduction over currently fielded Ops-Core FAST helmets".
Body Armour
Elsewhere, USSOCOM is also testing lighter weight body armour solutions which were initially developed in support of the Tactical Assault Light Operator Suit (TALOS) programme, a concept which was officially concluded earlier in 2019.
Designated 'Lightweight Polyethylene (PE) Armour for Extremity Protection', the new armour solution extends protection against small arms fire from 19 percent of body mass as currently provided by legacy ballistic plates covering the chest and back, to around 44 percent protection of body mass.
Additional areas of coverage include shoulders, arms and groin. According to USSOCOM sources, PE technology also provides up to 25 percent in weight savings over legacy solutions. PE solutions are currently in combat evaluation by undisclosed SOF units, sources disclosed.
by Andrew White