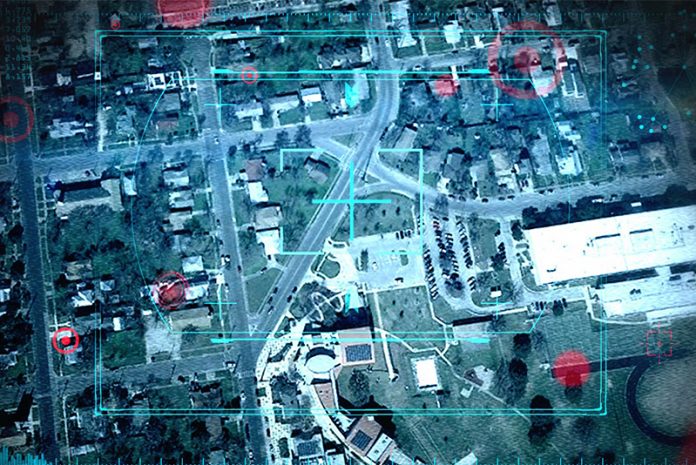 Preferring to 'train as they fight', special operations forces (SOF) are infamous for replicating real-world environments to prepare for the execution of the full spectrum of mission sets. 
Special operations forces (SOF) routinely use live ammunition to support hostage rescue operations (HRO) and direct action (DA) training in shooting houses as well as urban warfare centres. Military assistance (MA) and special reconnaissance (SR) missions are also often conducted in real-world environments of town and city centres as well as rural areas to provide as realistic a training environment as possible.
S&T Technology
Nevertheless, SOF still demand a variety of simulation and training (S&T) technology and real estate to support more specialist roles including aviation; combat medicine; cultural and linguistics training as they seek to further optimise operational effectiveness across an increasingly complex battlespace.
In the air environment, training continues to revolve around a mix of real-world and simulated training mechanisms.  Examples include the establishment of the Multinational Special Aviation Programme (MSAP) – a joint venture being developed by SOF components from Bulgaria, Croatia, Hungary and Slovenia- which aims to train SOF rotary wing crews in special operations.
Announced on 4 October by NATO, MSAP will be located at a centralised facility in Zadar, Croatia. Still in development, NATO sources associated with the projected were unable to confirm to Armada International precisely what type of S&T equipment will be used to support training in addition to physical air frames.
The MSAP Centre, which will be open for business by the start of 2020, will provide SOF pilots and air crews with the opportunity to train across a variety of rotary wing air frames including Russian Mi-17, Mi-8 and Sikorsky UH-60 troop transport platforms as well as Airbus H215 Super Puma and H215M Cougar helicopters.
According to a NATO statement, the MSAP Centre will aim to support 'NATO adaptability and readiness in a gradual, step-by-step manner, expanding the training opportunities offered over time….[which would] create an important and unique new asset within NATO.'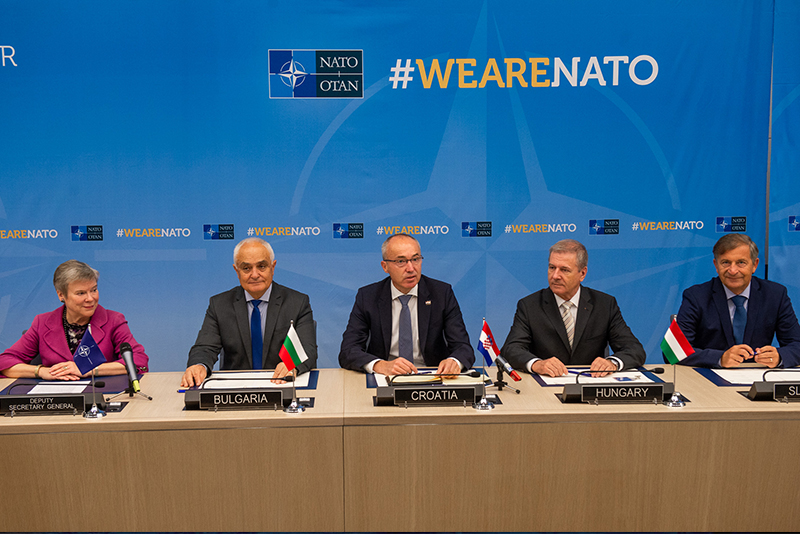 USSOCOM
Similar efforts continue to be undertaken to support high demand in the SOF community for real-world training solutions for the US Special Operations Command (USSOCOM).
On 25 January 2019, the US Army Special Operations Command's 160th Special Operations Aviation Regiment (SOAR) published a solicitation calling for a Multi-Use Helicopter Training (MUHT) facility to enable S&T for a variety of rotary wing air frames.
According to the solicitation, the MUHT facility will be located at the SOAR's headquarters at Fort Campbell, Kentucky, where a 1,858 square metre (20,000 square foot) facility is required. SOAR's infrastructure requirements call for a mock-up of a surface vessel's deck space including control tower; as well as trainer solutions and elevated platforms to support Fast Rope Insertion/Extraction System (FRIES) training.
The MUHT centre, which has been funded up to $10 million, will support SOAR S&T requirements for Boeing's MH/AH-6M Little Bird attack helicopter (used by US SOF for airborne sniper serials, close air support and rapid insertion onto buildings and surface vessels); as well as Boeing's MH-47G Chinook and Sikorsky's MH-60M Black Hawk troop transport helicopters used to insert, extract and resupply small unit teams.
However, as stipulated in the US SOF Acquisition, Technology and Logistics (AT&L) Center's Capability Areas of Interest for 2019 and onwards, SOF aviation training will also remain highly dependent upon S&T systems to train pilots and air crew of rotary wing, fixed wing and autonomous air vehicles.
Speaking to Armada, SOF AT&L officials described how USSOCOM requires a "compliant and scalable, virtual reality aircraft simulation capability [which] should be scalable to execute missions from low fidelity route rehearsals to high fidelity collective training exercises with multiple devices on a common terrain database."
ACTS programme
Such demand for S&T support of SOF aviation crews was demonstrated by the US Air Force Special Operations Command (AFSOC) in March 2018 with the selection of Lockheed Martin as industry partner for the Air Commando Training and Support (ACTS) programme.
According to the contract, announced on 15 March, Lockheed Martin will support schoolhouse training for SOF aviation crews across the full inventory of AFSOC special operations air frames including fixed wing platforms.
In a contract worth more than $200m, the ACTS will usurp the legacy Aircrew Training and Rehearsal Support programme ATARS II, providing crews with S&T across a networked mission training system capable of recreating specific mission scenarios. The solution will also be tasked with logistical support of AFSOC air frames.
Fixed wing aircraft falling under the ACTS include Lockheed Martin's C-130J Hercules tactical transport aircraft; and Bell/Boeing's CV-22 Osprey tiltrotor, both of which have training equipment already supported by CAE and FlightSafety International.
ACTS will also be networked to Kirtland/Davis-Monthan Joint Base Andrews/Moody (KDAM) which has supported ATARS since a contract award to Alpha Omega Change Engineering (AOCE) in 2016 with services including aircrew qualification; refresher training; logistics support; and concurrency between supported air frames.
According to Lockheed Martin's vice president for Training and Simulation Solutions, Tom Gordon, the ACTS programme will provide AFSOC with "realistic, concurrent, resilient and cost-effective" systems to support rapidly evolving operational requirements from across the modern battlespace.
Virtual Reality Part Task Trainer
Additional solutions to support SOF air crews, which continue to be pursued by the US Combating Terrorism Technical Support Office (CTTSO), include the Virtual Reality Part Task Trainer (VRPTT).
As a CTTSO spokesperson described to Armada, special operations aircraft remain in high demand across multiple theatres, which can subsequently limit the availability of training aircraft at home air bases.
"Many training readiness capabilities and methodologies currently in use were developed over 40 years ago. As a result, they are limited in terms of fidelity, immersion and portability, cannot be easily modified based on changes to real world systems, and are often not affordable," the spokesperson warned.
The VRPTT has been designed by Vertex Solutions to overcome many of these 'limitations'. Comprising an untethered, wearable and lightweight heads up display, the VRPTT is networked to a central processing unit which can immerse students into a three-dimension and high definition virtual reality cockpit.
Instruction is provided by an 'automated, intelligent virtual tutor' although students are able to  manipulate virtual images of mission systems and components (including exploded views of components) in the cockpit through 'bare-handed interactive functions that provide real time feedback'.
"The automated and interactive intelligent tutoring programme adjusts in complexity based on graduated skill development and includes task performance evaluation and remediation," said the CTTSO spokesperson.
A total of four VRPTT systems were recently fielded with AFSOC. Vertex Solutions is currently working on a next-generation product to support the virtual training of additional crew positions.
Syn-ISR
In the ground environment, S&T continues to support SOF across a variety of mission capabilities including SR; linguistics and regional culture training; combat medicine; as well as small arms and situation awareness training.
S&T requirements include Synthetic Intelligence, Surveillance and Reconnaissance (Syn-ISR) tools capable of integrating together multiple sources of live and dynamic actions on the ground with high-definition ISR simulation.
As a SOF source suggested to Armada, legacy virtual reality ISR simulation systems, featuring expensive full motion video feeds make training "unfeasible, thereby preventing forces from training as they fight".
"The best of breed technologies pre-script avatar actions and assume role players will do exactly what actions have been anticipated. Therefore, a more realistic and dynamic training capability is needed," the source said.
In response, Cubic is designing a Syn-ISR programme to integrate live role-player activities into a simulated full motion video feed which is 'nearly indistinguishable from real world' activities.
According to Cubic, Syn-ISR is 'responsive to immediate tasking and quickly adjusts to changing environmental conditions (e.g. weather, sea state, traffic), providing geographic combatant commanders and their special operations forces with a highly realistic tool that ensures their forces are prepared for every aspect of combat operations.'
Virtual Training
Describing desired levels in S&T support of irregular warfare, the SOF AT&L Centre's capability areas of interest for 2019 include demand for tailored virtual training for language and regional expertise to provide operators with the 'ability to more rapidly and effectively learn the language and cultural skills needed to effectively operate in foreign operational environments'.
As USASOC sources highlighted to Armada, such a capability could support US Army Special Forces Groups and Operational Detachment Alpha (ODA) Teams which can be tasked with Military Assistance (MA) operations in and amongst indigenous populations around the world.
"This type of S&T technology would train personnel and develop leaders to more effectively operate in support of host nation personnel," sources confirmed.
Of similar interest to USASOC is the City Life virtual reality environment programme which uses simulation-based training to immerse operators into dense urban environments to support SR and force protection serials.
Capable of providing operators with indoor and outdoor infrastructures of generic cityscapes, CTTSO's City Life software is capable of accommodating up to 10,000 unique and non-player characters in a single scenario which also features unpredictable human behaviours to test students.
Student-controlled avatars are able to observe and engage with non-player characters. An undisclosed number of programmes have been delivered to the US Department of Defense (DoD).
In the area of combat medicine, the SOF AT&L Centre also called for research and development into S&T solutions associated with the enhancement of pre-hospital combat casualty training with an emphasis on the SOF pre-hospital providers.
Specifically, the Centre is interested in identifying technology-based approaches; advanced generation trauma task trainers; and robotic training systems to include validation and evaluation of system and training metrics and outcomes compared to currently used models.
"The effort includes research into best practices and new technologies for improved critical lifesaving skills and a cognitive behavioural approach to maximise training effectiveness," a SOF AT&L Centre official described. "Priority will be given to submissions that result in a working prototype that can be field tested in cooperation with SOF training sites."
Finally, the SOF AT&L Centre has identified virtual training requirements to support SOF operators training across a variety of soldier systems, particularly relating to SR and DA operations. Specifically, this includes next-generation S&T technologies capable of supporting small unit teams in mission training, preparation and rehearsals.
Seeking an "immersive three-dimensional environment", the centre is interested in the design, development and acquisition of a virtual training system capable of adapting to the individual operator's particular skill level in order to "hone and maintain critical skill sets such as weapons training using current weapon systems".
Ergonomic Solutions
Critical to the optimisation of SOF training is an understanding of physical and cognitive burdens placed upon operators during high-stress scenarios.
As a result, Titus Human Performance Solutions is supporting the CTTSO's SPEAR Cognitive Performance programme which has been initiated to better understand the 'complex array of physical and cognitive factors' associated with the engagement of significant challenges.
"Historically, due to technological limitations, the collection, analysis, and representation of cognitive performance data has been irregular and accomplished through disparate systems of varying levels of automation, rather than an ongoing, unified, and automated process," a Titus official stated.
"The SPEAR Cognitive Performance effort will enhance the current SPEAR platform to incorporate metrics from cognitive performance correlates, such as stress, motivation, and fatigue, into the existing USSOCOM-sponsored SPEAR applications.
"The enhanced application will provide a common language for instructors, psychologists, and human performance coaches to more wholly evaluate personnel readiness, more accurately target precision training and intervention methods, and ultimately, improve mission success rates," it was added.
Conclusion
S&T for SOF looks set to remain focused on a hybrid mix of real-world and simulated solutions as air crews and small unit teams alike seek to optimise their operational effectiveness and maintenance of tactical overmatch over near peer adversaries.
by Andrew White