The Swedish Defence Materiel Administration(FMV) ensures the country's armed forces have the equipment they need to execute their mission. 
FMV: The Swedish Defence Materiel Administration.
We are a Swedish governmental agency acting under the Ministry of Defence. We make sure the Swedish Armed Forces have the equipment and logistic services they need to execute their mission. That is our contribution to a stronger defense.
FMV's area of operation Test and Evaluation (T&E) has the main responsibility for the verification and the validation of all equipment, systems, platforms and materiel procured to the Swedish Armed Forces. FMV T&E operates a number of governmental test and training ranges for all domains, open for government agencies, defence forces and -industry from other nations.
Our skilled staff guides your project through the complete T&E-process or advises your unit on how to stage demanding tactical training scenarios with surprise factor. The combination of our unique facilities and long experience of supporting clients in complex projects is a guarantee for a successful T&E campaign or a challenging training deployment for your crew.
Besides offering T&E and training opportunities, FMV T&E also offers quality assurance services.
Download our latest 6-page article! Thomas Newdick investigates how FMV's Flight Test Centre handles trials of airborne systems.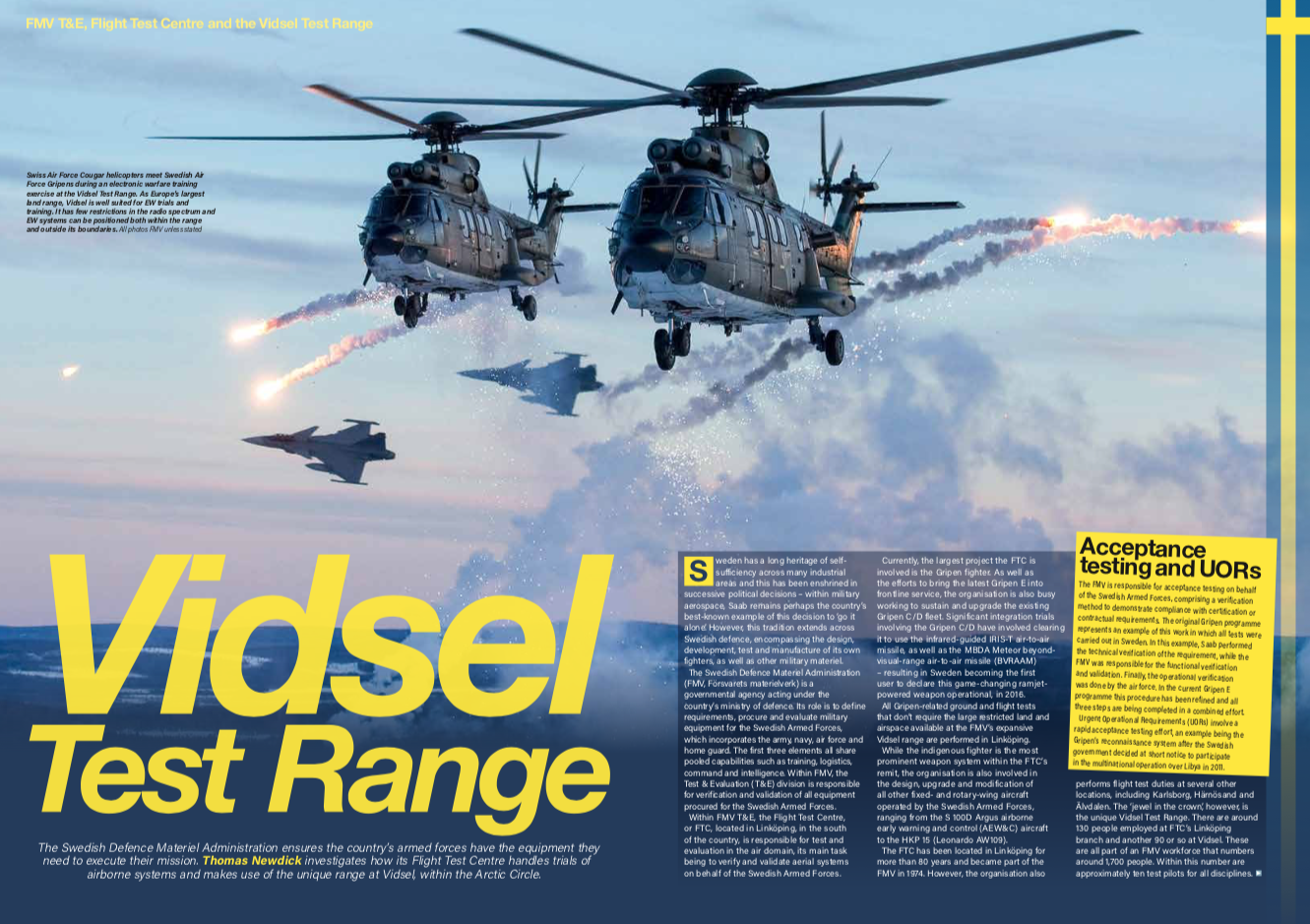 Please complete the following for access to the free download.*
*Please be reassured that your request and contact details will be handled according to your instructions and the data protection act.