Jeff Lewis has been appointed Raytheon UK's new Chief Executive and Managing Director, effective today.
Lewis joined Raytheon UK from Babcock Marine in May 2019 as Chief Operating Officer.  He has significant experience in the global defence sector having previously worked at The Weir Group PLC and Balfour Beatty PLC.
He takes over from Richard Daniel, who is moving to a new advisory role following six years at the helm.  During that period, Raytheon UK has grown its defence and aerospace portfolio, established a new Cyber & Digital business and Space programme.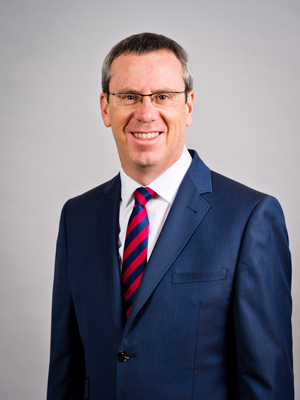 "Despite the challenging environment, this is an exciting time to be taking the reins at Raytheon UK," said Jeff Lewis, chief executive and managing director at Raytheon UK "Richard passes on the baton with the foundations for further growth well established.  We will continue as a vital partner to the UK Government, investing in our sites across the country and partnering to develop the capabilities we will need for the future. In the immediacy, my priority is to continue ensuring the health, safety, and wellbeing of all our employees while delivering for our customers."
Lewis has most recently spearheaded the company's rapid response to the ventilator shortage in the UK, joining industrial partners to meet the challenge of producing ventilators to support the NHS and the public in this time of crisis.  Within six weeks, under Jeff's leadership, the team established production lines at Glenrothes , Raytheon UK's largest manufacturing facility in the UK and set up a new facility in Livingston Fife to help manufacture ventilators.
"Since joining Raytheon UK, Jeff has quickly grasped the potential in our business, our teams, and our operations across the UK," said Richard Daniel "I know Raytheon will continue to grow with Jeff at the helm. It has been a privilege to lead the UK business and work with such a talented team over the years".