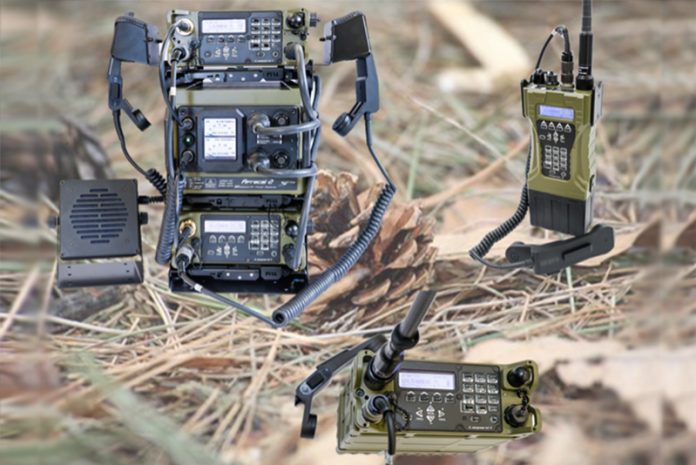 Modern militaries need to communicate securely and effortlessly, between old and new equipment and across different arms of service. Traditionally, defence forces have used multiple radios to achieve secure communications, but it is possible to use a single radio for communications under most conditions.
A major challenge facing defence forces is that legacy equipment acquired over the years creates interoperability constraints. Another limitation is that a particular brand installed in a vehicle cannot be extracted and utilized as a manpack on the move when a vehicle is compromised, leaving men without communications, similarly, a naval vessel might sink with its rack-mounted communications equipment.
Other common issues militaries face are that moving from the VHF range to the HF range requires a different radio, and communicating between different arms of service (army, navy, and air force) is challenging as each prefers certain frequencies. Missions change, conditions change, and commanders need communications flexibility to redeploy units. For instance, the need to communicate to aircraft from the ground for supplies, evacuation, or air support may arise during a mission and without ground-to-air capability, missions can be compromised and personnel and equipment lost.
Planning missions that include different arms of service pose serious challenges as each will often use different equipment made by different manufacturers. The security level and reliability of communications of such combined operations are by default determined by the weakest link. One force may have the highest level of communications security (COMSEC) and transmission security (TRANSEC), but the moment they need to communicate with another force with little or no communications security, an entire mission can be compromised.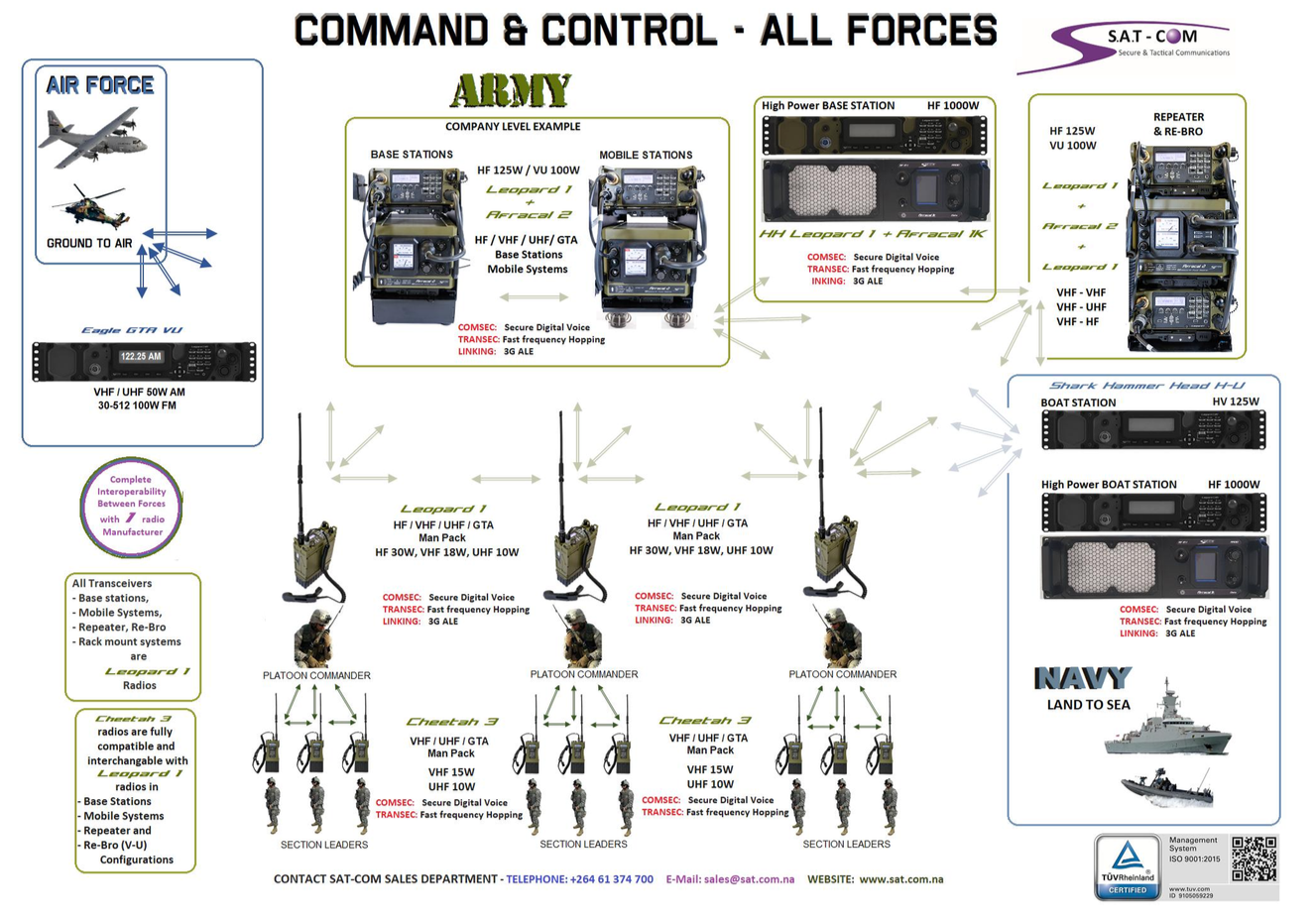 Traditionally these challenges were created through the necessity to procure communications equipment with limited operational capabilities. Single-band, single-role radios with different ranges and levels of security create endless restrictions, and the general solution required enormous doubling up of equipment to cover unavoidable shortcomings.
This inevitably results in the need for the army soldier to carry on patrol an HF and a VHF radio, and frequently also an airband radio. It is a well-known fact that weight, volume, and complexity in operations are undesirable for soldiers operating in dangerous conditions.
Mobile units may have it all covered until the vehicle is compromised and the crew needs to evacuate and fixed-mobile radios are then of no use. If they do not carry any HF, VHF and airband man portable devices in their vehicle, the safety of crew and equipment can be quickly compromised along with the mission.
The solution to these problems is to use flexible multi-band, multi-role radios throughout all arms of service so that everybody can communicate to everybody else under most conditions utilising one radio.
There are many advantages to this:
Using the same (software defined) radio transceiver for manpack, base, mobile, repeater and re-broadcast stations minimises the amount of equipment operators need to master and manage. This also reduces the amount of spares and training required, and simplifies stock management and maintenance.
Commanders will value such capabilities knowing that no matter which way they need to redeploy, their units will be able to communicate on land, sea, and air across short, medium and long distances. This will help ensure missions are successful.
The Sat-Com product range provides a vast reduction in capital expenditure with a major improvement in operational capabilities. The company's flagship radios are the manpack Leopard and lightweight and portable Cheetah. The Leopard radio offers frequency-hopping communications in the HF, VHF, and UHF bands, and can transmit data as well as digital voice, which prevents eavesdropping, and also offers blue force tracking capabilities. The Cheetah wideband VHF/UHF radio has a data modem/texting and blue force tracking capabilities.
With these two radios, Sat-Com covers the entire range of military requirements, including ground, air and naval communications. Other key products in the Sat-Com range are the Afracal range of amplifiers that cover HF, VHF/UHF and dual (HF, VHF and UHF) frequencies.
For more detailed information visit our Website.