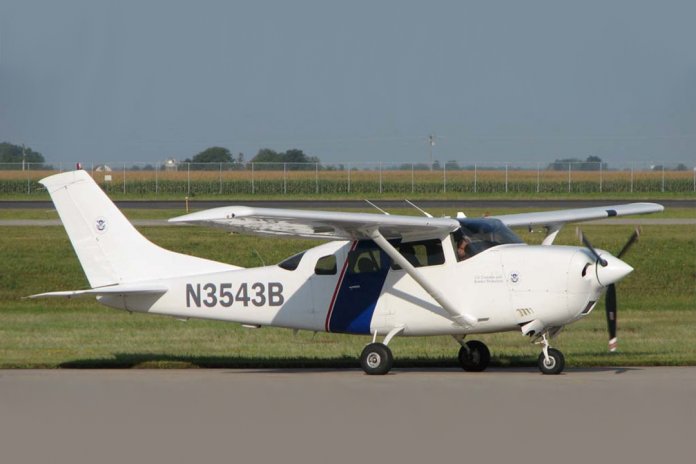 The US Department of Homeland Security has reportedly flown SIGINT gathering aircraft above civil rights protests in the United States.
On 24th September open sources stated that two Department of Homeland Security (DHS) aircraft had flown surveillance orbits above protests in Louisville, Kentucky.
The protests occurred on 23rd September after a state grand jury failed to indict three officers accused of killing Breonna Taylor on 13th March when they forcibly entered her apartment.
Two DHS aircraft, a Cessna C-206 piston-engine light aircraft and Airbus Helicopters AS-350 A-Star light utility helicopter, flew surveillance flights above the protests. The AS-350 reportedly gathered Imagery Intelligence (IMINT) of the protests while the C-206 was thought to be gathering Communications Intelligence (COMINT).
The AS-350 may have been used to gather IMINT of the protests, particularly on persons-of-interests for the DHS, and other US security and intelligence agencies. Meanwhile, the C-206 may have gathered cell phone data, with the IMINT on these individuals matched with their cell phone transmissions principally their phones' International Mobile Subscriber Identity (IMSI) details.
IMSI Code
The IMSI is a unique numerical code representing the country where the phone is registered, the network it uses and the phone's Mobile Subscriber Identification Number (MSIN). The MSIN is the number assigned to that phone which the handset uses to identify itself to a cell phone network.
Every time a cell phone joins a network it transmits the IMSI as a digital 'handshake'. The network responds by providing that phone with a randomly assigned Temporary Mobile Subscriber Identity (TMSI) code. The TMSI can be changed for that phone at any given moment. This is to hamper attempts by eavesdroppers to identify and track the phone using the IMSI. Despite this, the IMSI must always be used, albeit briefly, to perform the digital handshake and re-join the network if the connection between the phone and network is lost. Every time the phone moves out of the local coverage of one part of the network and moves into another the IMSI is sent anew and the process repeated.
The IMSI can be matched to a person's phone. By analysing phone records the IMSI can be matched to a particular subscriber, thus revealing the owner's identity. This could enable the DHS to keep tabs on who is attending the protests and their movements.
Electronic warfare has already made its presence felt during the widespread protests witnessed in the United States after the killing of George Floyd by an officer from the Minneapolis Police Department on 25th May. It seems that the spectrum will continue to be exploited by demonstrators and the US government alike during what look seem likely to be long-running civil rights protests.