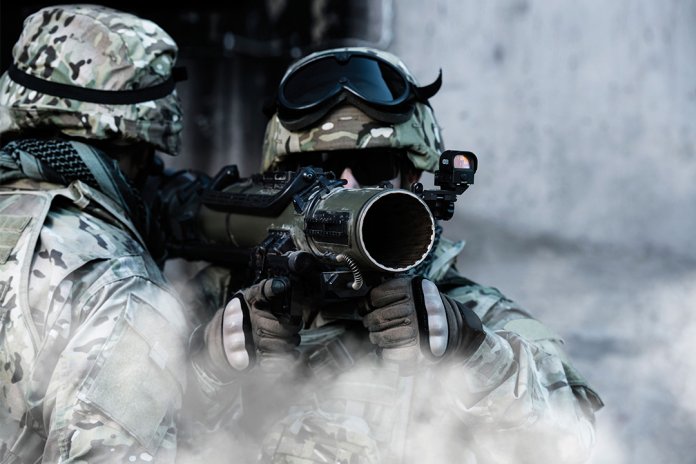 Saab's Carl-Gustaf system is a flexible and reliable weapon system. Since its introduction in 1948, it has been an unparalleled and supremely successful solution to the challenges faced by ground forces, including Special Forces.
The everyday life of a soldier within a Special Forces unit consists of challenging military operations with a wide range of tasks, from defeating armoured vehicles to taking down structures and buildings to defeating an enemy infantry unit on the battlefield. Being flexible is a key for successful Special Forces operations.
This is where Saab's Carl-Gustaf M4 system comes in, it offers a wide range of ammunition types, which makes it a truly multi-purpose weapon. The ammunition portfolio for the Carl-Gustaf system covers the traditional high explosive and anti-armour rounds, but also anti-structure, smoke and illum rounds. Eleven types of full calibre munitions are available on the market – in other words, Carl-Gustaf M4 is eleven weapons within the same rifle.
Carl-Gustaf M4 is the latest version of the system and comes with many improvements and innovations, such as a significant lower weight of just seven kilos, an integrated shot counter and compatibility with intelligent sighting systems and future programmable ammunition.
The importance of training cannot be emphasized enough, because the most effective soldier is the one who is best prepared. For the Carl-Gustaf M4, Saab offers a number of training rounds, which combines cost efficiency with a realistic experience.
Saab also offers advanced military simulation systems for the Carl-Gustaf M4. This includes laser based outdoor trainers integrated with the Saab Gamer System, and the Ground Combat Indoor Trainer, which is a virtual trainer, where the user fires a virtual munition in a virtual environment, and these systems can be configured to fully correspond to the customer's configuration, including type of sights and ammunition.
For more info visit https://www.saab.com/products/carl-gustaf-m4