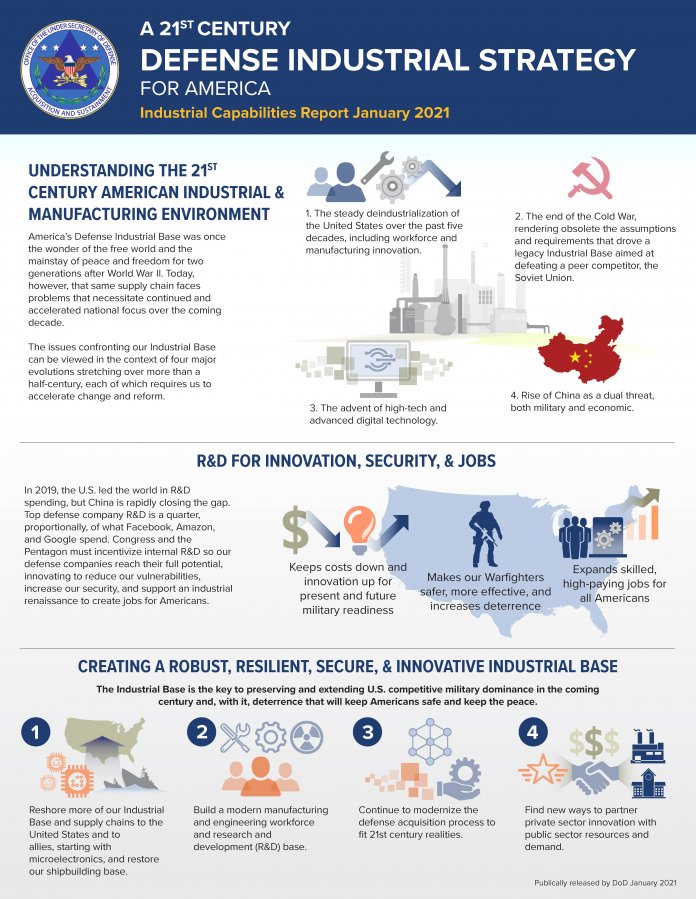 "It has been said that democracy is the worst form of government except all the others that have been tried." – Winston Churchill
Dear Readers,
The resurfacing of home grown, militant extremist groups in the United States has caught government departments off-guard, significantly hindered by internal departmental confusion.
According the CNN online, "the Department of Homeland Security [DHS] is bringing in its sixth secretary under President Donald Trump, fuelling concerns over a department in flux." The DHS was founded 11 days after the 9/11 attacks with the principle aim of defending the country against terrorism. However, this was initially based on preventing international terror attacks like the one that had just been perpetrated, rather than looking at home grown extremists among others. DHS was founded on the back of 22 agencies including the Cybersecurity and Infrastructure Security Agency, as well as the US Secret Service.
The cyber breach of US government agencies by the Russian Cozy Bear organisation, otherwise known as APT29 and widely acknowledged to be a part of the Russian intelligence services, has yet to bring a meaningful response.
The current potential for widespread violence and armed militia mobs will need to be addressed quickly and using the spectrum of the US intelligence community. A threat re-evaluation needs to be one of President Biden's early priorities.
Editor
UNDER SECRETARY LORDS CALLS FOR A 'RE-SHORING' OF DEFENCE INDUSTRY
"The US must re-shore more of its industrial base — bring it back to the US and US allies." So said Ellen M. Lord, under secretary of Defense for Acquisition and Sustainment during an online discussion with the Hudson Institute during Thursday 14 January.
A recently released Fiscal Year 2020 Industrial Capabilities Report investigated "the challenges faced by the US defence industrial base, their effects on national security, and potential solutions."
Lord highlighted a need to examine the defence supply chain, spark the development of modern manufacturing and engineering capabilities, and develop a "robust research and development base." Industry would certainly welcome the latter, as R&D in many cases over the last decade has not been supported by Government to the extent that industry would like.
Lord pointed to a decline in educational subjects key to the defence industry including "science, technology, engineering and mathematics" which was impacting industry's "ability to innovate.'" A factor not mentioned is that parts of the older, experienced workforce has been replaced by automation in numerous cases within defence, with much of knowledge of the older generation being lost.
"We do not have nearly the number of scientists and engineers as China has. We need to make sure that we develop our talent to be able to leverage on these critical areas," she stated.
According to Lord, "part of modernising and reforming defence acquisition is the recently announced Trusted Capital Marketplace, which will match potential defence suppliers — many of them small companies that have never done business with DOD — with the investors they need to keep operating and innovating. The Trusted Capital Marketplace will vet investors to ensure foreign ownership, control and influence is nonexistent."
The obvious concern inherent in this place is the likely increase in cost of goods and supply when delivered by a US company over a cheaper international supplier, something that does not gel well with defence budgets. Remember the apocryphal phrase: "Never forget that your weapon was probably manufactured by the lowest bidder."
Prior to her appointment as under secretary in August 2017, Lord served as president and chief executive officer of Textron Systems, where her business responsibilities included a broad range of products and services supporting defence, homeland security, aerospace, and infrastructure protection.

US NAVY GHOST FLEET VESSEL TRAVELS 4,700NM VIRTUALLY AUTONOMOUSLY
A Ghost Fleet Overlord unmanned surface vessel recently travelled over 4,700 nautical miles, virtually all of it autonomously.
This latest test tasked the USV to redeploy from the Gulf Coast to the California coast, transiting through the Panama Canal. Although a crew was onboard, the US Navy claims that the vessel "moved autonomously approximately 97 percent of the time." The crew were needed for the passage through the Panama Canal.
For the majority of the journey control of the USV was conducted from a remote location by naval personnel from Surface Development Squadron One.
The Ghost Fleet Overlord programme is a collaboration between the Office of the Secretary of Defense Strategic Capabilities Office (OSD SCO) and the US Navy's Program Executive Office Unmanned and Small Combatants (PEO USC). The aim is to develop and test new classes of unmanned surface vessels (USVs).
Having arrived off California, the USV joined the Dawn Blitz exercise where it accumulated a further 130 hours (around 950nm) operating autonomously.
The Overload programme has been rolled-out over two phases:
Phase 1: The conversion of two commercial fast supply vessels into USVs. This demanded a installation and integration of a number of systems which would allow: navigational autonomy; and hull, mechanical and electrical system reliability upgrades. The vessels also had to comply with compliant with the Convention on the International Regulations for Preventing Collisions at Sea (COLREGS). This phase was completed in September 2019.
Phase 2: The integration of government-furnished command-and-control systems and payloads which would then be tested in complex scenarios. This phase will be completed during 2021 at which point the Overlord vessels will be handed to the US Navy for further testing.
The Ghost Fleet Overlord programme is aimed at eventually introducing autonomous vessel capability into the US Navy which would devolve to several classes of ships conducting numerous missions.
DEFENDING THE NATION'S CAPITOL
That it has come to this. Over 25,000 National Guard troops from US 50 states and three territories will be deployed on inauguration day to guard against a repeat of the mob violence when Joe Biden becomes the 46th President of the United States on Wednesday 20 January 2020.
The Federal Bureau of Investigation (FBI) has stated that there are potential threats to all 50 Capitols, although it is Washington DC that could witness the most disturbance. The US Secret Service, which is leading the federal coordination of security for the inauguration, requested National Guard support.
Over 2,100 Guard members are currently allocated to protect state capitols around the US, although this number may increase on further intelligence as the inauguration nears.
US MAJOR ARMS SALES (Defence Security Cooperation Agency – DSCA).
None published yet for 2021.
US GOVERNMENT CONTRACTS
Highlighting a selection of $100 million+ government awarded contracts awarded between 11 – 15 January 2021 and Foreign Military Sales contracts.
15 January
MISSILE DEFENSE AGENCY
Lockheed Martin Space is being awarded a contract under a Foreign Military Sales (FMS) case to the United Arab Emirates (UAE). The total value of this contract is $254 million. The contractor will provide maintenance and sustainment for two Terminal High Altitude Area Defense batteries for UAE. The maintenance and sustainment scope of work includes providing logistics management, logistics product database, training, missile and ground repair and return, hardware/software development and sustainment, hardware in the loop, engineering services, missile field surveillance program and country unique specialty engineering for FMS client. The Missile Defense Agency is the contracting activity.
US NAVY
Huntington Ingalls Industries Fleet Support Group has been awarded a $174 million IDIQ contract to provide Navy aircraft carrier Elevator Support Unit maintenance and repair. Work will be performed aboard Navy CVNs (aircraft carrier nuclear propulsion) within the continental U.S.; outside the continental U.S.; and forward deployed locations according to individual task orders. The Naval Sea Systems Command is the contracting activity.
US Army
DynCorp International received a $27 million modification contract for maintenance support services for Saudi Arabia's Royal Saudi Land Forces Aviation Command Aviation program. US Army Contracting Command is the contracting activity.
14 January
US NAVY
DoD Marine Constructors J; The Dutra Group; Granite-Healy Tibbitts JV; Manson Construction; Marathon Construction; R.E. Staite Engineering; Reyes Construction; and TNT Constructors are each awarded an IDIQ multiple-award construction contract for new construction, repair and renovation of waterfront facilities at various government installations located in the Naval Facilities Engineering Systems Command Southwest area of responsibility. These eight businesses may compete for task orders under the terms and conditions of the awarded contract. The maximum dollar value, including the base period and one option year for all eight contracts combined, is $750 million. The work to be performed provides for new construction, repair and renovation of waterfront structures and dredging within the North American Industry Classification System Code 237990 by design-build or design-bid-build. Types of projects may include, but are not limited to, dredging and disposal, piers, wharves, quay walls, bulkheads, relieving platforms, cellular structures, dry docks/caissons, break waters, fixed moorings, docks and marinas, pile driving, primary and secondary fender systems, sheet piles and sea walls. The Naval Facilities Engineering Systems Command is the contracting activity.
TechFlow Mission Support, doing business as EMI Services is awarded a $128 million IDIQ contract for base operation support services at Naval Air Station Patuxent River, Maryland; Webster Field, St. Inigoes, Maryland; Solomons Annex, Solomons, Maryland; and Point Lookout, St. Mary's County, Maryland. The base operation support services to be performed include general information; management and administration; airfield facilities; and facilities support, including facility management, facility investment, integrated solid waste management, swimming pool services, special event support, utilities management, wastewater management, water services and environmental services. The Naval Facilities Engineering Systems Command is the contracting activity.
Kay and Associates has received a $69 million modification contract that exercises an option to procure maintenance and support services for F/A-18 aircraft and associated equipment in support of the government of Kuwait. Foreign Military Sales funds in the amount $69 million will be obligated at time of award. The Naval Air Warfare Center, Aircraft Division is the contracting activity.
Teledyne Brown Engineering is awarded a $39 million modification contract to exercise options for the production of MK11 shallow water combat submersibles. Foreign Military Sales (country name withheld per international agreement) funding in the amount of $39 million will be obligated at time of award. The Naval Sea Systems Command is the contracting activity.
MISSILE DEFENSE AGENCY
L3Harris Technologies is being awarded a prototype award with a total value of $121 million through the Missile Defense Agency. The performer will provide the Missile Defense Agency's Hypersonic and Ballistic Tracking Space Sensor program with an on-orbit prototype demonstration, culminating with launch and early orbit testing. Missile Defense Agency is the contracting activity (HQ0857-20-9-0001).
13 January
US ARMY
Regeneron Pharmaceuticals was awarded a $2.6 billion contract for 1.25 million courses of a monoclonal antibody therapeutic (a combination of casirivimab and imdevimab) for COVID-19. US Army Contracting Command is the contracting activity.
US NAVY
Data Link Solutions; and DRS Laurel Technologies Partnership, are each awarded $150 million blanket purchase agreements (BPAs) for electronic equipment cabinets. These BPAs cover the production of up to 150 units per contractor along with the associated program management, testing and logistics support to deliver the units. The Naval Information Warfare Systems Command is the contracting activity.
General Electric Aviation has received a $101 million modification contract that procures 21 T408-GE-400 turboshaft engines and associated engine, programmatic and logistics services in support of CH-53K Lot Five low rate initial production aircraft. The Naval Air Systems Command is the contracting activity.
12 January
US AIR FORCE
Boeing has been awarded a $1.6 billion modification contract for Lot Six production of KC-46 aircraft, subscriptions and licenses, and G081 flat file. The contract modification provides for the exercise of an option for an additional quantity of 12 KC-46 aircraft, data, subscriptions and licenses, and G081 flat file being produced under the basic contract. The Air Force Life Cycle Management Center is the contracting activity.
AchieveIt Online; Aerocine Ventures; Aerovation; AI.Reverie; All Vision Technologies; Allied Associates International; Aptima; A-Tech; BlackHorse Solutions; Charles River Analytics; CIS Secure Computing; Cognitive Space; TeleCommunication Systems; Concept Solutions; Crunchy Data Solutions; CrowdAI; Danbury Enterprises; Data Machines; Defense Architecture Systems; DTC Communications; Forcepoint Federal; Intelligent Waves; Iron Bow Technologies; KeyW; Modus Operandi I; Sentenai; The Stratagem Group; Technergetics; Technica; RAFT; Enveil; Sherpa; KIHOMAC; Kinnami Software; KPMG and Perspecta Labs, have collectively been awarded a ceiling $950 million IDIQ contract to compete for future efforts associated with the maturation, demonstration and proliferation of capability across platforms and domains, leveraging open systems design, modern software and algorithm development in order to enable Joint All Domain Command and Control (JADC2). These contracts provide for the development and operation of systems as a unified force across all domains (air, land, sea, space, cyber and electromagnetic spectrum) in an open architecture family of systems that enables capabilities via multiple integrated platforms. The Air Force Life Cycle Management is the contracting activity.
US NAVY
Container Research has been awarded an $11 million IDIQ contract that provides for the procurement of up to a maximum quantity of 275 V-22 Mission Auxiliary Tank System storage containers for the Navy, Marines, Air Force and Foreign Military Sales customers. The Naval Air Systems Command is the contracting activity.
11 January
US NAVY
Raytheon Missiles and Defense is awarded an $8 million contract for procurement of long lead material in support of Standard Missile-2 (SM-2) Foreign Military Sales (FMS) production requirements to include all up rounds, instrumental kits, engineering services and spares. This contract involves FMS to Korea, Denmark, Netherlands, Spain, Taiwan and Japan. The Naval Sea Systems Command is the contracting activity.
EVENTS STILL CONFIRMED
3-5 February 2021, AERO INDIA 2021, Air Force Station, Yelahanka, Bengaluru.
As part of the COVID-19 guidelines published by the organisers, there is the following statement: "A conscientious approach has already been put in place whilst drawing up the floor plans for the event and two Halls have been omitted and Open area display has been
de-cluttered to provide adequate free-flow for participants."
21-25 February 2021, IDEX 2021, NAVDEX 2021, Abu Dhabi, United Arab Emirates
The organiser has stated: "Registered international participants, exhibitors, media, contractors and visitors will be exempted from the current quarantine period by presenting their printed event badge on arrival to the UAE. Precautionary and preventive measures have been developed to ensure the health, wellbeing, and security of visitors and participants. Detailed protocols are being finalised in collaboration with the relevant authorities, and an update will be published soon."
CANCELLED EVENTS
No further cancellations advised.
Best wishes,
Andrew Drwiega
Editor-in-Chief
Armada International / Asian Military Review