The financial rewards of building UAVs to meet a multitude of mission over the next decade is set to sky-rocket.
Unmanned Aerial Vehicles (UAVs) will be one of the most dynamic growth sectors of the world aerospace industry this decade, reported Teal Group analysts in their latest market analysis.
The Group's 2020/2021 UAV market study estimates that military UAV production will increase in value from $5.6 billion annually in 2020 to $14 billion in 2029, for a total of around $95.5 billion in the next decade. Military UAV research and development spending will add another $40 billion over the period with nearly 69 percent of that coming from the United States.
The market is driven by costly high-altitude, long-endurance (HALE) systems, low-cost Chinese exports, demand for armed UAVs, and the development of the next generation of unmanned combat aerial vehicles (UCAV). The United States will lead the world market in demand, followed by Europe in second place and Asia-Pacific close behind in third position.
The study also reflected the rapid growth of interest in the UAV business and reveals the fundamental reshaping of the industrial environment as UAV technology proliferates worldwide. This has been illustrated by recent acquisitions of both successful and failing UAV manufacturers. This year has seen AeroVironment's take over Arcturus UAV, a leading US designer and manufacturer of innovative high-performance VTOL unmanned aircraft systems (UAS), for approximately $405 million. Israeli company Rafael Advanced Defense System reached an exclusive agreement to take over the Bavarian UAV manufacturer EMT which was in the process of bankruptcy despite being an important supplier of reconnaissance UAVs for the German Army.
However, future US military UAV projects include autonomous aerial resupply systems, air-launched armed UAVs and classified unmmaned vehicle programmes.
Unmanned Resupply
The United States Army has issued a Request for Information (RfI) to industry for UAVs that can deliver supplies to infantry brigade combat teams in the field under a programme called the Joint Tactical Autonomous Aerial Resupply System. The UAV should be already technologically mature to demonstrate capability, weigh less 1,300 pounds (590 kilograms) and be able to carry up to an 800lb (363kg) payload of supplies. It should also be able to operate in a 160km (110 mile) radius at day or night, and in bad weather conditions, as well as plug into current and future tactical command-and-control systems. Responses from industry were due by 12 February 2021 and the services plan to field the system by 2026.
Skyborg is one of three Vanguard programmes identified in 2019 as part of the US Air Force Science and Technology 2030 initiative by building a transferable autonomy foundation for a family of layered, UAVs. The programmes are designed to rapidly field systems, by pairing technology development under the Air Force Research Laboratory (AFRL) with the acquisitions capabilities found in the Air Force Life Cycle Management Center (AFLCMC).
The aim is to develop a family of attributable aircraft systems with a common artificial intelligence (AI) backbone that can train alongside manned aircraft and fly ahead of them in non-permissive environments, and frustrate adversaries.
In December 2020, the AFCMC awarded more than $76 million to Boeing, General Atomics and Kratos to build Skyborg prototypes and fly them in teaming with manned aircraft by July 2021. AFRL has used the Kratos XQ-58A Valkyrie as an example of what a Skyborg prototype could look like while Boeing may use the Airpower Teaming System (ATS) it is supplying to the Royal Australian Air Force (RAAF) as a template.
In March 2021 AFRL used a XQ-58A to release in flight a small Altius-600 UAV, designed and manufactured in partnership with Kratos and Area- I. The Altius 600 has an endurance of more than four hours and can fly more than 250 nautical miles (463km). The configuration could potentially allow the deployment of multiple small UAS to achieve a cluster munitions effect or for electronic warfare capability.
A team led by Dynetics, that also includes Kratos, designed a UAV for the US Defense Advanced Research Projects Agency (DARPA) Gremlins programme which is focused on demonstrating the concept of a low-cost swarm made up of unmanned aircraft that can be launched and recovered by a mothership aircraft in flight. Although the UAV has been successfully launched from a Lockheed Martin Hercules C-130 aircraft, retrieval remains a challenge.
Stardrive Engineering
A secretive new UAS designed by the Lockheed Martin Skunk Works known only as Speed Racer is about to enter flight testing. The design of the unmanned vehicle used an all-new digital engineering process called StarDrive which involves using computer software to construct digital twins of an aircraft from the design to flight stages before the physical aircraft gets ready for take-off. The Speed Racer is reported to be powered by engines supplied by Technical Directions, a small turbojet supplier that was acquired in 2019 by Kratos Defense and Security Solutions.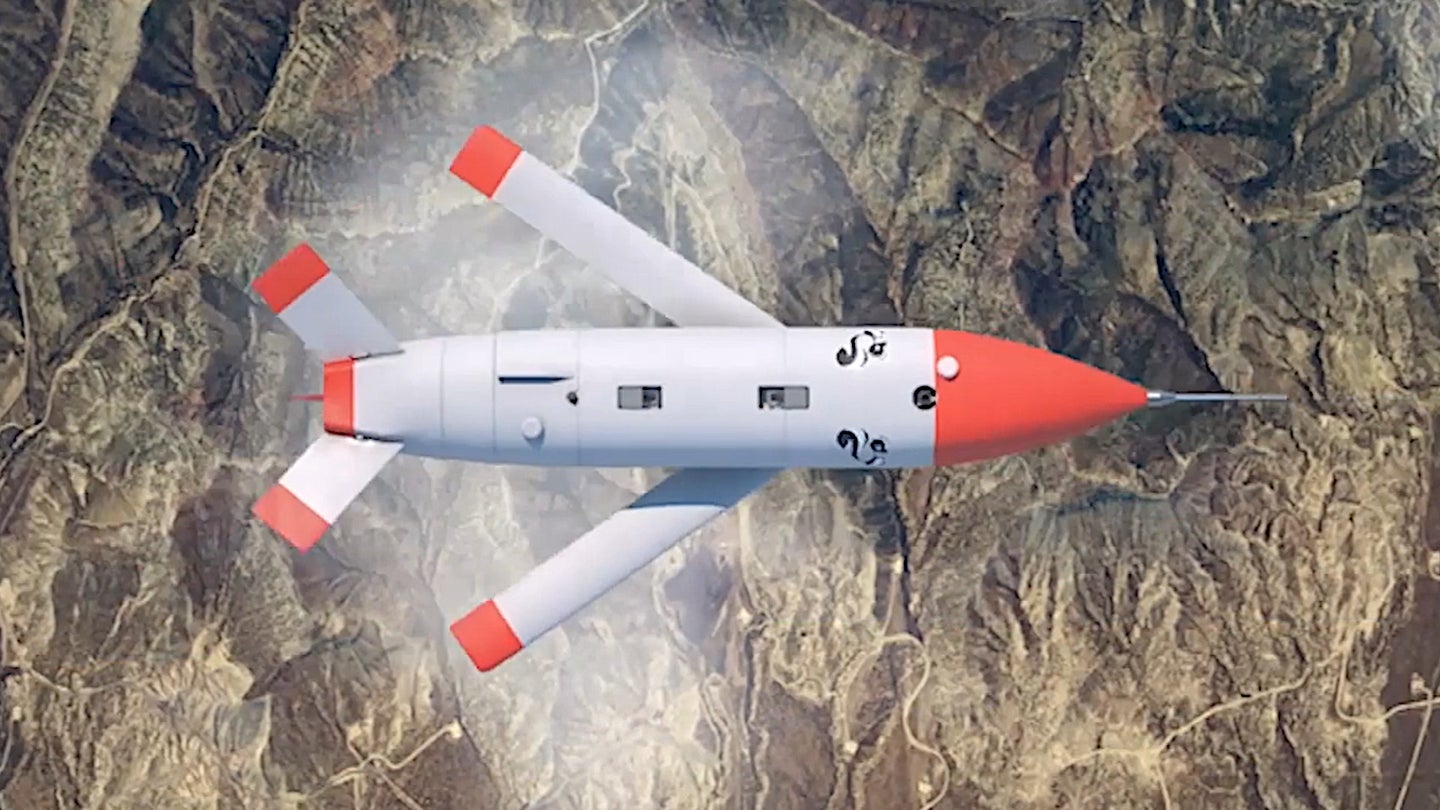 In Europe, the unmanned elements of the United Kingdom's Team Tempest, the Royal Air Force's next generation combat air system and the parallel Franco-German-Spanish Future Combat Air System (FCAS/SCAF) programme, are at an early stage of their developments. Meanwhile the in April 2021 Germany's Parliament approved a $3.6 billion (€3 billion) contract towards the procurement of the European Medium Altitude Long Endurance Remotely Piloted Aircraft System (EU MALE RPAS) being developed and implemented with France, Italy and Spain. The current German contract does not include weaponising the platform although other partners may chose to. The German Army will receive 21 UAS, 12 ground control stations and four simulators from the joint project with Airbus D&S, Dassault, Leonardo and Space SAU, with delivery expected to start in 2030.
Brazilian aerospace conglomerate Embraer Defense & Security has announced that it is reviving a programme to develop a large UAS for the Brazilian Air Force. After several smaller projects teamed with Elbit and Avibras, Embraer sees the way forward in advanced unmanned combat aircraft. Jackson Schneider, chief executive of Embraer Defense & Security said that it is also an opportunity for the continuous development of new technologies and products for the Brazilian MoD. "A major challenge for this aerial system will certainly be its integration and joint operation with other systems and aircraft, manned or unmanned."
Russian UAVs
Despite aspirations of competing with the US, Israel and China in the design, manufacture and export in next generation UAS, Russia has yet to develop an operational UCAV.
The Luch Design Bureau medium-weight piston-engine Korsar is intended to replace the Forpost, a licence-built IAI Searcher intelligence, surveillance, reconnaissance (ISR) UAV for the Russian ground forces but its development has been protracted and none are yet in service.
The Reaper-class Kronstadt Orion is the first Russian made MALE and although one crashed during a test flight in November 2019, three systems have been delivered to the Russian MoD for evaluation and training. During combat evaluation in 2018, an Orion was deployed to Tiyas Air Base in central Syria.
Kronstadt also showed a mockup of the seven-ton Grom Loyal Wingman at the Army 2020 defence exhibition which will be capable of controlling a swarm of 10 small Molniya UAVs and carry the Kh-38M short-range air-to-surface missile. Kronstadt has begun construction of a new plant for the production of its UAVs which is expected to open in November 2021 at a cost of $52 million.
The S-70 Okhotnik heavy stealthy UCAV has been under development by Sukhoi for almost a decade before the prototype made its maiden flight in August 2019. The 20-ton tailless flying-wing deign has a wingspan of 20 metres and a reported maximum speed of 539kts (1,000km/h). The Novosibirsk Chkalov Aviation Plant is now building three more prototypes of the S-70 with advanced systems of onboard radio-electronic equipment and improved structural elements of the airframe. They should begin flight testing in 2022.
The Russian MoD wants to integrate the Okhotnik with the fifth generation Su-57 Felon multirole fighter, assuming that two or three Su-57 squadrons would have a single S-70 which would have the role as a Loyal Wingman.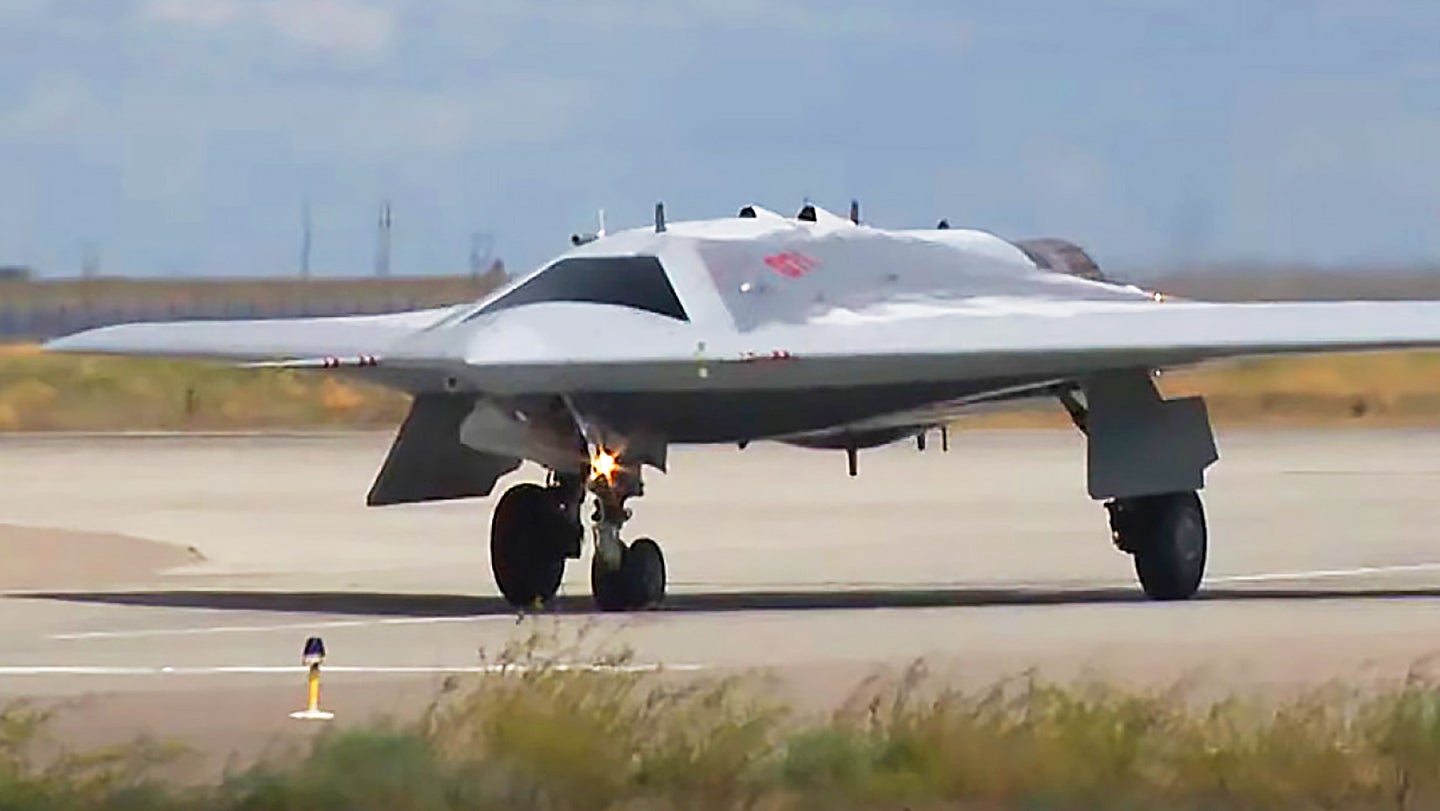 Turkish Success
Turkey has been more successful in penetrating the international market of operational UAS. In 2020 the UK defence secretary Ben Wallace stressed the "game-changing" role of Turkish drones in modern warfare in the Middle East and North Africa.
Turkish TB2 and Anka-S UAVs have been extensively deployed during the recent conflicts in Syria, Libya and Nagorno-Karabakh, exported to Azerbaijan, Morocco and Qatar and are being built in Ukraine. Saudi Arabia's Intra Defense Technologies and Advanced Electronics Company has started producing the Karayel MALE UCAV under license from the Turkish company Vestel Savunma while Tunisia is to become the first foreign customer for the Turkish Aerospace Anka-S armed MALE.
The TB2's manufacturer Baykar Makina successfully completed flight trials of its 20-metre wingspan twin-engine Akinci MALE UCAV in March 2021 and a third prototype has made its maiden flight.
However, the success of Turkish UAV combat operations has come at a price. Canada banned the export of imaging and targeting systems made by Canadian company L3Harris fitted to Bayraktar TB2s following Turkish Air Force incursions into Syria against Kurdish forces in 2019 and during the 2020 Nagorno-Karabakh conflict while the UK company Andair also halted exports to Turkey after its fuel pumps were found in TB2s used in the Nagorno-Karabakh.
UAVs have become a key element of the armed forces across the world, as they are being more extensively deployed in war zones, counter-terrorism operations and for functions such as border patrol, maritime surveillance and search & rescue.
by David Oliver