Our new section detailing new products, programme developments and operational news across the electronic warfare domain.
Products
Roke launched its new Perceive Electronic Support Measure (ESM) at the Association of Old Crows' EW Europe event in Liverpool, northwest England on 13th October. Perceive builds on the company's EW heritage forged through its Resolve ESM. The new product covers a waveband of 30 megahertz/MHz to six gigahertz, Roke officials disclosed at the show. Perceive provides direction-finding in azimuth and elevation for signals between 30MHz to six gigahertz. Signals on frequencies of two megahertz to 30MHz can be intercepted. Roke's literature says Perceive detects, classifies and identifies frequency-hopping targets moving at up to 10,000 hops-per-second. 32 targets can be classified simultaneously, including mobile targets. The product uses the company's PREFIX/VIPER software. Officials said Perceive deliveries will commence to undisclosed customers in 2022.
CommsAudit also took advantage of EW Europe to showcase new products. The company exhibited its new SpectraGo tactical communications ESM. SpectraGo supports dismounted military and civilian communications intelligence gathering. The product covers a 30MHz to six gigahertz waveband. Company officials told Armada that SpectraGo has 100MHz of instantaneous bandwidth. Raw COMINT can be gathered by the system which also supports fine grain analysis of signals of interest. Up to six hours of raw COMINT can be recorded by SpectraGo. No details have been revealed, but SpectraGo is already thought to be in service with several customers.
Babcock's SCOUT (Signal Collection Observation and Understanding Technology) was also at EW Europe. SCOUT software can analyse captured voice COMINT and the company teamed with SpiritAI to develop this. Specific voice traffic which the analyst wishes to examine is fed into the software. The software converts the traffic into text. It is trained to recognise specific speech behaviours. For example, are these detailing success, failure, low morale, a specific person or people, or a military situation? Are particular codewords being used, or do unusual words keep cropping up in conversation?
Artificial intelligence is at the core of SCOUT's approach. The rationale is to ease the analyst's burden of wading through torrents of COMINT to find subjects of interest. Babcock and SpiritAI officials told Armada that SCOUT can work with COMINT feeds in all major European languages. The software can also be trained by a linguist to recognise specific dialects. SCOUT can be hosted on a standard laptop or desktop computer. Development of the software for commercial and/or government applications is complete while development of SCOUT for military applications is ongoing.
Away from EW Europe, Unitronix announced in October that it will be introducing Ocupoint's products to the United Kingdom and continental European. Unitronix has also secured a deal to represent PLATH in the UK. Tim Marshall, Unitronix' managing director, told Armada that "we will be promoting all the Ocupoint products, but the hottest right now are the Catalyst-2 (CR2) ultra-wideband programmable coherent front ends. These are 25.4mm diameter coin-size units." The firm will also offer Ocupoint's "RF front ends, programmable filters and attenuators, and field-programmable gate array back ends." Regarding the partnership with PLATH, Mr. Marshall said that Unitronix will offer the latter's products to the UK and Australian markets: "PLATH products have always been sold direct to programmes, this is the first time they are offering their kit to a COTS (Commercial Off-The-Shelf) market."
Eizo Rugged Solutions has introduced its new Condor XR1 6U VPX series 6U OpenVPX 6U embedded computing card. This includes a general purpose graphics processing unit combined with a single board computer, according to the company's press release. Applications mooted for this product include Signals Intelligence (SIGINT) and Electronic Warfare (EW).
Infozahyst announced on 20th October that it had launched its Apella Communications Intelligence (COMINT) system. Covering a waveband of 25MHz to six gigahertz, it forms part of Infozahyst's Khortytsia-M mobile COMINT system. Apella has between two and four channels offering real-time bandwidths of 20MHz per channel, according to the company's specifications. Apella can process up to 4,096 radio networks in scan mode. Each channel can scan at a rate of twelve gigahertz-per-second.
CERBAIR announced during October's Milipol security exhibition in Paris that it had entered a partnership with KEAS. Both companies are active in the Counter-Uninhabited Aerial Vehicles (CUAV) sector using radio frequency jammers, among other technologies, to neutralise UAVs. Armada reported in October 2020 that CERBAIR had shown its CUAV technologies to the Marine Nationale (French Navy). A press release announcing the news said that both companies will benefit from their global networks and distributors. The partnership will also help both companies identify new opportunities.
KRYTAR has unveiled its Model 110050030 dual-directional RF and microwave coupler. The product offers 30 decibels of broadband frequency range across bandwidths of ten to 50GHz. Applications mooted for this new product include EW alongside communications and radar.
Elbit Systems announced in mid-October it had demonstrated its Micro Spear electronic warfare system onboard an Aera-1 Altius-600 UAV. According to its manufacturer this UAV has a range of 237.6 nautical miles (440 kilometres) and a four-hour endurance. Elbit states that the Micro Spear payload can detect and jam threats across frequencies of two to ten gigahertz although this can be extended to 18GHz.
UASWERX has revealed its Kiowa-II E-Scout tactical, vertical take-off and landing platform. The company says this aircraft has been optimised to support battlefield cyber warfare and EW. It continued that the aircraft will detect, identify and engage all battlefield emitters. This can include radio frequency-initiated improvised explosive devices up to ground-based radars. UASWERX added that it had already completed wind tunnel and airworthiness tests. It hopes to have a prototype ready by mid-2023.
Programmes
The US Air Force (USAF) awarded L3Harris a ten-year contract to modernise the firm's AN/ALQ-172 integrated self-defence system, according to reports. This equips the USAF's Boeing B-52H Stratofortress strategic bombers. The modernisation ensures the AN/ALQ-172 can address simultaneous, multiple threats. This will be achieved through improvements to the system's hardware and software. The contract is worth over $970 million.
EW enhancements are ongoing for other USAF combat aircraft. On 25th October Boeing announced it had won a $55.4 million low-rate initial product contract. This will procure BAE Systems' AN/ALQ-250 Eagle Passive Active Warning and Survivability System (EPAWSS). The EPAWSS equips the USAF's McDonnell Douglas/Boeing F-15 series combat aircraft.
Other USAF contracts over the past month included one of an undisclosed value awarded to Northrop Grumman. This covers part of the air force's Global High-Altitude Open System Sensor Technology (GHOST) programme. GHOST is developing new platform-agnostic SIGINT sensors. The contract will see Northrop Grumman developing a prototype sensor. Last month GHOST contracts were also awarded to a team comprising BAE Systems and Sierra Nevada Corporation. These companies will also develop a GHOST prototype.
The USAF's Lockheed Martin EC-130H Compass Call communications jamming aircraft, the Gulfstream EC-37B, has moved one step closer to service entry. It was reported on 19th October that the first EC-37B had performed its maiden flight. L3Harris is 'cross decking' the existing Compass Call payload onto the EC-37B. This aircraft is expected to be delivered to the USAF to commence flight tests in 2022.
October witnessed a flurry of activity in the US EW training domain. Lockheed Martin was awarded a contract to provide five Advanced Radar Threat System – Variant-2 radar emulators to the USAF. Known as the ARTS-V2, the equipment mimics transmissions from hostile ground-based radars. The contract is worth $80.7 million. Staying in the training domain, on 22nd October Leonardo's DRS subsidiary announced the award of a five-year contract worth $950 million for EW threat simulators.
On 22nd October it was revealed that L3Harris had won a contract worth $120.7 million to upgrade the company's Counter Communications System Block-10.2 equipment. These systems are deployed by the US Space Force to jam hostile satellite communications. The work will cover 16 systems deployed at several Space Force bases in Colorado, Florida and classified non-US locations. The upgrade will be completed by late February 2025.
Looking towards the land domain, on 19th October Lockheed Martin was awarded a contract worth $9.7 million for phase 2 of the US Army's Terrestrial Layer System (TLS) programme. TLS is rolling out new electronic warfare vehicles to support the army's manoeuvre force. The company will finalise hardware and software designs for the TLS based on experience and feedback from phase 1. Meanwhile the US Army announced that it had purchased Galvion's Squad Power Manager (SPM). The $8 million contract sees SPM deliveries commencing in December, according to reports. SPMs will power explosive ordnance disposal equipment used by US Army units.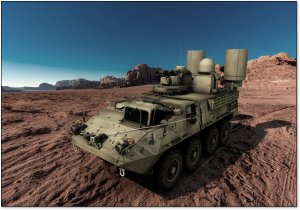 The US Army has also announced that it is seeking Position, Navigation and Timing (PNT) systems for dismounted troops. According to the official US Army announcement, the technologies "will enable US Army soldiers operating in dismounted operations to continue to obtain and maintain position navigation and timing" independent of Global Navigation Satellite Systems (GNSSs).
D-TA Systems Corporation and Epiq Solutions both announced via a press release in October their selection by the US Navy to design and prototype a sub-miniature radio frequency payload. The contract was awarded by the Naval Surface Warfare Centre. The companies will design a payload to actively and passively assist electromagnetic support operations for the navy's Neptune Payload Prototype Project.
The US Marine Corps, meanwhile, revealed it has performed tests of CACI's Backpackable Electronic Attack Module (BEAM) onboard a small quadrotor UAV. The flight tests took place from the USS New Orleans 'San Antonio' class amphibious assault ship. Although not revealed by the company, BEAM is thought to perform electronic attack over a 30MHz to six gigahertz bandwidth.
Israel Aerospace Industries (IAI) announced that its ADA GNSS anti-jamming equipment has been integrated into several Israeli Air Force (IAF) platforms. A press release said this includes combat aircraft like the IAF's General Dynamics/Lockheed Martin F-16I Soufa jets. It added that ADA was used operationally during Israel's Operation Guardian of the Walls in May. The Israeli government intervention in the Gaza Strip is thought to have witnessed attempted GNSS jamming by Hamas.
IAI also revealed that its EL/L-8257SB Scorpius-T active electronically scanned array EW threat simulator was deployed during the Blue Flag 2021 military exercise. These multinational exercises were held in Israel in October. Reports revealed that this year's exercise saw participation from France, Germany, Greece, India, Italy, the United Kingdom and the United States.
Threat Board
As tensions between the People's Republic of China (PRC) and Taiwan remain high, Taiwanese news reports noted several flights of PRC military aircraft into Taiwan's Air Defence Identification Zone. These incursions included flights by Shaanxi Y-8 variant SIGINT gathering aircraft. The Y-8s were probably recording the electromagnetic reactions of Taiwan's Integrated Air Defence System. Such intelligence is used to plan potential wartime ingress and egress routes for combat aircraft.
Jeremy Fleming, director of the United Kingdom's Government Communications Headquarters (GCHQ) revealed that cyberattacks maybe used to deter future ransomware attacks against UK targets. These cyberattacks could be planned and executed by the UK's National Cyber Force (NCF). The NCF is a combined UK Ministry of Defence and GCHQ initiative. It is tasked with protecting government departments, industry and the UK's critical national infrastructure against cyber warfare.
by Dr. Thomas Withington