The Assault Gun version of the Clouded Leopard wheeled combat vehicle has moved closer to realization with the development of a new 105mm gun according to local military and press sources.
This gun, which has seventy percent lower recoil, will be used on two prototype vehicles scheduled for live test firing in March 2022. The gun also shows increased performance and armour penetration. The later is part of a parallel development by 202d Arsenal of a new APFSDS armour defeating ammunition. These efforts are the continuation of the Republic of China Ministry of Defence Armament Bureau's NT$769 million (US$27.77m) program to finalize an assault gun version of the Taiwan Infantry Fighting Vehicle by 2023. The assault gun is intended to join the CM-32 and CM-33 personnel carrier vehicles equipped with 40mm Automatic Grenade Launchers and CM-34 with 30mm Mk44 Bushmaster II auto-cannon already in service.
Clouded Leopard at 22 tonnes has frontal protection against 12.7mm armoured piercing rounds and mine-blast. First fielded in 2014 the latest CM-34s were in service by 2019. A mortar carrier was displayed in 2015 and a 155mm self-propelled howitzer model is reportedly planned. The Assault Gun likely employs the improved 8 X 8 CM II M2 chassis first shown at the Taipei Aerospace and Defence Technology Exhibition in 2019.
The Clouded Leopard Assault Gun, reportedly named CM-37 Black Bear, joins the number of the World's Armies which have recognized the value of mobile wheeled direct fire cannon. These will provide a responsive direct fire and kinetic anti-armour capability essential to combined arms battalions which will be organized around the Clouded Leopard versions. These combat units will be able to move rapidly over the island's road network.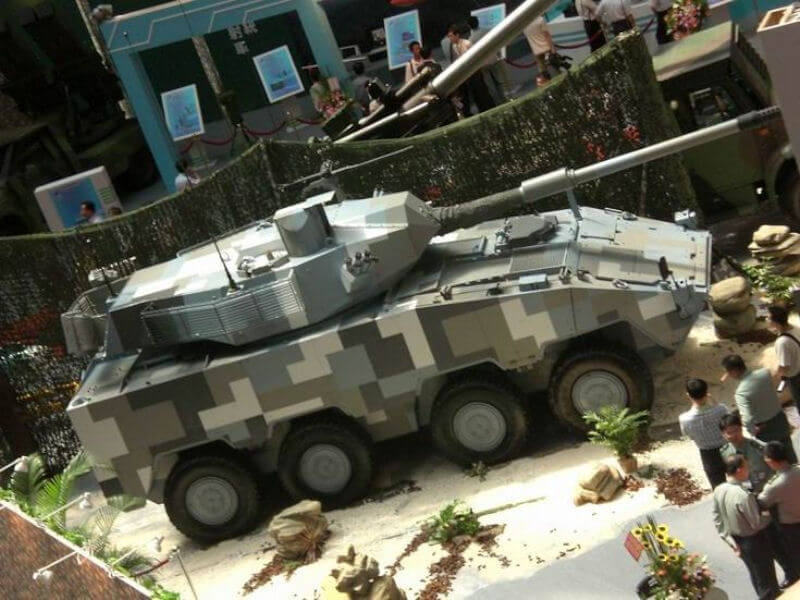 As a relatively self-contained manoeuvre force the Clouded Leopard battalions are viewed as a key part of the ground force's response to threats. The assault gun offers a capability critical to the ability of these maneuver response forces mission success and reportedly is to be fielded to both Taiwan Army and Marine units.
by Stephen W. Miller