An important step forward in the modernisation of the Royal Navy's electronic warfare capabilities.
The Royal Navy's surface electronic warfare posture is being overhauled via the Maritime Electronic Warfare Programme (MEWP). UK Ministry of Defence (MOD) literature states that MEWP has several dimensions and is worth $668.1 million. These include new launchable decoys and soft-kill countermeasures, countermeasure launchers and active RF (Radio Frequency) decoys. Work on the latter aspect is part of the Electronic Warfare Countermeasures (EWCM) programme.
The other work strand is the Maritime Electronic Warfare System Integrated Capability (MEWSIC). MEWSIC will be implemented via three increments. Two industrial teams contended MEWSIC Increment-1. One comprised BAE Systems, CGI and Thales, the other Babcock, Elbit Systems and QinetiQ. Systems and capabilities procured via MEWP will be rolled out across several Royal Navy surface ship classes. These include 'Type-45/Daring' class destroyers and 'Queen Elizabeth' class aircraft carriers. The new 'Type-26/City' class and 'Type-31/Inspiration' class frigates will also be thus equipped.
MEWP replaces the MOD's erstwhile Maritime Electronic Warfare Surveillance System (MEWSS) and Defensive Aids Suite – Surface Ship (DASSS) initiatives. Like MEWP these were intended to overhaul navy surface ship electronic warfare and soft-kill capabilities.
On 9th November, an MOD press release announced that a contract worth $133.6 million had been awarded to the Babcock, Elbit and QinetiQ team for MEWSIC Increment-1. This procures Radar Electronic Support Measures (RESM) and Command and Control (C2) equipment. The procurement will replace the Royal Navy's existing UAT family of RESMs. Armada records show that UAT is built around Thales' Vigile-D RESM. This covers a two gigahertz/GHz to 18GHz waveband. This may have been extended to 40GHz for Royal Navy use.
UAT Mod.1 equips the 'Type-23/Duke' class frigates. UAT Mod.2 equips the 'Type-45/Daring' class and may also equip the 'Queen Elizabeth' class. In 2012 Thales won a contract to equip the UAT Mod.2 systems with digital antennas and direct radio frequency sampling technology. The UAT Mod.2 systems were subsequently redesignated UAT Mod.2.1 and Mod.2.3.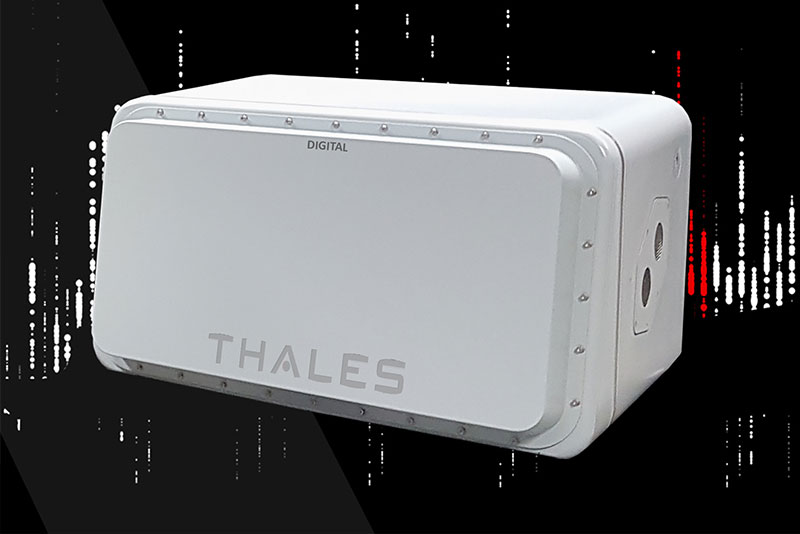 Sources close to the programme informed Armada that the installation of MEWSIC Increment-1 will begin in the mid-2020s. The programme's completion is expected to take 13 years, meaning that it should conclude in circa 2034. This lead time includes planned delivery dates for the the new frigate classes, and to accommodate schedule refits for the 'Type-45/Daring' and 'Queen Elizabeth' classes.
The source stated that MEWSIC Increment-1 will accelerate operational decision-making, enhance situational awareness and improve anti-ship missile defence. It does not appear that MEWSIC Increment-1 will necessarily confer new Electronic Intelligence (ELINT) collection and exploitation capabilities. Instead, the new equipment will let the Royal Navy to perform these tasks faster and more efficiently.
Corporate Responsibilities
Each of the companies selected for MEWSIC Increment-1 will bring distinct competencies. The source stated that Babcock is to be the programme's technical authority. Providing overall project management, the firm will also perform in-service support and training. Training will be performed at the HMS Collingwood naval base, Hampshire, southern England.
Elbit will design, build and deliver the RESM and C2 systems and provide their in-service support. Elbit already produces several naval RESMs notably its eM-e naval electronic warfare suite. This includes an ESM and electronic countermeasures. Elbit's official literature says that the eM-e product family includes an EW C2 system called eM-e Control. The eM-e Sense collects and exploits ELINT. No further details are provided on these systems' capabilities. However, it is noteworthy that the eM-e brochure is hosted on Elbit's UK website. It would not be surprising if these systems formed the basis of MEWSIC Increment-1. Finally, QinetiQ will focus on the capability's overall delivery.
MEWSIC Increment-1 is an important stage in the overall modernisation of Royal Navy surface EW. MEWSIC Increment-2/3 are reportedly in the planning stages. Publicly available information speculates that news regarding the EWCM programme may appear in 2022. MEWSIC to Senior Service ears!
by Dr. Thomas Withington