On Tuesday 8 February the Thailand Convention & Exhibition Bureau (TCEB) announced its intention to stage the first Thailand International Airshow at U-Tapao Airport (UTP) near Pattaya City in 2025.
The airshow will coordinate with the growth of not only the U-Tapao airport, but also with the Eastern Economic Corridor Office (EECO) whose ambition is to grow an aviation hub in the region. This is concurrent with a long term policy of the government to grow the aerospace sector within Thailand.
Chiruit Isarangkun Na Ayuthaya, president of the TCEB, stated that the event would further support Thailand "as one of the world's leading manufacturers and exporters of aircraft parts. According to the information from the Thai Board of Investment (BOI), in 2018, Thailand exported aircraft parts and equipment as much $3.18 billion."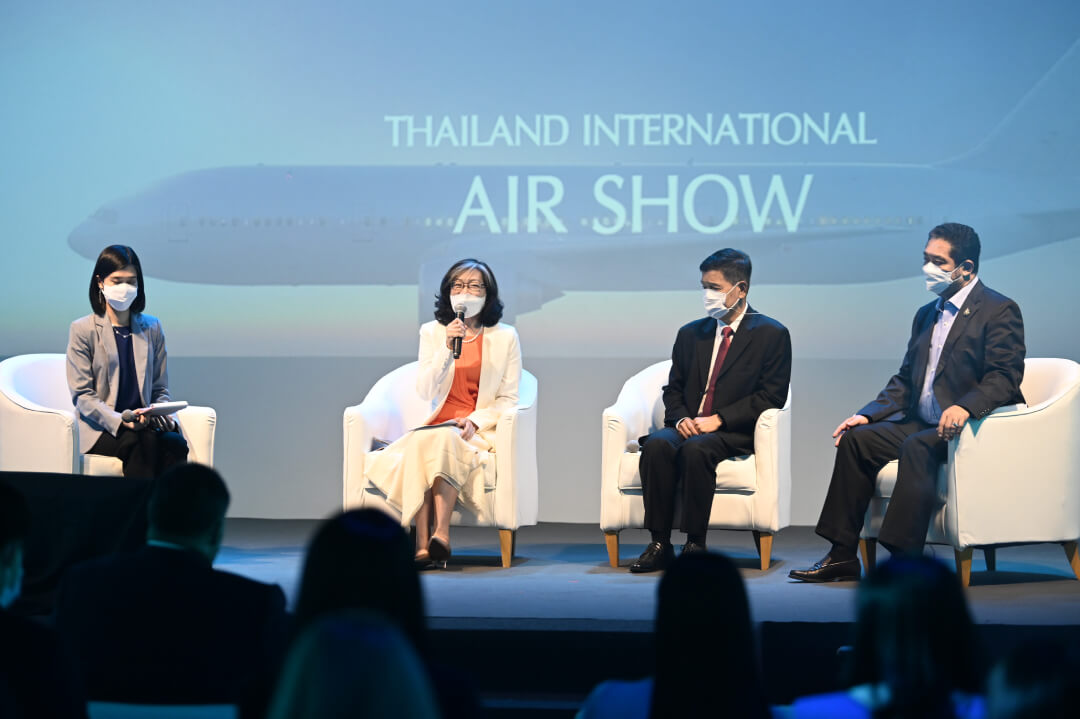 Nichapa Yoswee Senior, vice president – Strategic Marketing and Business Development at the TCEB stated: "The Eastern Economic Corridor (EEC) has a policy to develop U-Tapao International Airport and the Eastern Aviation City in the EEC area to elevate Thailand into the hub of ASEAN aviation industry."
The EEC is a government agency which will work to support the founding of the airshow alongside the development of aviation trade and logistics in the region. The project will also act as a catalyst for the expansion of the UTapao Airport Development Policy and the Eastern Aviation City in the EEC area.
"The planning for this event is in line with Pattaya City's goal of becoming a Smart City," added Pattaya's Mayor, Sontaya Kunplome.
by Andrew Drwiega