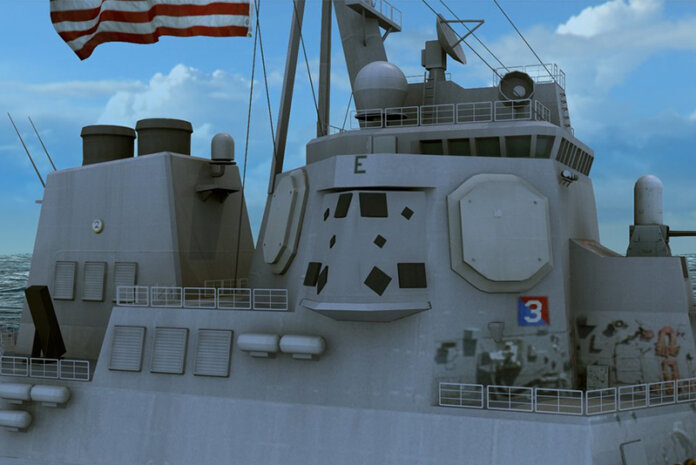 Armada's monthly round-up of all the latest electronic warfare news in the product, programme and operational domains.
Products
Hensoldt unveiled the company's new Kalaetron Attack electronic warfare system in late April. Kalaetron Attack is designed to protect airborne platforms. This new system joins the company's Kalaetron product line which includes the Kalaetron Radar Warning Receiver launched in 2019. Kalaetron Attack uses an Active Electronically Scanned Array (AESA) jammer. Company artwork demonstrated this in a podded configuration. A press release announcing the news stated that Kalaetron Attack has been developed as an escort jammer to provide overarching protection for strike packages of aircraft. Although not disclosed, it is possible the pod detects and jams emitters across two gigahertz/GHz to 40GHz waveband. Plans to develop the Kalaetron Attack system were revealed by the company in 2019. In March, the Luftwaffe (German Air Force) confirmed it would procure a new version of the Eurofighter Typhoon as an EW platform. This replaces the circa 20 Tornado-ECR jets the force currently uses for air defence suppression. It would not be surprising if the Kalaetron Attack pod forms part of the fit for these forthcoming Typhoon-ECRs.
Reports in May revealed that Avantix' FlashHawk airborne communications intelligence system has entered production. The system can equip an array of fixed- and rotary-wing, inhabited and uninhabited aircraft. FlashHawk covers frequencies of 30 megahertz/MHz to three gigahertz, providing a one-degree root mean squared accuracy for emitters of interest. Once an emitter is detected, an accompanying optronics system can be immediately cued in its direction. As Armada reported in the past, FlashHawk flight tests have been performed using a Beechcraft King Air-350 turboprop transport. Avantix is also proposing the system for the Diamond DA-62 turboprop aircraft. There are no details on any customers for FlashHawk, although its entry into production suggests the system has won orders.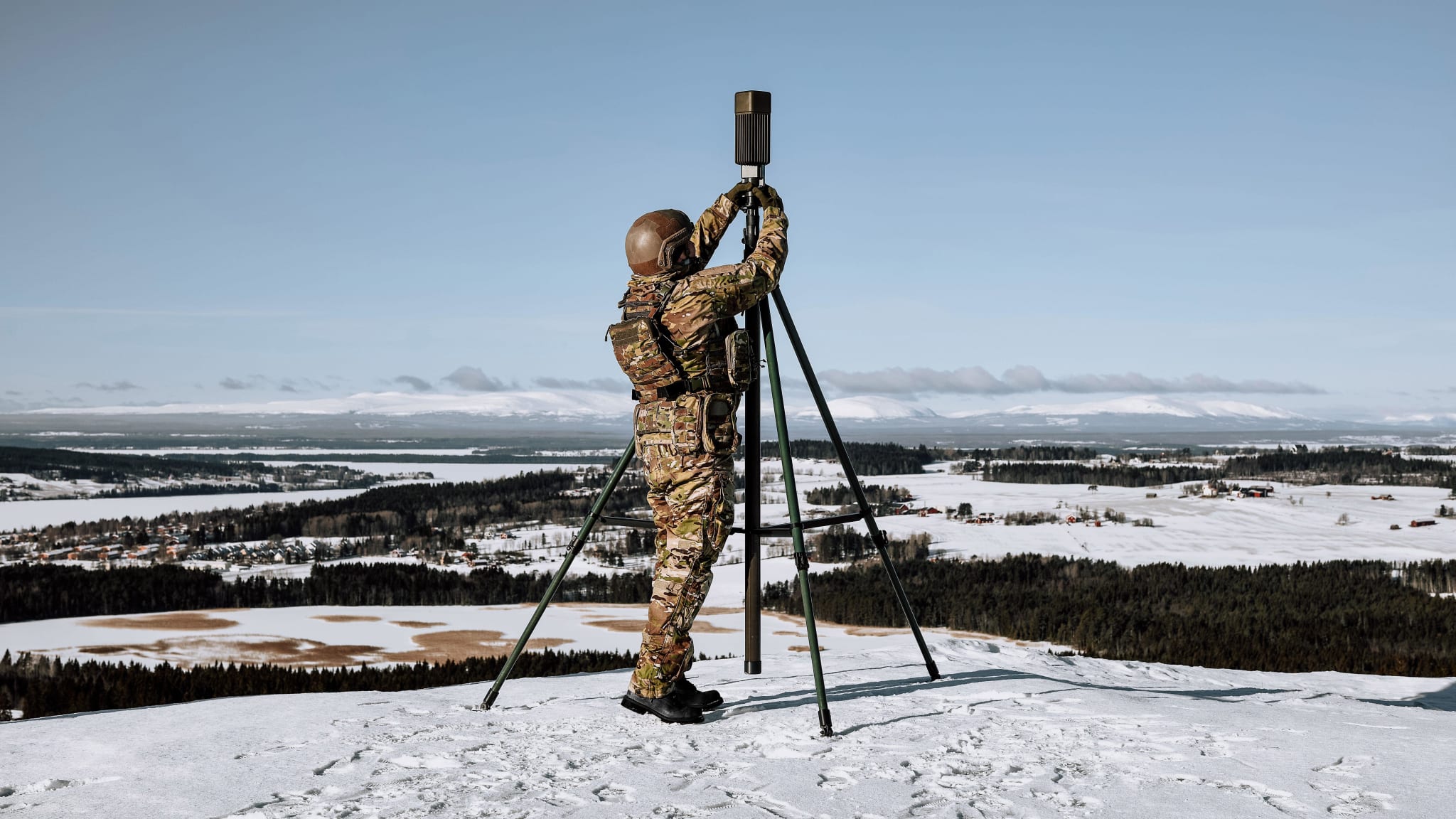 May saw Saab unveil its new Sirius Compact electronic warfare system. A company press release revealed that Sirius has been designed as a lightweight electronic support measure. It can equip an array of platforms. These include uninhabited aerial vehicles, ground vehicles, backpack and mast-mounted applications, the press release continued. Saab said that the Sirius Compact has a scalable, modular design allowing it to be used in a stand-alone configuration, or as part of a larger network of sensors. The company says it has shared development and production between its facilities in Finland and Sweden.
Noisecom has shared details with Armada concerning their UFX7000B programmable noise generator, NC1000 series amplified noise module and NC3000 series calibrated coaxial AWGN noise sources. Matt Diessner, director of business development for the Wireless Telecom Group, which includes Noisecom, revealed that the UFX7000B was released late last year. The NC1000 and NC3000 modules have been available for over 30 years, he continued: "The specifications for higher frequency, wider bandwidth and increased power levels have evolved based on client demand." The company's products can be customised with Mr. Diessner saying that "we have made specific custom modules for clients based on bandwidth and power levels for their needs." He added that "Noisecom is looking to work with clients where we can build an integrated solution (combining) the noise source, higher power amplifier and attenuators that are fixed or variable that drive the optical modulator. This can reduce the size, reduction of power supply connections and allow them to focus on the optical issues offloading the RF (Radio Frequency) demands."
Programmes
In early May, the world was greeted to its first glimpse of the Royal Australian Air Force's (RAAF) new Gulfstream MC-55A Peregrine Intelligence, Surveillance and Reconnaissance (ISR) aircraft. The plane was photographed taking off from Gulfstream's factory in Savanah, Georgia. The heavily modified jet features a ventral canoe fairing, along with enlarged tail cone and a fairing atop the vertical stabiliser. An article on thedrive.com speculates these house optronics and a satellite communications antenna respectively. Noteworthy are the multitude of blade antennas on the ventral fuselage. These most probably provide high degrees of bearing and location accuracy for emitters of interest detected by the aircraft. Although not disclosed it is probable that the aircraft will detect emitters across at least 500MHz to 40GHz. This will enable the aircraft to gather communications intelligence on hostile radio systems and networks. At the same time, it will be able to collect electronic intelligence on hostile radars. In 2017 it was revealed the US State Department had approved a foreign military sale of an ISR aircraft to the Australian government. The programme is worth circa $1.5 billion in 2022 values. This results in a unit price of circa $375 million. Mission systems are believed to have been provided by L3Harris. The US Air Force's Big Safari signals intelligence unit at Wright-Patterson airbase, Ohio is also believed to be involved in the programme. The RAAF is expected to acquire four of the jets.
Staying with the USAF, on 18th May militaryaerospace.com reported that the Air Force Research Laboratory (ARL) had awarded a contract worth $4.5 million to BlackHorse Solutions. The award was made via the ARL's Multi-Spectral Sensing Technologies Research and Development (MUSTER) programme. MUSTER is developing radio frequency and optronics sensors for offensive and defensive applications. Under the contract, BlackHorse will work to improve RF sensing systems supporting situational awareness and targeting applications as part of the MUSTER project.
Meanwhile, Northrop Grumman has been awarded a $254.4 million contract by the US Navy to build AN/SLQ-32(V)7 Block-3 Surface Electronic Warfare Improvement Programme (SEWIP) systems. Reports stated that the work will be completed by 2025. The contract award follows on from the firm's low-rate initial production award for AN/SLQ-32(V)7 SEWIP Block-3 systems in early 2019. The SEWIP programme is an overarching modernisation of US Navy surface ship electronic warfare capabilities. More details regarding the SEWIP initiative can be found here.
Operations
In late April spacedaily.com reported that Microsoft had determined that hackers working for the Russian government had performed hundreds of cyberattacks against Ukraine since the war began. The report stated that Russian cyberattacks are often coordinated with specific actions on the battlefield. Microsoft had countered 237 distinct cyber operations waged by the Russian government, or its proxies, against Ukraine. The company continued that separate Russia-aligned nations had performed similar attacks against Ukraine. The report did not reveal the identity of these states. Microsoft said it is working with Ukrainian cybersecurity experts and other companies to blunt the effectiveness of Russian attacks. Attacks have been performed against the Ukrainian government and Ukraine's critical national infrastructure. Microsoft said that Russia's efforts had included so-called 'wiper attacks'. These delete vital computer data in hacked systems. Microsoft continued that the attacks began just under one year before the Russian government commenced its invasion of Ukraine on 24th February. The company added that the observed attacks are probably a fraction of the cyberwarfare performed against Ukraine both before and during the conflict.
by Dr. Thomas Withington