Welcome to the first of Armada's new Radio Round-Up articles where each month we highlight all the latest news in the military communications products, programmes and operational domains.
Products
Persistent Systems and Thales unveiled a new integrated communications solution at this years Special Operations Forces Industry Conference, held in Tampa, Florida between 16th and 19th May. A Persistent Systems press release said the two companies had developed a capability to link their radios to one another. Specifically, a Thales AN/PRC-148E Spear handheld 30 megahertz/MHz to 512MHz handheld radio can now be connected to Persistent Systems' MPU5 Mobile Ad Hoc Networking (MANET) transceivers. The connection between the two is made with a specially-designed cable. This moves analogue traffic from the AN/PRC-148E into the MPU5 converting into Internet Protocol (IP) format and vice versa. This allows traffic to be carried between the MPU5 and AN/PRC-148E networks. Persistent Systems says cable is a plug-and-play solution which immediately connects the two radios, facilitating the exchange with no additional operator input.
In early May L3Harris announced via a press release that the company has developed its Broadband C5ISR Maritime Communications System. It said that this combines a high-capacity radio and smart antenna technology. The goal of the design is "to provide lower latency and higher data throughput in a lightweight solution." The company is aiming the product at Unmanned Surface Vehicle (USV) operators. Specifically, the Broadband C5ISR Maritime Communications System combines two L3 Harris products: its RF-78XOW radio and RF-7800-AT30X electronically-steered antenna. The press release continued that this combination allows data rates of up to 230 megabits-per-second. Such capabilities are especially important for carrying video and imagery feeds from the USV to off-board users.
Other new products in the offing from L3Harris include the company's Wraith waveform, unveiled via a press release in mid-May. The company says that Wraith is a MANET waveform carrying voice and data communications. It is available on the company's Falcon-IV tactical radio family. The press release continued that the waveform is available for US and allied customers. L3Harris told Armada that Wraith uses Very/Ultra-High Frequency (30MHz to three gigahertz) transmissions. Wraith does not replace any of the company's proprietary waveforms but instead augments these. The company says that Wraith "is the most survivable L3Harris waveform" designed for use in "heavily (electromagnetically) contested  environments." It was developed as a result of L3Harris recognising "a market need for the first true wideband resilient waveform."
In mid-May Invisio and Racal announced they had launched their first joint product in the form of the RA5100 Tactical Communications Headset. An Invisio press release said the new product includes digital active noise reduction which maximises "noise attenuation from constant high-level noise". High-level noise can be a problem when operating in and around vehicles. An adjustable volume control provides enhanced hearing in quiet environments. Waterproof to one metre (three feet) depth the RA5100 has an adjustable left or right microphone. It can be used with a wide range of devices. As well as being powered from the device to which it is attached, the RA5100 can be powered by a single AA-sized battery. Invisio told Armada that the headset's "noise attenuation level of 30 decibels is the highest performance on the market for a headset of this size and weight". The company revealed that it has already secured European orders for the RA5100, along with orders from US Special Forces.
Programmes
L3Harris has been awarded a contract worth $297 million Indefinite Delivery/Indefinite Quantity (IDIQ) contact to deliver its AN/PRC-167 Falcon-IV backpack radios to the US Special Operations Command. The company announced the news in a press release. This new IDIQ contract follows the radio's first full rate production order in 2021.
In early May it was announced that the US Space Force (USSF) is planning to extend the life of the Department of Defence's Mobile User Objective System (MUOS) satellite constellation. The USSF is requesting a total of $2.3 billion over the next five years to this end. This will include cash to build two new MUOS satellites to join the four-strong constellation. The MUOS constellation provides Ultra High Frequency (240MHz to 270MHz) narrowband Satellite Communications (SATCOM). The two additional satellites will allow the constellation's life to be extended to 2034.
Staying in the SATCOM domain, in early May the US Northern Command (NORTHCOM) and North American Aerospace Defence Command (NORAD) revealed they were using new SATCOM capabilities. Specifically, both commands are looking at SATCOM coverage in Arctic areas. Coverage above latitudes of 65 degrees north can degrade. To this end, it was revealed that evaluations of SATCOM services provided by OneWeb and Starlink were ongoing. Both companies are building constellations of Low Earth Orbit (LEO) satellites to provide global wideband internet coverage carrying voice and data traffic. LEO satellites typically orbit at altitudes of up to 1,080 nautical miles (2,000 kilometres) above Earth. The report noted that testing efforts are expected to conclude by  late 2022. Once testing is complete steps will be taken to install SATCOM terminals on US platforms operating in these areas, and at fixed bases, to access these networks.
Operations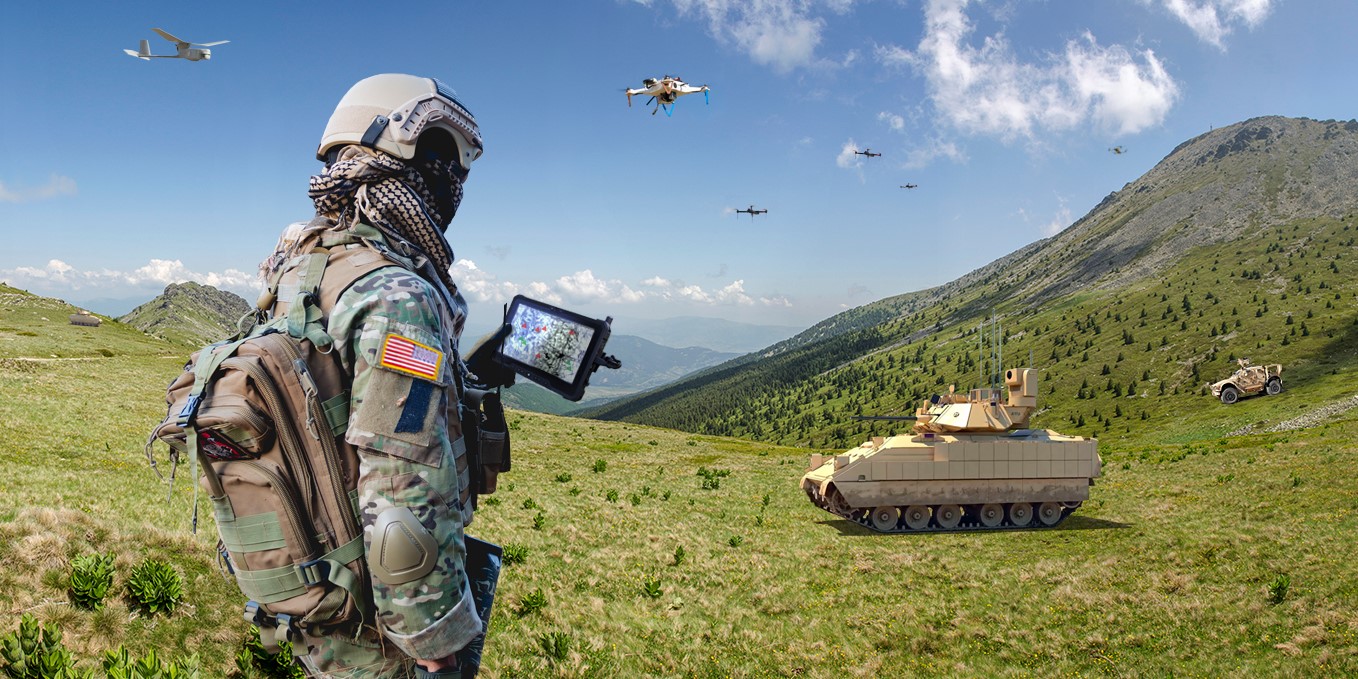 The US Army has articulated lessons learned to date concerning its communications infrastructure emanating from Russia's ongoing war in Ukraine. It was reported in c4isr.net in early May that the US Army feels the conflict has validated its ongoing efforts to modernised its communications equipment. The force is adamant that problems experienced by the Russian Army will not affect the US Army in future conflicts. Notably, Russian forces have made widespread use of unclassified networks, the reasons for which remain uncertain. The army wants to ensure that commercial systems used by troops on the battlefield have robust communications and transmission security protocols. The US Army is rolling out its communications modernisations via so-called Capability Sets (CSs). These are incrementally adding hardware and software into the manoeuvre force. Each CS is working towards a secure, comprehensive deployable battlefield network across which the force can easily and securely share voice and data traffic. CS-21 has already been rolled out across seven US Army infantry Brigade Combat Teams (BCTs). A further two such formations will receive CS-21 enhancements. CS-21 includes the Integrated Tactical Network (ITN). This provides a deployable network for infantry troops with which they can use civilian standard devices. The network can be used for the carriage of tactical, unclassified voice and data traffic. CS-23 will roll similar connectivity across the US Army's Stryker BCTs. These formations are based around the General Dynamics M-1126 Stryker family of wheeled armoured fighting vehicles. According to the report, this will enhance these units' ability to share data while also conferring electronic warfare and cyberwarfare capabilities.
by Dr. Thomas Withington