This year, Orbitica celebrates its 10th anniversary of participation at Eurosatory. Meet us on our booth 5A B330.
Through our four fields of expertise: GPS – GNSS, Satellite Communication, Radio communication and IT Extreme, we will present the following solutions during this event:
• The Toc Box by Blue Sky Network
• The Sentry-H 6110-MP radio presented by CODAN
• The new GPS watches from Garmin: Tactix 7 series
• ATHONET 4/5G LTE solutions
Skylink TOC Box
The SkyLink TOC BOX delivers mission-critical communications from any location on the planet, with the added protection of a ruggedized case. This compact and versatile communications terminal is powered by Iridium's new Certus network, providing enterprise-grade voice and mid-band data.
Experience high-quality voice, LAN connectivity, and Wi-Fi connectivity for media sharing, messaging, email, and internet access, from any environment—no matter how severe. Everything you need to stay connected is inside the box, including satellite and cellular modems, GNSS modem, antennas, Wi-Fi access point, handset, LAN port, and detachable batteries. Use it with the case open or via the external connectors with the case closed.
Sentry-H 6110-MP
Codan Communications is a leading international designer and manufacturer of premium communications solutions. We deliver our capability worldwide for the military, defence, humanitarian, peacekeeping, commercial, security and public safety markets.
Codan's Sentry-H 6120-BM delivers a rugged Software Defined Radio (SDR) solution for military organisations that demand uncompromised, secure long range voice and data communications. With 150W RF power, it has been specifically designed to deliver the smallest and lightest form factor for nofuss integration into base and mobile platforms.
In close consultation with military customers, the 6120-BM has been optimised for ease-of-use and features an ergonomic smart handset with a colour, high-resolution multi-language interface and a variety of other capabilities.
Athonet
Athonet is a leader in private cellular network technology delivering a mobile core to enterprises and communication service providers to connect applications, devices and radios. With more than 10 years of experience in delivering 4G/5G mobile core solutions to customers and partners in every region of the world, Athonet supports key industries where network control, mobility, security, performance, reliability and cost are important for business outcomes.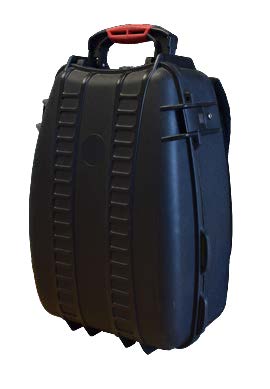 Garmin GPS smartwatches: Tactix 7
Featuring a sapphire lens (allowing solar charging), traditional buttons and touchscreen display, this multisport GPS smartwatch offers specialized tactical features as well as mapping, music, advanced training features and more. It's specialized with tactical functionality and a dimmable white or green LED flashlight.
Specialized tactical features include Jumpmaster mode, waypoint projection, stealth mode, dual-position format, preloaded tactical activity and a kill switch to erase user data and location.
Navigate the outdoors with preloaded TopoActive and ski maps, navigation sensors, and multi-GNSS and multi-band support, providing the highest level of positional accuracy from Garmin.
Training and performance features with more than 30 built-in sports apps, stamina, and performance metrics.