Armada's monthly roundup of all the latest news in the military communications product, programme and operational domains.
Products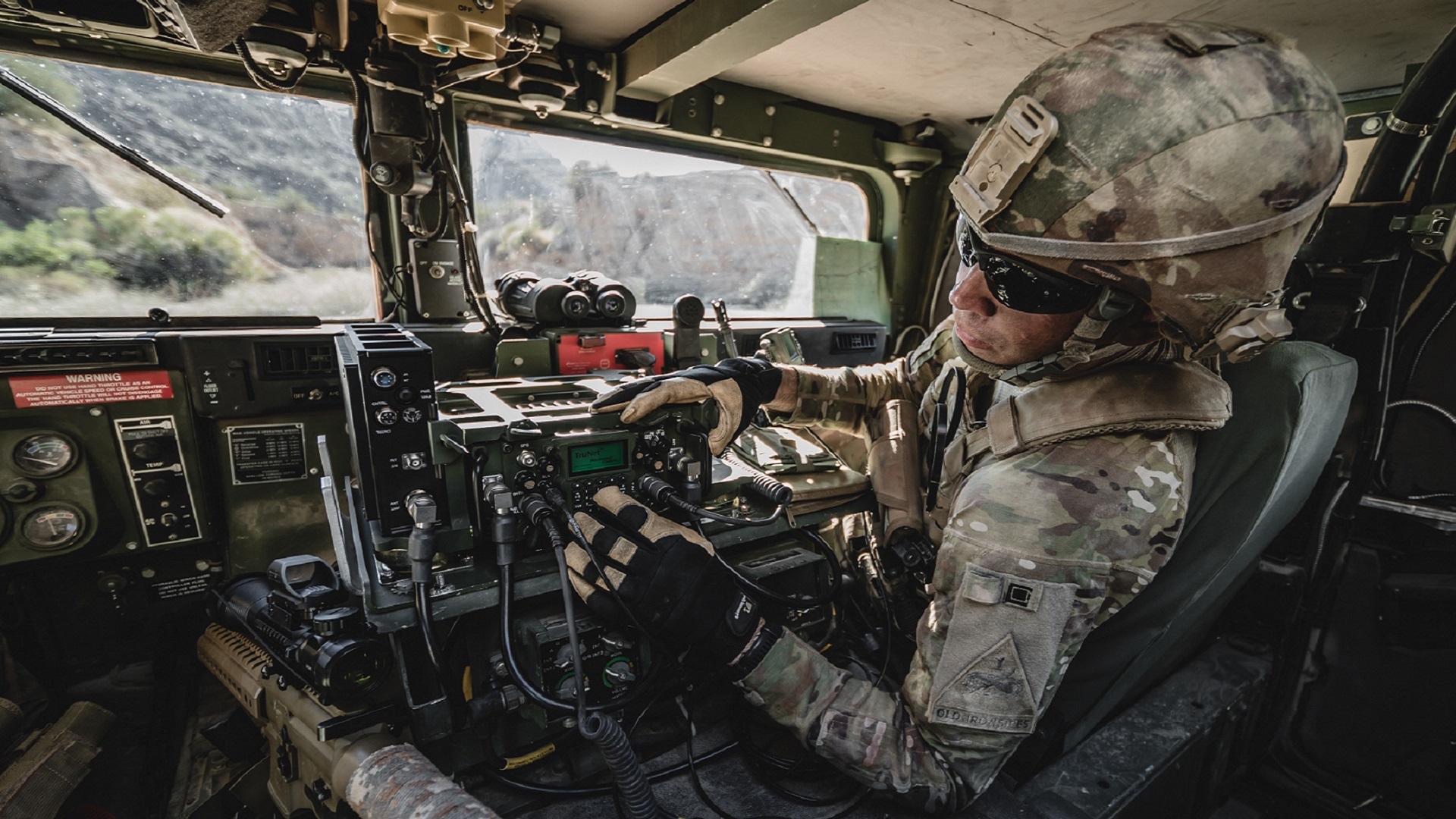 Collins Aerospace revealed during this year's Eurosatory exhibition, held in Paris between 13th and 17th June, developments concerning its AN/PRC-162 backpack/vehicular radio. The AN/PRC-162 transmits in Very/Ultra High Frequency (V/UHF) bands of 30 megahertz/MHz to three megahertz. The company is currently delivering these radios to the US Army as part of the latter's HMS programme. An abbreviation for Handheld, Manpack, Small Form Factor, the radio is used at battalion level and below. The company announced that the US National Security Agency (NSA) has cleared the radio for export to North Atlantic Treaty Organisation (NATO) and Five Eyes allies. Five Eyes is an intelligence sharing community comprising Australia, Canada, New Zealand, the US and the United Kingdom. Clearance by the NSA will allow the radio to be made available to allies via the US government's Foreign Military Sale route.
Staying with Eurosatory, EID told Armada that it will complete field testing of its new TWH-110 Personal Role Radio (PRR) in the next three months. The radio is being evaluated by several armies and navies around the world, officials revealed. For example, the Portuguese armed forces is currently putting the TWH-110 through its paces. The radio uses a frequency of 400MHz. EID's official literature says that it has a line-of-sight range of four kilometres/km (2.5 miles). This can be increased to 16km (ten miles) through Mobile Ad-Hoc Networking (MANET). The radio transmits one kilowatt of power and handles data at rates of 115 kilobits-per-second. EID officials told Armada that the radios also include robust transmission and communications security protocols.
Meanwhile, officials from Mesit revealed that the company's RF40 tactical radio family is now in service with several customers "around the world". The RF40 series includes a handheld transceiver covering a 30MHz to 512MHz waveband. The radio offers power levels of either five or ten watts. As well as frequency/amplitude line-of-sight modulation, the radio carries the company's WF40 waveform. The latter is a secure MANET waveform. It handles data rates of 270 kilobits-per-second using a 250 kilohertz-wide channel. The same radio equips the RF4050 V/UHF vehicular and backpack radio which produces 50 watts of transmission power.
Eurosatory also saw Bittium showcase its new SmartLink-360 system to complement the company's TAC WIN tactical communications equipment. SmartLink-360 comprises an antenna-mounted TAC WIN radio and an omnidirectional transmitter. This can rebroadcast voice and data traffic moving across a TAC WIN network beyond that network. For example, a company-sized unit may use a single TAC WIN network. However, the company needs to communicate with other TAC WIN networks, perhaps upwards at the battalion level. The SmartLink-360 acts as a network-to-network node to support this. Speaking to Armada, Bittium officials said the new system can support a MANET, point-to-point and/or point-to-multipoint communications. The 20-element antenna generates 20 high gain spot beams across 360 degrees. These have a gain of 15 decibels (dB) with between -12dB and -14dB of sidelobe suppression. This helps preserve the SmartLink-360's discretion regarding electronic support measures and electronic countermeasures. Two variants of the SmartLink-360 are available, one covering a 1.350GHz to 2.4GHz band and the other covering a 4.4GHz to five gigahertz band. Officials continued that SmartLink-360 is under development and should be available within two years.
Officials from Northrop Grumman told Armada that the company's Cross Domain Handling of Restricted Data (CHORD) system will be ready for delivery in 2022. CHORD uses conventional radio and Satellite Communications (SATCOM) channels. It carries large quantities of data across these links to help enhance multi-domain operations. CHORD's hardware element takes the form of black boxes adorning specific platforms and weapons systems. These take data needing to be shared from that platform which is secured before transmission and vice versa. CHORD handles larger quantities of data than conventional links like the North Atlantic Treaty Organisation's (NATO's) Link-16 tactical datalink (960MHz to 1.215GHz). Officials said CHORD was developed because of the work the company had done on the Integrated Air and Missile Defence Battle Command System (IBCS). IBCS is equipping the US Army with a scalable Command and Control (C2), and communications architecture for air and missile defence. This connects disparate, deployed US Army ground-based air defence sensors, C2 systems and weapons. IBCS allows these to share data and imagery like tactical- and theatre-level recognised air pictures, officials continued. This will help to make army air defence more responsive and lethal against air threats than at present. CHORD lets users also share data and imagery between allies. This is important for coalition operations. For example, CHORD could connect two different, deployed national air defence C2 systems supporting the same operation. Doing so would enhance theatre-level air defence. Officials added they have secured two undisclosed customers for CHORD systems equipping combat aircraft.
Programmes
The US Army is moving ahead with its planned Capability Set-25 (CS-25) communications modernisation effort following evaluations between January and February. CS-25 follows the planned CS-23 and CS-21, the latter of which is currently being implemented. Each Capability Set rolls out new communications systems and networks across the US Army's manoeuvre force. In early June the force reported its evaluation of commercial communications technologies it had trialed for CS-25. The technologies included mobile tactical internet connectivity for armoured vehicles. Trials were performed by the 2nd Armoured Brigade Combat Team (2nd ABCT) of the 3rd Infantry Division. The mobile tactical internet helped the 2nd ABCT rapidly establish its operations centre. Other technologies trialed included commercial flat panel satellite communications terminals. These helped to establish the mobile tactical internet.
Staying with the US Army, on 2nd June the US Congressional Research Service published its latest report on the force's Project Convergence initiative. Project Convergence is the US Army's contribution to the US Department of Defence's Joint All-Domain Command and Control (JADC2) initiative. JADC2 is merging several stove-piped C2 systems used by the US armed forces into a single network. This will ease the movement of data between these networks to enhance multi-domain operations. Project Convergence concentrates on soldiers, weapons, C2, information and terrain, according to the CRS report. A series of Project Convergence exercises are focusing on these areas. For example, PC20 performed between August and September 2020 focused on new technologies relevant to the fight at the tactical edge. It concentrated on brigade level deployments and took place at Yuma Proving Ground, Arizona. Key to this was evaluating the movement of data between ground, air and space units. PC21 took place between October and November 2022. It focused on overcoming hostile anti-access/area-denial postures. PC22 will include allies like Australia, Canada, New Zealand and the United Kingdom. Reflecting the ongoing war in Ukraine, the CRS report had some questions regarding the PC22 effort: "Are any of the emerging insights from Ukraine being incorporated into PC22 scenarios? If so, what emerging insights will be incorporated into PC22 and, if not, why is the Army not considering insights as part of PC22 scenarios?" Furthermore, "have any emerging insights from the Ukrainian conflict 'validated' observations/findings from PC20 and PC21?" It will be interesting to see how PC22 tackles these questions.
On 17th June ThalesAleniaSpace and Telespazio announced they had concluded a new contract with the Italian Ministry of Defence (MOD) for the Sicral-3 communications satellite constellation. The two companies signed an initial Sicral-3 contract with the Italian MOD in June 2021. The new contract moves work forward to develop the constellation and its ground segment. The constellation includes two satellites, Sicral-3A and Sicral-3B. Sicral-3A will be the first to be launched in 2026, according to a press release announcing the news. Sicral-3A/B satellites will carry UHF (240MHz to 270MHz) and Super High Frequency (three gigahertz to 30GHz ) communications. A new capability to be added to the Sicral-3 spacecraft, not available on Italy's previous Sicral constellations, is Ka-band (26.5-40GHz uplink/18-20GHz downlink) SATCOM.
Operations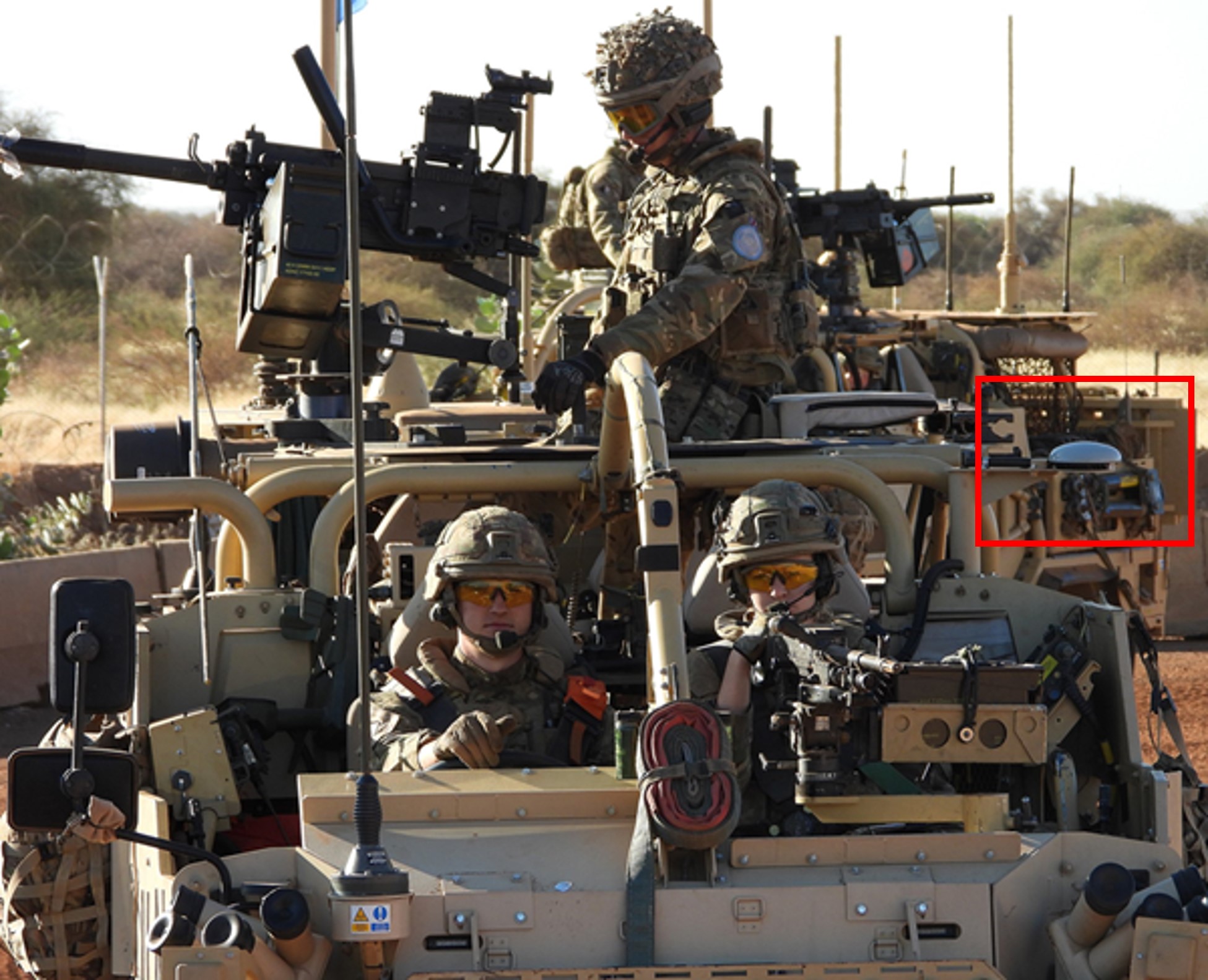 In June Spectra Group revealed that the company's SlingShot SATCOM system is supporting the United Kingdom's military deployment to Mali. Operation Newcombe is the British contribution to the United Nations Multidimensional Integrated Stabilisation mission in Mali. SlingShot is a backpack SATCOM system providing conventional V/UHF tactical communications networks with a Beyond Line-of-Sight (BLOS) reach. Troops using a tactical V/UHF network can plug this into SlingShot. This lets them to send and receive voice and data traffic from the V/UHF network over BLOS ranges via the SlingShot SATCOM terminal. SlingShot can be used when mobile and static. A press release published by Spectra Group announcing the news noted the vast size of the theatre in Mali. It added that SlingShot was helping overcome the potentially restrictive LOS ranges usually associated with V/UHF tactical communications.
by Dr. Thomas Withington