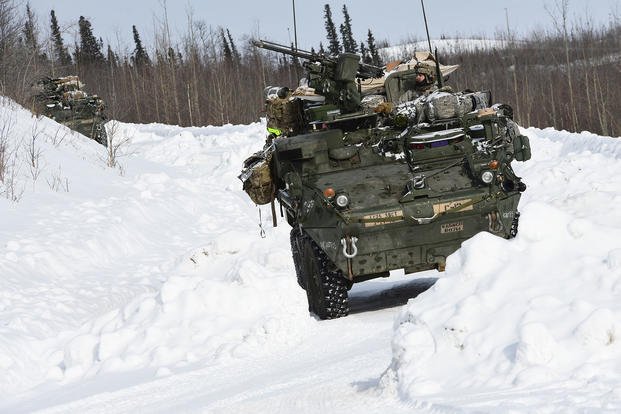 The US Army Forces in the Pacific are without one of its strategically deployable armoured ground combat brigades as the last Stryker armoured wheeled combat vehicles depart Alaska for Anniston Army Depot Alabama in the continental United States.
The 320 Strykers equipped the 1st Stryker Brigade Combat Team (SBCT), 25th Infantry Division stationed at Fort Wainwright, Alaska. The SBCT, according to Army documents, was introduced to fill the operational gap between light forces and heavy armoured forces. It provided a strategically transportable combined arms force that could be deployed rapidly to meet distant operational demands yet have high ground manoeuvrability of heavy armour.
The SBCTs, including those from Wainwright, have demonstrated this capability repeatedly since their formation. The 1st/25th SBCT was organised in December 2006 following the deactivation of the 172d Infantry Brigade also equipped with Stryker since October 2003.
The Stryker has been operating in Alaska for 19 years as both a contributor to meet deployment contingencies of the Pacific Theater and as a potential combat element for operations within Alaska itself.
The deactivation of the Alaska based Stryker Brigade was officially announced in June 2022 with its redesignation to a light infantry brigade, the 1st Infantry Brigade Combat Team (IBCT) of the 11th Airborne Division. The 11th Airborne Division is also the reactivation of an Army Division the operated in the Pacific during World War Two. Another of the 25th Infantry Division's brigades, the 4th, will also be redesignated the 2d Infantry Brigade Combat Team (Airborne) giving the 11th Airborne Division two brigades. Major General Brian Eifler, commanding the 11th Airborne, stated it is not currently anticipated that the unit will be paratroops but rather operate as air mobile/assault light infantry.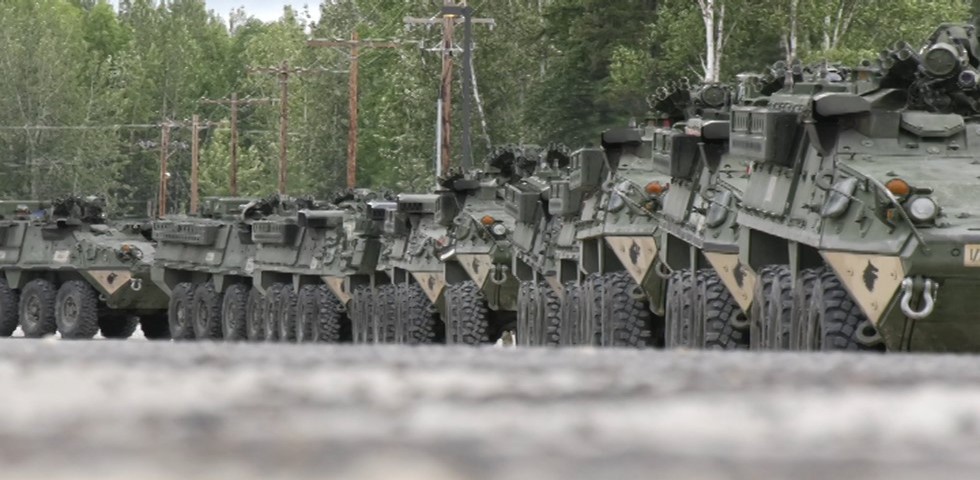 With the designation of the Wainwright brigade to light infantry, US Pacific Forces lose the armoured manoeuvre capability that could be potentially employed in support of operations anywhere in the Pacific theater provided by the Stryker's. The return to light infantry may reflect increased emphasis on the need for forces capable of operating in the Arctic environment. The Army recent contract with BAE Systems for a new Cold Weather All-Terrain Vehicle (CATV) reinforces this possibility.
by Stephen W. Miller