Environics has launched its new X-System solution for CBRN threat monitoring. The new system concept has been introduced for the first time to a CBRN specialized audience at the CBRNe Protection Symposium in Malmö (Sweden) and for a naval audience at EURONAVAL in Paris (France) this autumn.
What is New on X-System
The X-System brings Environics system solutions for CBRN monitoring to the next level by introducing two brand new generation detectors to the market: ChemProX-DS and RanidX.
ChemProX-DS — Detection System Compatible Chemical Detector
ChemProX-DS is a chemical detector for mobile and stationary installations, which allows for both independent usage and system integration. It combines the performance of a "traditional" detector with CBRN system monitoring capabilities by featuring a local interface display with full CBRN system status.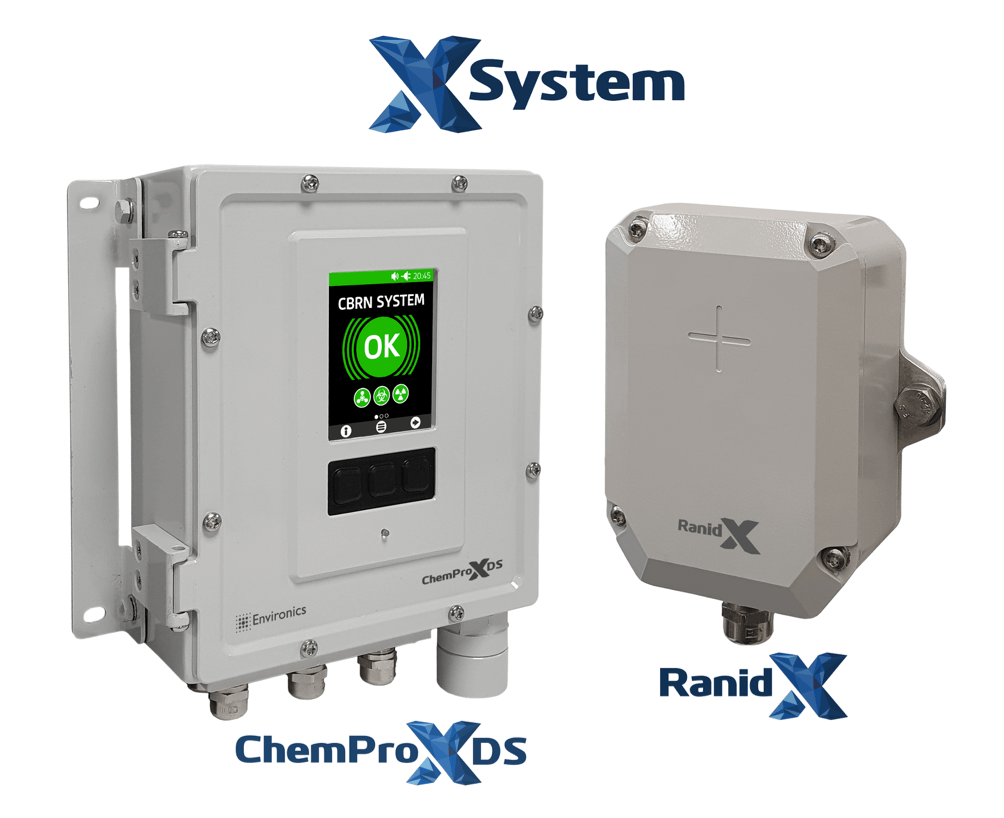 RanidX — Detection System Compatible Radiation Detector
RanidX, is the other new COTS product, a system compatible gamma radiation detector, which provides real-time gamma and X-ray radiation monitoring down to low levels (L.L.R).
In addition, the X-System is complemented with Environics biological detector with a 3-in-1 continuous bioaerosol monitoring, and EnviScreen — CBRN Monitoring System Software Solution — for providing a full CBRN system solution from one single supplier.
Cutting-Edge, Complete, Reliable
The X-System is based on Environics' long experience and proven expertise. It is built from COTS products allowing for a new flexible and optimized detection system architecture. The X-System and its components have been designed especially for harsh and demanding environmental conditions where naval vessels and armoured vehicles operate and has been widely tested against relevant standards.
Learn More on X-System
To learn more of our new system and products, please visit our website and download the respective documentation: