Armada's monthly round-up of all the latest electronic warfare news in the product, programme and operational domains.
Boule de Protection
The SPART counter-improvised explosive device jammer and NEROD Counter-Uninhabited Aerial Vehicle (CUAV) system are now in service with the French armed forces, MC2 Technologies told Armada. Speaking at this year's Euronaval exhibition, company officials revealed that both their products are helping protect personnel. They added that NEROD provided CUAV production for France's annual Bastille Day commemorations in Paris on 14th July.
Both SPART and NEROD use the same technology. NEROD can jam UAV Radio Frequency (RF) links at ranges of "several kilometres" according to MC2 Technologies' official literature. It covers jamming wavebands of 400 megahertz/MHz, 800MHz, 900MHz, 2.4 gigahertz/GHz and 5.8GHz. This encompasses the lion's share of RF links used by UAVs connecting them to their pilot on the ground. NEROD also attacks Global Navigation Satellite System (GNSS) signals used by UAVs for navigation. These signals are typically in wavebands of 1.1GHz to 1.6GHz. NEROD can also jam swarms of UAVs provided they are within the device's jamming emissions cone.
SPART, meanwhile, covers frequencies of 100MHz up to 7.125GHz, according to M2C Technologies' literature. It reacts immediately to threats without impeding radios or other RF-dependent systems carried by the user. Omnidirectional smart jamming provides a ball of protection at distances of between ten and 20 metres (33 and 66 feet).
Hit me with those Laser Beams!
Elsewhere at Euronaval, officials from Saab revealed they are working on a new Naval Laser Warning System. The product is intended to equip large surface combatants and can be connected to hard-kill capabilities like close-in weapons systems. The officials said the product is currently at Technology Readiness Level-7 (TRL-7). According to European Union stipulations, TRL-7 denotes that a system prototype has been demonstrated in an operational environment. Saab expects to complete development of the system within the next 18 months after which it will be offered to market.
C-GEM Protects
Rafael Advanced Defence Systems' C-GEM active Radio Frequency (RF) decoy will equip the Israeli Navy's new 'Sa'ar-6' class corvettes. All four vessels have been commissioned into the fleet. Although not revealed by the company, C-GEM is thought to cover a 500 megahertz/MHz to 40 gigahertz waveband. This allows it to engage most radar seekers used by current Anti-Ship Missiles (AShMs) and future AShMs expected to enter the naval domain in the coming years. The decoy is likely to include a Digital RF Memory (DRFM). DRFMs sample a target's incoming radar transmissions, modify them in such a way as to confuse or seduce the opposing radar and retransmit them back to the target. C-GEM is currently fired from a fixed launcher equipping the corvettes. However, company officials told Armada at Euronaval that plans are afoot to deploy the decoy from a trainable launcher. The latter is being developed by Elbit Systems and should be available for installation on the 'Sa'ar-6' class by early 2023.
Des-RES
Hensoldt's new RES-9000 Radar Electronic Support Measure (RESM) is expected to complete development by 2024, the company told Armada. The product was launched in late September. It detects, identifies and locates radar targets transmitting in wavebands of 500 megahertz/MHz to 40 gigahertz. In a written statement, the company said the product is currently at Technology Readiness Level-6 (TRL-6). According to European Union definitions TRL-6 denotes the product's technology has been demonstrated in a relevant environment. Hensoldt expects the RES-9000 to be available for acquisition from 2024. The RESM is intended for the land domain although Hensoldt says that a naval variant will be announce soon. Regarding customers "while we cannot disclose sensitive information about sales … we have interest from several international customers and deliveries to some of those customers are expected to commence from 2024 onwards".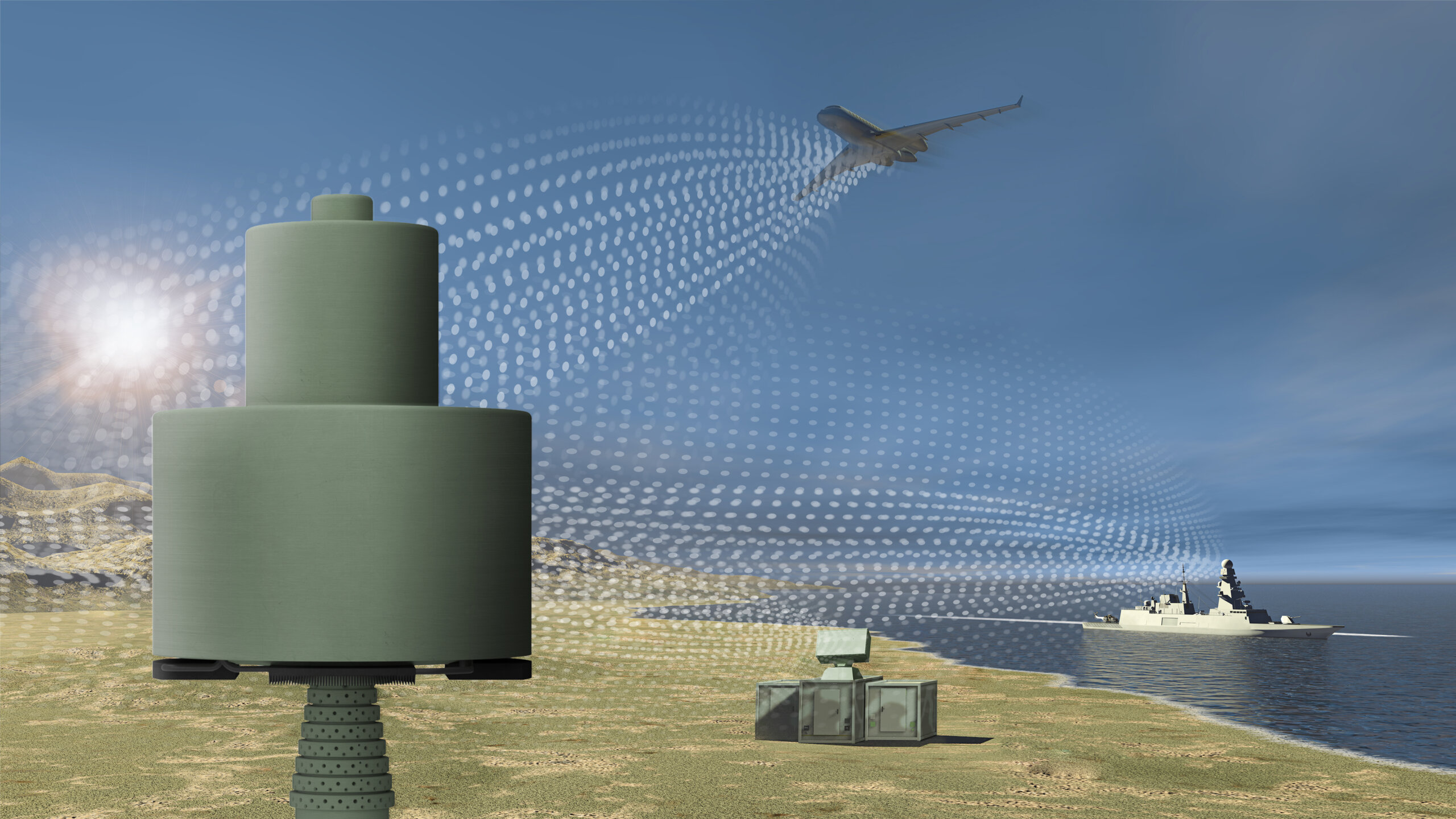 Public-Private Partnership
In late September the US National Reconnaissance Office (NRO) issued study contracts to several commercial space companies. The resulting work will explore the feasibility of using private sector space assets to support NRO Signals Intelligence (SIGINT) collection efforts, reports noted. Aurora Insight, Kleos Space, PredaSAR, Spire Global and Umbra Lab were the contract recipients. Each contract is worth $300,000 and will run for six months. Contract value could increase if the scope of the work expands with the six-month provision extendable by two years.
Key to the work is exploring ways the NRO could utilise commercial SIGINT collected by these companies. It is possible that space assets owned by them could be used to collect run-of-the-mill everyday SIGINT. This would free up capacity on NRO-owned assets like the US Orion SIGINT satellite constellation. Such a capability could be valuable if these latter assets are suddenly needed to perform a detailed SIGINT 'soak' of a particular region or country. Intelligence collected via this commercial route could also be shared with US allies: "The unclassified, shareable nature of commercial remote sensing data, including RF, makes it a valuable source for situational awareness and intelligence sharing among US allies and partners".
An NRO spokesperson told Armada that "this study contract will help the NRO better understand the capabilities of multiple commercial RF providers to address new intelligence challenges". They added that it is "another example of the NRO's long-standing strategy to 'buy what we can and only build what we must' to maximise the use of commercial capabilities". The contracts will help inform how the NRO could better employ commercial space-based SIGINT capacity over the longer term: "(T)he NRO will work with our mission partners to determine the appropriate way forward for commercial RF".
Two's Company
Rafael Advanced Defence Systems and Hensoldt will collaborate to offer a podded escort jammer to the Luftwaffe (German Air Force). The service has a requirement for an electronic attack pod to equip 15 new Eurofighter Typhoon-ECR electronic warfare aircraft. The Typhoon-ECR jets will replace the circa 20 Panavia Tornado-ECR planes the air force currently flies.
According to a joint press release announcing the news, the Luftwaffe wishes to declare an initial operational capability for the pod in 2028. The press release continued that Hensoldt will include its Kalaetron electronic warfare technology in the pod's architecture. Rafael will employ similar interfaces to those used on the company's Litening targeting pod to connect the system to the aircraft. It will also use technology it has developed for its Sky Shield electronic attack system.
Rafael representatives told Armada that the Luftwaffe is expected to initially deploy one pod per jet. This could increase to two pods per aircraft in the future. Each could be tasked with detecting, locating and attacking radar threats over specific frequencies. The representatives did not disclose the frequencies their jointly-developed pod will cover. Nonetheless, it is reasonable to assume that these probably encompass wavebands of at least two gigahertz/GHz to 18GHz.
by Dr. Thomas Withington