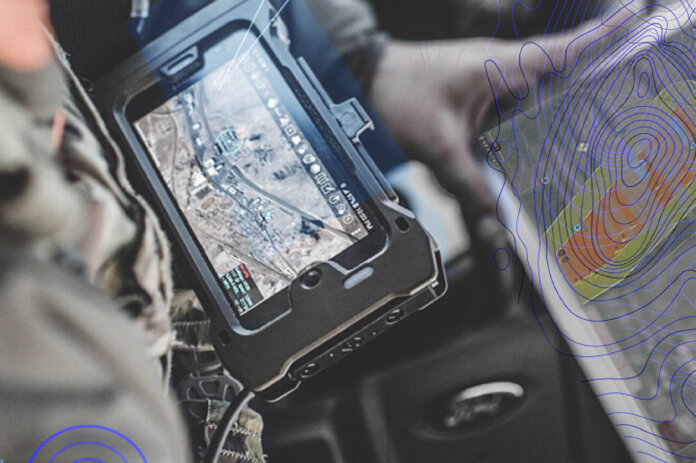 Digital technology advances are offering huge potential for special forces personnel.
The war in Ukraine has witnessed special operations forces (SOF) being deployed to great effect as force multipliers across the contemporary operating environment, with some explosions behind Russian lines being attributed but not confirmed to Ukrainian special forces.
Members of the international SOF community gathered in Tampa, Florida in May for the annual SOF Industry Conference (SOFIC) as the conflict in Ukraine continued to rage. Much of the conversation focused on special operations against peer adversaries under the banner "Campaigning with partners for integrated deterrence."
In his keynote address on 17 May, General Richard Clarke, Commander of the US Special Operations Command (USSOCOM) proclaimed "humans are more important than hardware", suggesting SOF operators could not be "mass produced" as demand for their skill sets continues to soar.
At the event, Clarke challenged the defence industry to "come experiment with us and our operators in the field in the toughest conditions" to identify how to use technology in a variety of new ways.
"Let them experiment with your most promising tech. They are our creative problem solvers. They will use technology in new ways that none of you foresaw. They will make the technologies you are making better," he added.
SOF might not be able to be mass produced but they can certainly be improved, Clarke suggested, enabled by a variety of emerging and disruptive technologies, particularly in the digital domain. He pointed out that this particularly applies to the information space where software and sensors can enhance personal performance, mission success and survivability across the battlespace.
Specifically, Clarke highlighted how 'sentiment analysis' tools such as natural language processing, biometrics, linguistics and text analysis, could be employed to exploit information around the World. "How are we doing that using artificial intelligence [AI] and machine learning [ML] so that we can sense that and react to that? How can we apply 'Big Data' along with AI and ML to give our people working in the [information space] an advantage," he continued to question.
Clarke's thoughts were echoed by USSOCOM's acquisition executive, Jim Smith, who also described requirement for SOF to "dominate" the information space through sentiment analysis. "We need to message and counter-message at speed and scale. What technology can be applied to that to allow operators to do this is an effective manner," he asked before describing how SOF operators at the tactical edge must also be protected against adversaries attempting to collect information about their own digital signatures.
The international SOF community's inability to fully exploit the information space emerged as one of the greatest capability gaps facing SOF during the mass and multi-lateral Non Combatant Evacuation Operation (NEO) of personnel from Kabul, Afghanistan in August 2021.
As SOF sources suggested to Armada International, "making sense of all that data was a great challenge and could have helped us find the 4,400 US citizens in the 23 million strong population of Kabul, particularly in the chaos of that situation".
Another SOF source also associated with the USSOCOM added: "We have decades of information but don't have the personnel to check it. We should be exploiting data analytics and data structuring et cetera because tomorrow's conflict is going to be about the 'decide' phase of the OODA [Observe, Orient, Decide, Act] loop. "Who is going to have decision advantage," he asked before highlighting common operating picture tools to monitor large, unguarded sovereign spaces?
Solutions
In response, the USSOCOM is exploring multiple avenues to enable operators to maintain tactical overmatch against peer adversaries in the digital domain. Examples include USSOCOM's Joint Acquisition Task Force or JATF (initially set up in 2013 to explore the Tactical Assault Light Operator Suit or TALOS) which worked with industry and academic partners to identify and develop prototypes to support a next-generation capability in urban warfare.
In 2018, the JATF changed direction by cosseting the TALOS concept and transferring lessons learned and technology into the Hyper Enabled Operator (HEO) concept which remains ongoing as of 1 August 2022.
According to USSOCOM, the HEO concept aims to help SOF operators "prevail in all scenarios against all threats", particularly through the optimisation of processing, exploitation and dissemination (PED) of actionable intelligence across the battlefield to maximise situation awareness and decision-making.
The JATF is partnered with the US Army's 7th Special Forces Group (SFG) Innovation Cell as part of 'Project Divergence'- a campaign of learning to continually test, evaluate and validate USSOCOM's functional needs analysis for integrated deterrence in dense urban environments.
Using New York City's Lower Manhattan district as a 'combat laboratory', Project Divergence is considering how integrated tactical edge sensor networks can provide situation awareness and cognitive overmatch to SOF operators.
Specifically, this includes the consideration of open source, automated analytical tools to provide "real-time analytics to increase decision-making at the speed of information" in addition to mixed reality which could enable SOF operators to visualise and develop a shared understanding of the operating environment in augmented and virtual realities.
Examples include language translation tools which allow forward-deployed SOF operators to understand foreign language traffic signs and documents at the tactical edge before feeding information back into a Cloud and then having it rapidly translated through ML and AI algorithms.
The JATF is working with the Innovation Cell to prototype, test and innovate the language translation device which can be viewed on board Android Tactical Assault Kit (ATAK) end user devices, typically worn on the chest rig or body armour of SOF operators.
Initially, the JATF is looking at Russian-to-English voice-to-voice and optical character recognition services although Chinese and Korean are also on the roadmap, service officials confirmed to Armada.
Solutions are also being tested in the Southern Command (SOUTHCOM) area of responsibility in Latin America to measure how such technology could be used to "relieve cognitive burden of the operator", a JATF source added.
Additional digital solutions being explored by the JATF include solutions capable of autonomously conducting "electromagnetic spectrum mapping and civil reconnaissance; [and] digital forward observation".
Potential technologies include an EMS [electromagnetic spectrum] 'seeker' device which could be placed in a 'Starbucks' cup and used to capture digital signatures in an area of interest, sources continued. The JATF is also considering how next-generation end user devices can be used to support operations in smart cities.
Other technology areas of interest being pursued by the JATF and 7th SFG as part of Project Divergence include augmented reality and real-time 3D mapping for ATAK end user devices.
As of 1st August 2022, a total of 19,000 SOF operators in the US as well as international partners operate the Department of Defense's (DoD's) Tactical Assault Kit (TAK) to benefit from real-time battlefield situation awareness. However, as the operating environment continues to evolve at pace, the DoD is "actively and rapidly tailoring tactical capability [of TAK] for conflicts".
Specific areas of interest include the introduction of commercial software for air flight planning; rapid peer-to-peer authentication on the battlefield; mission planning rules-based automation; human-to-machine interaction in tactical scenarios; tailored mission software fielding packages and data; and active tactical cyber defence in semi-permissive environments.
On 16 May 2022, reports emerged regarding the fast-tracking of TAK software to the Ukrainian Armed Forces. Speaking at SOFIC, Col Paul Weizer, Program Executive Officer for SOF Digital Applications at USSOCOM described how international partners must typically navigate the Foreign Military Sale (FMS) process to acquire the technology.
However, an open-source version of TAK has been offered to Ukraine to support ongoing operations against the Russian Federation following their invasion of the country on 24th February 2022.
"Ukrainians have been able to utilise [TAK] to build up a quick network without going through the FMS [Foreign Military Sales] process. Ukrainians are not incapable of software development. They're actually pretty advanced so any software development that they have, they will just build applications onto it," Weizer explained.
TAK is being run on a variety of end user devices operated by Ukrainian SOF in particular, networked by a range of software defined radios provided by L3Harris Technologies.
Speaking to Armada, L3Harris Technologies president for communications systems, Dana Mehnert explained how the company had supplied an undisclosed number of SDRs to Ukraine since 2012, including RF-7800 series models.
Enabling the Warrior 
USSOCOM and the wider international SOF community continue to be supported by the industrial base which offers up a range of emerging and potentially disruptive technologies. Examples include L3Harris Technologies which is promoting its Hyper Enabled Warrior (HEW) concept to SOF as well as conventional units operating at the tactical edge.
The company has networked together multiple solutions in the C4ISTAR space to provide SOF operators with a toolkit of capability which can be tailored to specific mission sets, according to company officials.
As Lynn Bollengier, L3Harris Technologies' president for integrated vision solutions, explained to Armada International, the HEW is designed to provide SOF operators with "actionable information at their fingertips, supported through a cycle of interpretation, machine learning, augmented reality and artificial intelligence, all of which come together to provide actual information to the warfighter in a seamless way".
Solutions in the toolkit currently include L3Harris's Enhanced Night Vision Goggles-Binocular (ENVG-B) and Ground Panoramic Night Vision Goggle (GPNVG) helmet-mounted systems; STORM 2 laser rangefinder; ROVER 6 transceiver; as well as the Next Generation Squad Weapon Fire Control System.
In May 2022, L3Harris announced its latest variant of the GPNVG- the Fused Panoramic Night Vision Goggle or "F-PANO"- had started low rate initial production for an undisclosed customer within the US Joint Special Operations Command. The news followed a $7.9m contract awarded earlier in the year. Initial deliveries are expected to begin by the end of 2022.
Featuring a series of four, aligned night vision 'tubes' (which provide the end user with a 97-degree field of view), the F-PANO allows operators to adjust between varying degrees of image intensification and thermal imaging depending upon battlefield conditions.
Unlike many other night vision devices, F-PANO can be networked to ATAK devices to support the situation awareness and decision-making of SOF personnel operating at the tactical edge.
"Coupled with hardware, the HEW benefits from increased field of view and surveillance, better image intensification and thermal imagery at night and laser performance to allow them to complete their job and return home safely," Bollengier informed Armada.
Leith Ames, L3Harris Technologies' business development director for army programmes, described how the HEW concept "empowers and unburdens" the operator benefits from using head-, body- and weapon-mounted systems which are fused together into a secure and wireless network which allows them to "aggregate, exploit and share data" with team mates on the battlefield.
"The HEW takes all available data and provides actionable information at the right time to enable the warfighter to shoot, move and communicate more effectively," Ames explained before considering how digital solutions could significantly enhance the operational effectiveness of SOF units in the future.
Futureproofing 
As is being explored by the company's HEW concept, SOF are set to benefit from the likes of "edge computing, on-body processing, tactical Cloud support, artificial intelligence and machine learning algorithms", according to Ames.
In the medium term, SOF could also be able to view and exploit data on-the-person, generated by autonomous and semi-autonomous platforms including unmanned aerial vehicles and autonomous underwater vehicles.
"We are interested in anything that allows the warfighter to receive the right information very quickly and are working with other elements within the company to enable this moving forward," Ames added..
Beyond TAK, USSOCOM is also working with Tectus Corporation which has designed the "world's first eye-mounted display (EMD)".
According to USSOCOM, the EMD represents a "breakthrough eyes-up augmented reality contact lens solution that gives people instant access to information about the world around them; providing them unprecedented levels of productivity, connectivity, and mobility; while being an invisible extension of the wearer".
The AR contact lens is designed to provide the operator with relevant imagery and text overlays "without obstructing their view of the world and without the need for bulky goggles or headsets that are awkward, interfere with normal vision and get in the way of productivity," according to a USSOCOM spokesperson.
"These comfortable lenses are safe to wear all day, inconspicuous, and display as much or as little information as needed. The EMD performs basic [heads up display] -like functions such as displaying text messages, maps, diagrams and status information, as well as producing geo-located AR imagery such as markers, labels, and 3D virtual objects that appear aligned with objects and locations in the real world.
"The outward looking imager on each contact lens can provide an eye-based video feed, enable close-range face and object recognition, read a QR code or even enable night vision," it was added.
Potential for SOF in the digital domain is huge, capable of facilitating significant advantage for operators across the future operating environment. However, particularly attention must taken in terms of reducing the cognitive burden of individual operators who must not only benefit from additional information on the battlefield but also remain 'tuned' into the combat environment.
by Andrew White