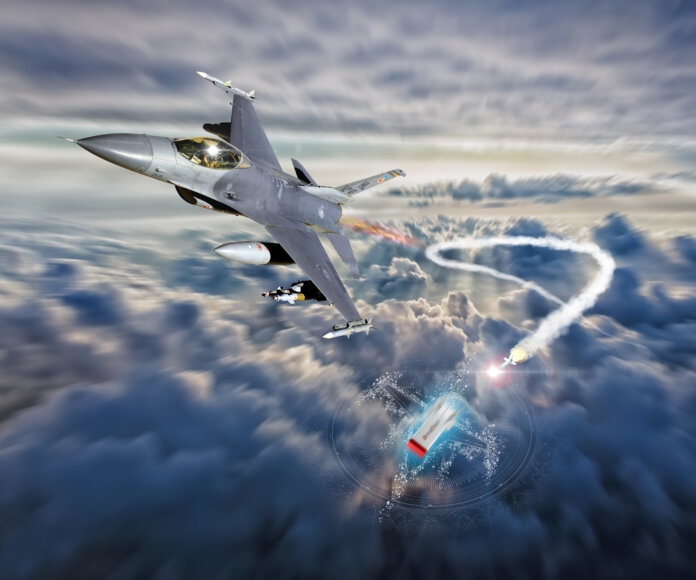 Armada's monthly round-up of all the latest electronic warfare news in the product, programme and operational domains.
Bright Days for BriteCloud
In late November the US Air National Guard (ANG) announced its approval of Leonardo's BriteCloud-218 air-launched radio frequency decoy with its General Dynamics/Lockheed Martin F-16 combat aircraft. The system will be designated as the AN/ALQ-260(V)1 in US service. The decoy can be launched from standard chaff/flare dispensers equipping these planes.
Wayne Smith, the company's vice president of electronic warfare sales, told Armada that the fielding recommendation "is the culmination an extensive testing campaign with the ANG since 2019 which has included a number of live trials." Mr. Smith says the recommendation "means that the service is confident (it) meets and, in some instances even exceeds, operational requirements." Although the decoy has been recommended for fielding this does not mean it has been acquired. Any purchase still needs to go through standard US defence procurement routes.
He added that the AN/ALQ-260(V)1 is suitable for deployment onboard all F-16 variants flown by the ANG. The declaration of the decoy's initial and full operational capability with these aircraft would be contingent on any procurement decisions taken by the US government in the future. Beyond the ANG F-16s, Mr. Smith says the decoy is "is ready to equip any fighter platform that has a dispenser that can deploy the 218 format countermeasures."
AN/ALQ-248 Moves Forward
Lockheed Martin has told Armada that all design and development work on the AN/ALQ-248 airborne Electronic Warfare (EW) system for the US Navy is complete. The AN/ALQ-248 is a podded EW ensemble for US Navy helicopters to perform electronic warfare at over-the-horizon ranges. "The programme is now in the process of going through the system test (phase) on the Engineering Development Models (EDMs)." The company's written statement added that testing work will continue into 2023. During 2022 "we completed the EDM build and entered the system test programme. Additionally, we initiated the Low-Rate Initial Production (LRIP) programme and began standing the productions lines at our facilities and our suppliers' facilities." The EDM test programme will be completed in 2023, the statement continued, when the first LRIP systems will also complete construction. All being well this should result in an initial operational capability of 2026.
by Dr Thomas Withington