Armada's monthly round-up of all the latest electronic warfare news in the product, programme and operational domains.
Smart Decision
Doodle Labs has announced that its Helix Smart Radio meets the US Defence Innovation Unit's (DIU) Blue Uninhabited Aerial Systems (UAS) Framework 2.0 requirement. A statement provided to Armada by the company said that the Blue UAS Framework 2.0's "line of effort is to support the development and availability of interoperable NDAA (National Defence Authorisation Act) compliant UAS components and software for use by government agencies and industry partners." As part of this framework the DIU is looking for a new datalink to meet requirements pertaining to coverage of multiple frequency bands; low size, weight and power; long range, encryption, standards-based development and integration with other Blue vendors and components, Doodle Labs added. Helix Smart Radio development was sponsored by the DIU and "meets all six of the main requirements." The multiband radio covers frequencies of 1.6 gigahertz/GHz to 2.5GHz: "This allows government and defence groups to deploy UAS platforms to different geographic locations and seamlessly operate without having to swap out equipment. Helix is the only mesh radio able to cover this wide range of frequencies in a single radio." The company added that the radio is used on several UAS including those produced by Teal, Vantage Robotics and PDW.
SPOT the difference
On 17th January, Boston Dynamics announced it had joined Persistent Systems' Wave Relay Ecosystem. A press release detailing the news described the ecosystem as an industry alliance of uninhabited system and sensor producers all using Persistent Systems' Wave Relay Mobile Ad Hoc Networking (MANET). The company's MPU5 MANET radios have proved popular in the US uninhabited vehicles and systems community. Persistent Systems will supply these radios to Boston Dynamics for use with the company's robots. A statement provided to Armada by Persistent Systems said Boston Dynamics has been a Persistent Systems customer for six years. "By now joining the ecosystem, the company is making Wave Relay the preferred network for SPOT, their robotic quadruped." This "also signals to customers operating other systems on the Wave Relay network that SPOT is compatible with their platforms." The statement continued that "a few dozen" MPU5s using the Wave Relay network have already been purchased "for use on SPOT platforms. These robotic quadrupeds will be employed in (chemical, biological, radiological, nuclear and explosive, and weapons of mass destruction) detection missions by a federal customer."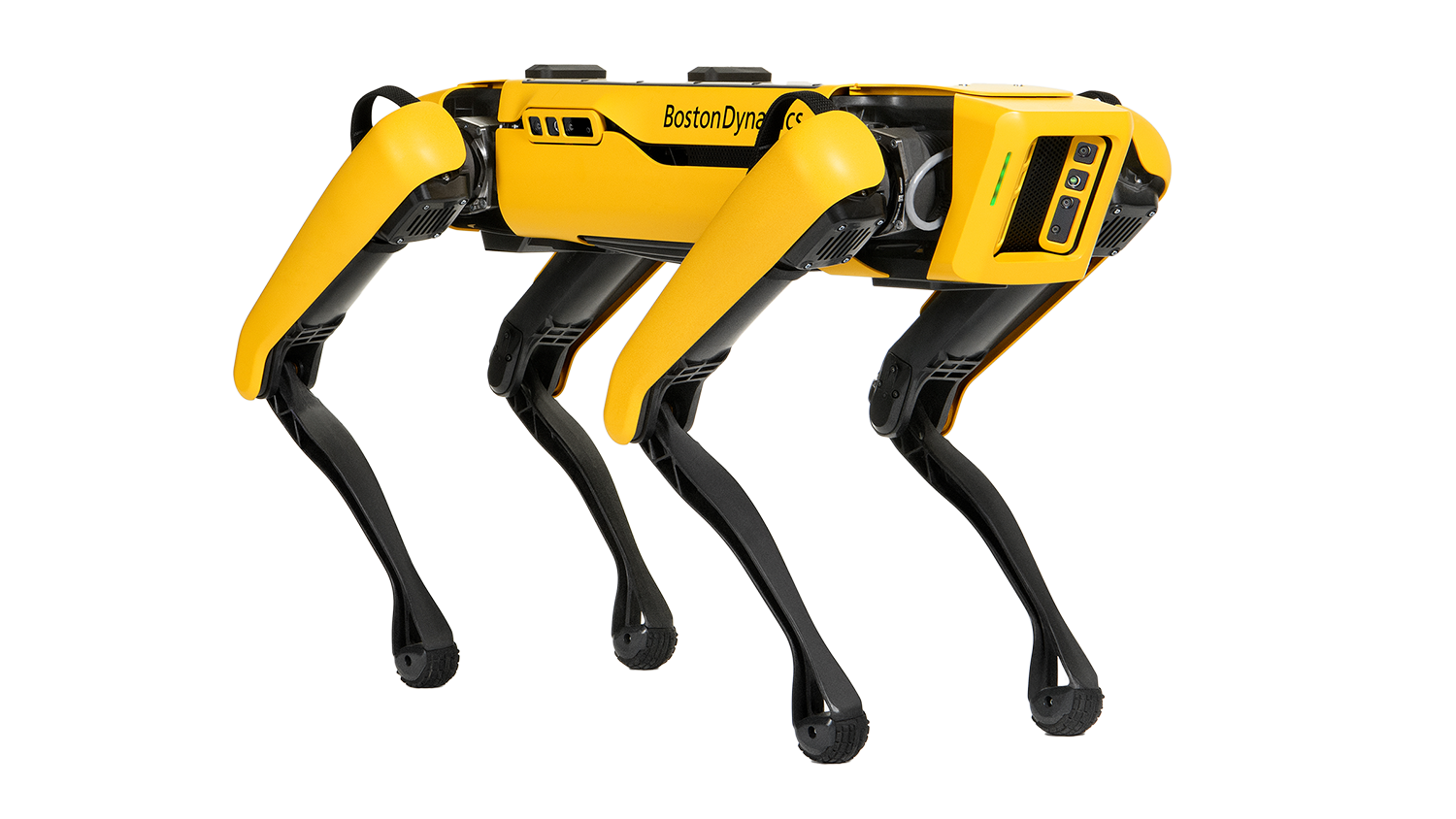 Belgian Enhancements
Airbus is to provide Satellite Communications (SATCOM) services to the Belgian armed forces, the company said in a 24th January announcement. Specifically, Airbus will furnish Ultra High Frequency (UHF: 244 megahertz/MHz to 270MHz) bandwidth for a 15-year period. The press release said dedicated military channels will be provided via a payload "on-board a commercial telecommunications satellite," the company is building. The payload's 18 UHF channels "will enable up to 200 simultaneous communications over Europe, the Middle East, Africa, large parts of Asia, as well as the Atlantic Ocean (to eastern Brazil) and the Indian Ocean (to western Australia)." An Airbus source told Armada that UHF SATCOM links tend to be used for voice and tactical data traffic. Although data rates of up to 50 kilobits-per-second can be reached, rates of circa ten kilobits-per-second tend to be more realistic, they added.
by Dr. Thomas Withington
Read our other Military Communication articles from the newsletter:
Sign up to our Military Communication Newsletter: