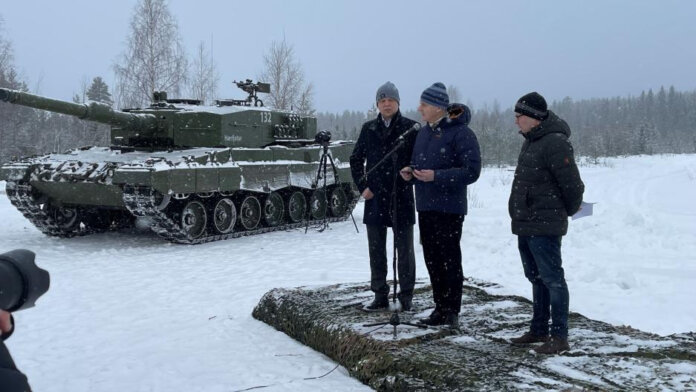 Norway's Armed Forces have made the decision to update their main battle tank fleets with the latest Rheinmetall Leopard 2A7.
The selection, which was announced by Norwegian prime minister Gahr Stoere, was made after considering both the Leopard and the South Korean K2 Black Panther. These evaluations beginning in 2022 including winter trials, mobility assessments, and firing tests. The replacement of the current fleet of Leopard 2A4NL's acquired from the Netherlands in 2001 is scheduled to begin in 2026.
An upgrade to these tanks had also been considered but rejected as inadequate. Negotiations with Krauss-Maffei-Wegmann (KMW), the Leopard supplier, are scheduled with a "contract expected in the near future " according to a spokesperson for the Norwegian Defence Materiel Agency. The value of the purchase of fifty-four new tanks is NKr 19.7 billion plus there is an option for an additional eighteen.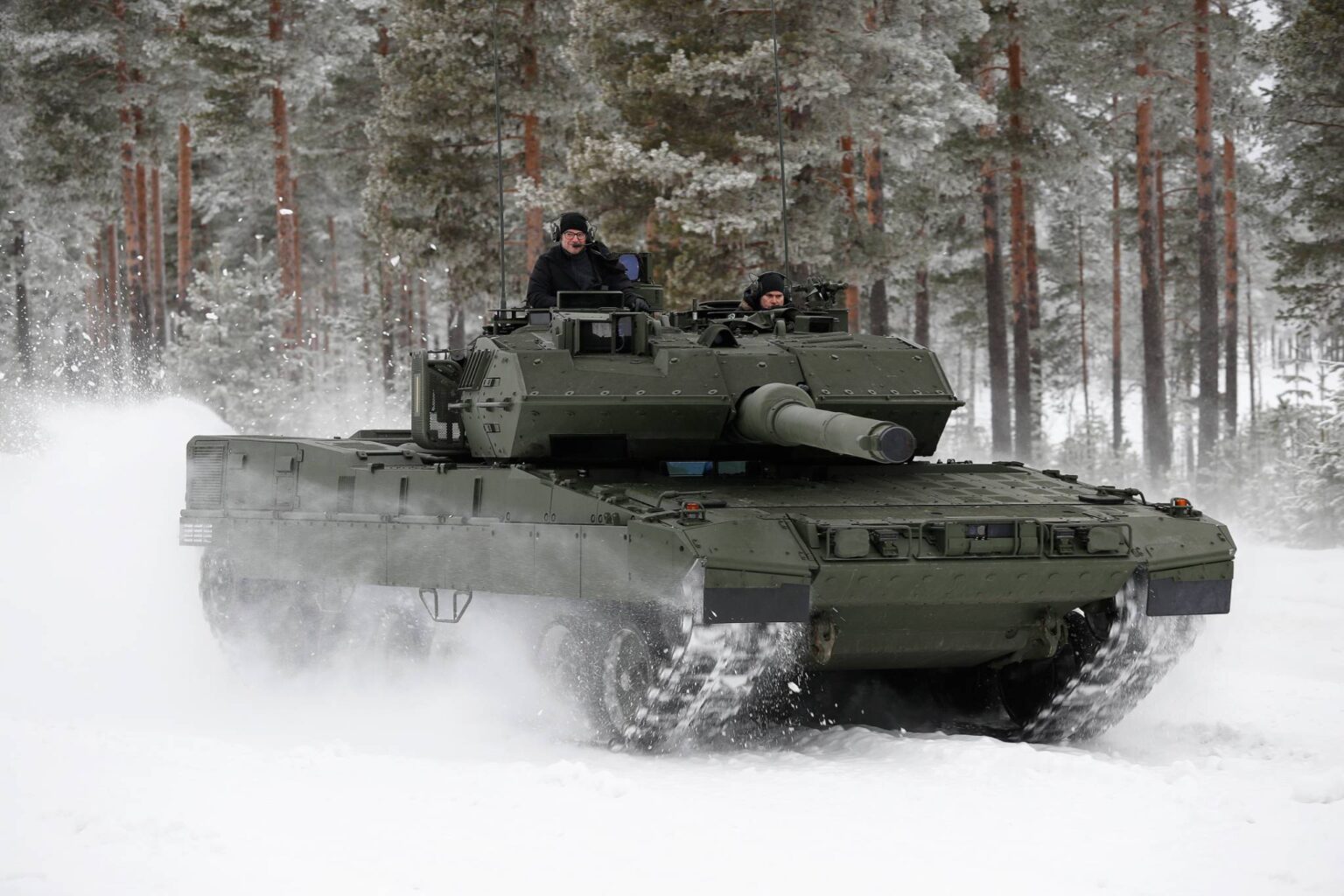 The Leopard 2A7 was introduced in 2014 as an upgrade to the A6M and includes a combat management and information system, digital communications, 20kW auxiliary power unit, and full more advanced thermal imaging sighting optics. The Rheinmetall 120mm/L55 smoothbore main cannon is used versus the shorter L44 of earlier Leopards. It can fire all standard NATO ammunition including the newly developed DM11 programmable HE rounds. These programmable multi-purpose munitions allow air-burst as well as engaging targets behind cover and within buildings. The A7 also has a new armour protection package using tungsten, titanium and nano-ceramics. All-around protection against manportable rocket propelled grenades like the RTPG-7 is reported.
At least eight of Norway's retiring Leopard2A4s have been promised to be provided to Ukraine. These are in addition to other Leopard 2A4s committed with fourteen directly from the German Army units, four from Canada, and additional vehicles from Polish units.
In addition, Boris Pistorius, has indicated that his country has authorized 178 Leopard 1A5s for re-export an essential pre-condition for defence equipment manufactured in Germany. These Leopard 1's are being supplied by Germany, Netherlands, Denmark and possibly Belgium.
The Leopard 1A5 was introduced in the mid-1980s and includes numerous upgrades to the fire controls, sights, while the 105mm L52 tank cannon has been provided with higher performing ammunition including new armoured piercing fin-stabilized discarding-sabot rounds. A modular polycarbonate bolt-on armour was also offered. Widely adopted across the world the Leopard 1A5 was being replaced by the Leopard 2 in NATO armies beginning in the 1990s but is still in effective service in Brazil, Chile, Greece, and Turkey.
The responses by NATO countries in filling Ukraine's combat equipment needs has also opened opportunities for some of the supplying armies to pursue long overdue improvements of their own equipment including MBTs.
The Czech Army, which turned over all of its T-72M4 Soviet era MBTs to Ukraine, in return received fourteen Leopard 2A4s from Germany. The relationship has led to Czech field evaluation of the Leopard 2A7 and negotiation on the possibility of acquiring up to fifty of this most modern version.
Other potential new MBT buyers include Romania, Hungary, Slovakia, North Macedonia and Bulgaria all of which have T-72s which have or could be provided to replace Ukrainian losses and be replaced by more modern and capable Leopard2s.
A key factor in Norway's Leopard selection according to the government ""in today's security situation, European defence cooperation is becoming increasingly important. By procuring German tanks, we ensure that Norway has the same type of tanks as our Nordic neighbors and close allies". It could be said that the Leopard 2 is approaching becoming the "European Standard MBT."
by Stephen W. Miller